Powweb offers low-cost, affordable web hosting solutions for small to medium size businesses. Additionally, they offer various other services like reseller programs, domain solutions, email services, and several tools for website design, optimization, security, and management. They also offer unlimited storage and a 30-day money-back guarantee.
Knowing all these things, we were keen to test the platform and write a review for it. For this Powweb Hosting Review, we have tested their key features and filtered through their website to tell you about their services so that you can make a decision whether this is a suitable hosting for you or not.
About Powweb
Powweb was established in 1999 and offers a state-of-the-art load-balanced web hosting platform, ensuring maximum uptime. They develop all proprietary software and automation tailored directly to individual needs.
They also offer reseller programs with domain registration, migration and renewal, email services, and web design tools.
Test & Analysis
Refer to the following points for the analysis of the services provided by Powweb.
User Interface & Ease of Use
Powweb uses its own proprietary OPS control panel, which allows you extensive control of the servers and all of its administrative functions like FTP, managing files, emails, spam blocker, backups, visitor stats, domain information, billing console, and a lot more.
You also have access to the raw log files to import them to any stats program of your choice.
Powweb Customer Support
Powweb offers 24/7 customer support, and its staff can be reached via phone and live chat.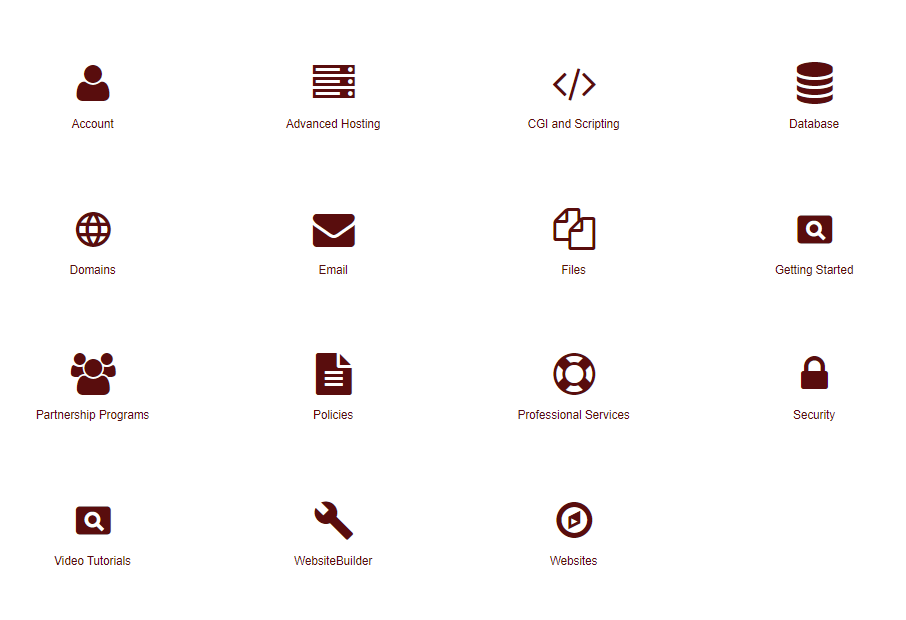 Powweb also provides remote support through Glance, a screen-sharing application used by its support team to look at the client's screen. The live chat feature also has quick response times.
Security Analysis
Powweb offers website security to protect your website from malware, viruses, hackers, spam, and DDoS attacks using SiteLock. Some features include a daily malware scan, automatic malware removal, blacklist monitoring, SiteLock seal, a six-hour response window, protection against automated bot attacks, and a web application firewall.
Key Features of Powweb
Here are some of the main features offered by Powweb.
Powweb offers a "One Plan" option that provides customers with an all-inclusive hosting solution with a Unix platform, vDeck control panel, scalable bandwidth, and unlimited storage. This plan includes a free domain for one or two years, webmail access, DNS management, custom error pages, and more.
Powweb offers an instant script installer to install and run applications like WordPress, osCommerce, and phpBB. Other than that there are several features for e-commerce like Shopsite Starter shopping cart, a shopping cart software used by those getting started selling online products.
Powweb load-balances servers to ensure your websites don't experience downtime during server maintenance.
Types of Web Hosting Offered by Powweb
Powweb Domain
Powweb offers domain registration, migration, and renewal services. They also provide domain management solutions to customize your DNS settings and other features to enhance domain performance, direct traffic to key web pages using subdomains, and automated renewal services.
Powweb Pros & Cons
While testing out the services provided by Powweb, we found the pros and cons.
Pros
Free Domain
Easy-to-Use Site Building Tools
30-day money-back guarantee
Offers affordable hosting plans
Cons
No VPS or dedicated servers
Old interface for the website
FAQs – Powweb Review
Does Powweb offer a free domain?
Where are Powweb Servers located?
Powweb's servers are located in the United States.
What kinds of Web Hosting offer Powweb?
Is Powweb Good For Beginners?
Yes, Powweb can be used by beginners as well.
Conclusion – Powweb Review
Overall, Powweb is a good hosting company to go for if you need a website for your small to medium-scale business. Additionally, if you do not require virtual private or dedicated servers, Powweb's hosting plans might suit you well. 
Moreover, the 30-day money-back guarantee is the cherry on top, so you can ask for a refund if unsatisfied with their services.