CanSpace Review: Web hosting services have become a desired and growing domain, especially due to the demands of the remote working era. This article reviews one of the well-known providers in Canada, CanSpace.
CanSpace is a very popular web hosting service provider, Canada's leading domain service provider, and a popular web hosting service Provider. It is one of the leading web hosting service providers in Canada.
About CanSpace
CanSpace is a web hosting company that was established in the year 1998. It caters to the needs of all Canadians involved in businesses and organizations. The service is meant for the working of all Internet users in the world; thus, the idea is to fulfill the needs of Information Technology (IT) users.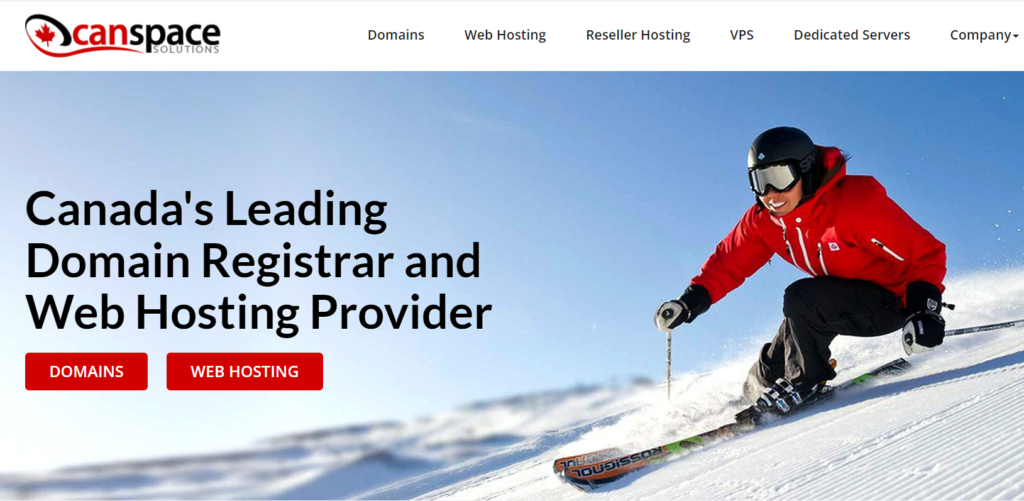 The company is best known for its 24*7 customer support, always available with utmost dedication and offering a sense of fulfillment for its users. It has all the attributes which make the company an ideal web hosting service provider.
Test and Analysis
Below are some key features that are mainly used to test the credibility and outstanding features of a web hosting service provider-
User Interface & Ease of Use
The available services are thoroughly enriched when a good and lively platform is provided to the user. CanSpace is well designed to provide a user-friendly atmosphere to the user to make the experience more enjoyable with an intuitive design.
CanSpace Customer Support
The website has all the customer care service options that are very helpful for the user. The company has given customers its mail address, email id, and social media handles for easy access and communication.
Security Analysis
The whole security features that CanSpace provides are very reliable. It gives users additional security regarding their personal information and offers security features like SSL certificates, backups, and monitoring. Additionally, it has unique security features such as Sitelock, etc., to make the hosting safer and more efficient.
Key Features of CanSpace
This section tells us about the key highlights that make CanSpace a distinguished web hosting service provider from other websites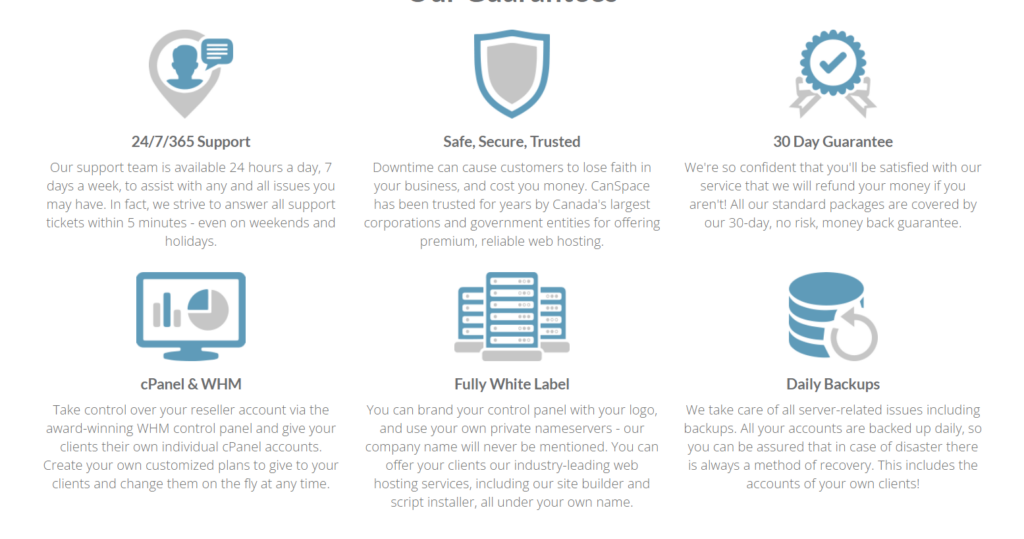 The company is powered by 100% green energy and has its power supply from a nearby power station. It does not have carbon emissions, hence they have a low carbon footprint.
You can freely migrate your website to CanSpace hosting without any worry of downtime or data loss.
The hosting provides daily backups for your data to keep your data safe and secure at all times and prevent it from any data loss or infringement.
Types of web hosting offer CanSpace
CanSpace provides the following hosting services
CanSpace Domain
It provides a variety of domain names to choose from the user. This creates an opportunity for choices for the user, and the prices of these packages are quite reasonable.
Some of the domain names that CanSpace provides are:
Pros & Cons – CanSpace Review
CanSpace is undoubtedly one of the best web hosting service providers, but it also has some drawbacks. The pros and cons of CanSpace usage are discussed below-
Pros
Cons
FAQs – CanSpace Review
Where are CanSpace servers located?
CanSpace has all its servers located in Canada.
What control panel does CanSpace use?
CanSpace provides a cPanel-type Control Panel to its users.
Can I host multiple domains under one hosting account?
Yes, you may host multiple domains under one hosting account.
Conclusion – CanSpace Review
CanSpace is an ideal web hosting service provider. It has all the special features to make your web hosting enjoyable. The most important thing about CanSpace is that it has a green energy-backed system for all operations related to power usage implemented on almost all of its servers across Canada. Thus, the whole setup is quite well for a novice and a beginner.
One must go on with CanSpace to have a different experience of web hosting. We hope this article on CanSpace Review helped you make your pick.