Whenever we talk about Best PPC Ad Networks, Google always comes to mind. Why not? They became the king of PPC Advertising,
So, Google is the king of Pay-Per-Click advertising also according to some advertisement tech experts it is the Highest Paying PPC Network in the advertisement market.
But!
Not everyone is approved to join the network, in short, if you are seeking to be in a partnership with Google Adsense then you have to follow some of its complex criteria in order to get ads on your website.
Slowly you will get to know about each and everything but the topic on which we are focusing is Best PPC Ad Networks So, let's get started with it and tell you about each one of them.
What is PPC? How does it work?
PPC stands for Pay-Per-Click. It is a type of internet advertising, in which an advertiser pays publishers every time a user clicks on one of their online ads.
It has many different types of ads but the most used type is the paid search ad. These ads will pop up when a user will search anything on search engines like google, yahoo etc.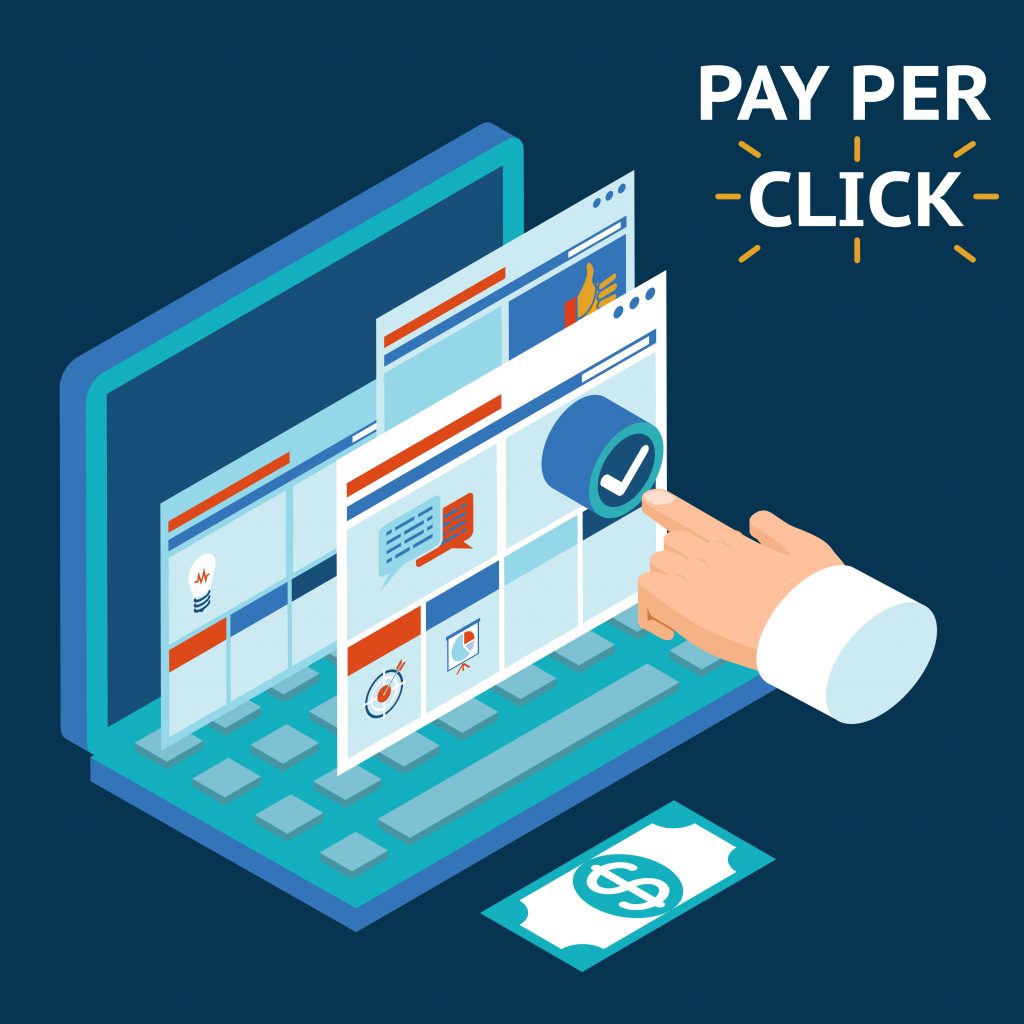 PPC works on a related keyword and the ad will appear only once someone will search the related keyword as per the product or service, investing in keywords helps you to get the most number of clicks which means bigger profit.
What is PPC Ad Networks?
So, now as you all know what exactly the PPC ad network is. Here you'll get to know how it works.
Pay per click is commonly associated with search engines ( such as Google ads, Bing ads and Amazon ads ) With these search engines, advertisers typically bid on keyword phrases relevant to their target market and pay when ads are clicked.
In other words, PPC works by displaying advertisements, also known as banner ads, that are shown on websites with related content that have agreed to show ads.
In short, PPC is an internet advertising model used to drive traffic to websites, in which an advertiser pays a publisher when the ad is clicked.
Best PPC ad Networks
So, now you have reached the section where I will tell you about the top Best PPC Ad Networks For Publishers.
1. Google Ads
Google ads are one of the Most Popular Ad Networks and are also known as the king of this network the reason is, that they will post ads on 650,000 apps and more than 2 million websites. So, now you know why they are the Best PPC Ad Network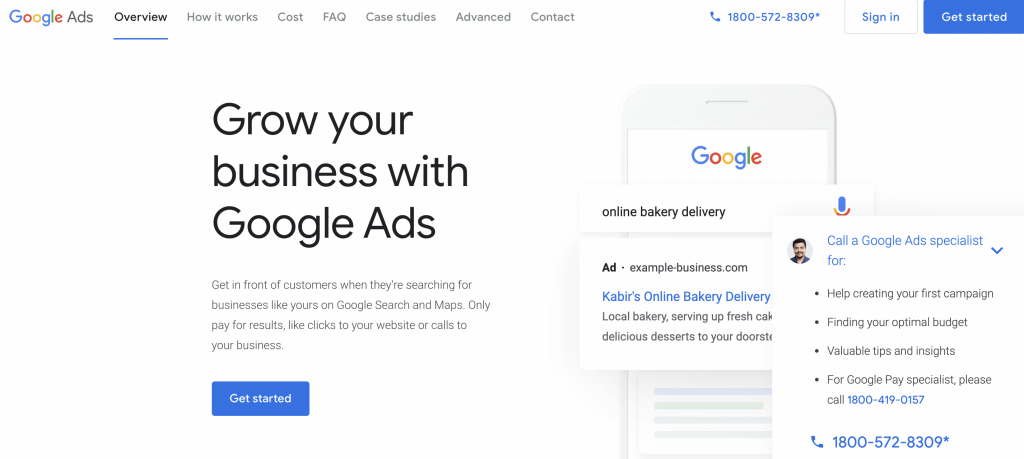 With Google Ads Network, you can have both Displays and Search Campaign Of Google allowing demographic targeting and also have demographic targeting narrows available for your ads. Get to top Google SERP Page
Bidding Strategies
Pricing: The daily average varies from $1 to $3 and you can earn a massive amount of around $100.
Placement
Ad Formats
---
2. Facebook Ads
First social media giant that became a part of every individual life. With over a 1.62 billion user base it is one of the widely used social media platforms across the world. In 2007 the CEO of Facebook Mark Zuckerberg launched the Facebook ads.

Facebook ads offer a PPC ad network with some incredible targeting potential. It targets an audience based on specific interests, demographics and location data.
So, with this huge user base, your ad can reach out to the maximum number of users as per your brand.
Bidding Strategies:
Pricing:  The daily average cost of a PPC ad campaign on Facebook is around the $1.70 mark. 
Placements
Mobile
---
3. Instagram Ads
Instagram is another social media giant which was bought by Facebook in the year 2021 for $1 million. And today, Instagram has over 1 billion user base and contributes over $20 billion to facebook's annual revenue.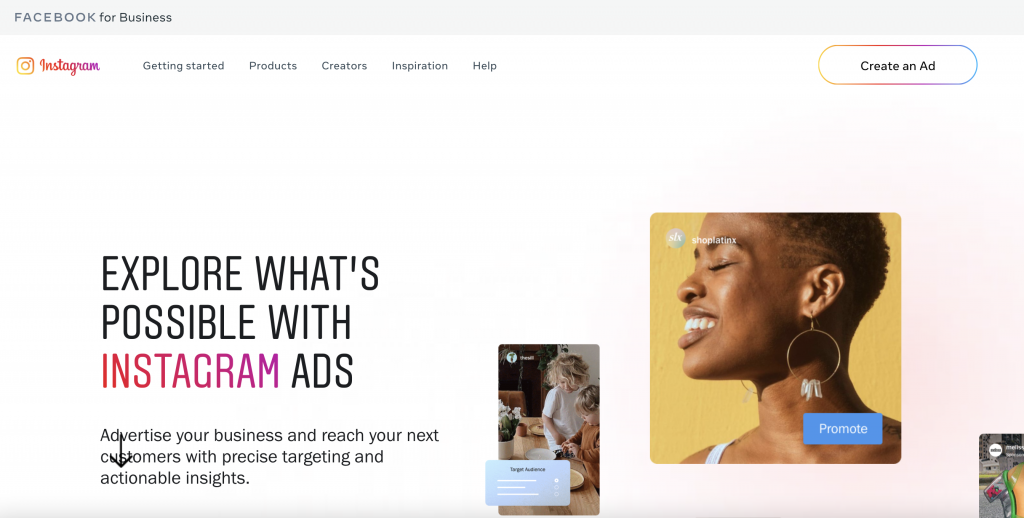 And now Instagram ads can be posted via Facebook ads. But you don't need a Facebook account to run ads on Insta as it already has a higher click rate than any other social media. So if you are targeting the millennial market then what could be the better choice than Instagram.
Bidding strategies
Pricing: Instagram Ads average price is hard to predict but it seems to be on a level with Facebook Ads. CPM can be as low as $2-3, or as high as $5 or more.
Placements
Ad Formats
---
4. YouTube Ads
This year, YouTube reached over 2 million users. That makes it a perfect platform for advertisers to reach out to the maximum number of users efficiently.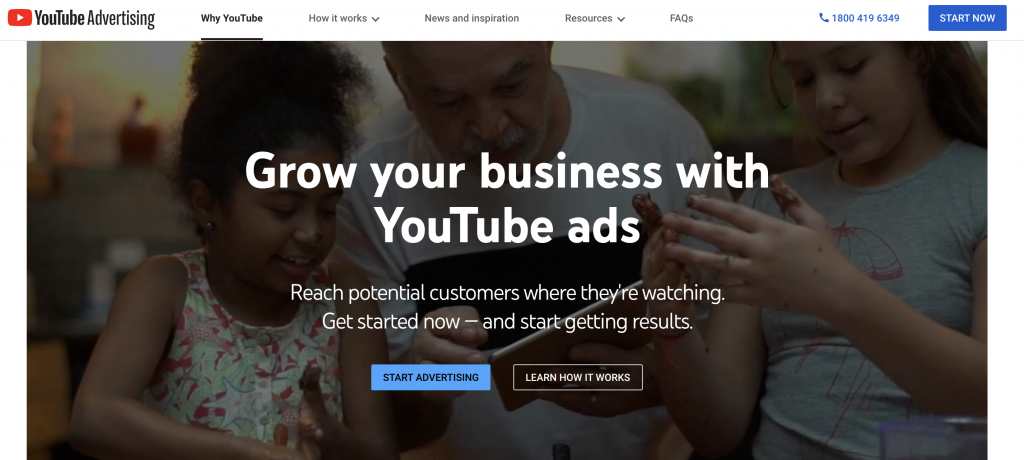 Advertisers can reach potential customers with the same targeting available for the Google Display Network.
YouTube users targeting is based on demographics, interests, behaviours and recommendations.
Bidding Strategies
Pricing: Businesses on average pay a YouTube advertising cost of $0.10 to $0.30 per view or PCP.
---
5. LinkedIn Ads
LinkedIn is a social media platform for professionals. This platform is a perfect place for educated people, business experts, content writers, and C-level executives around the world.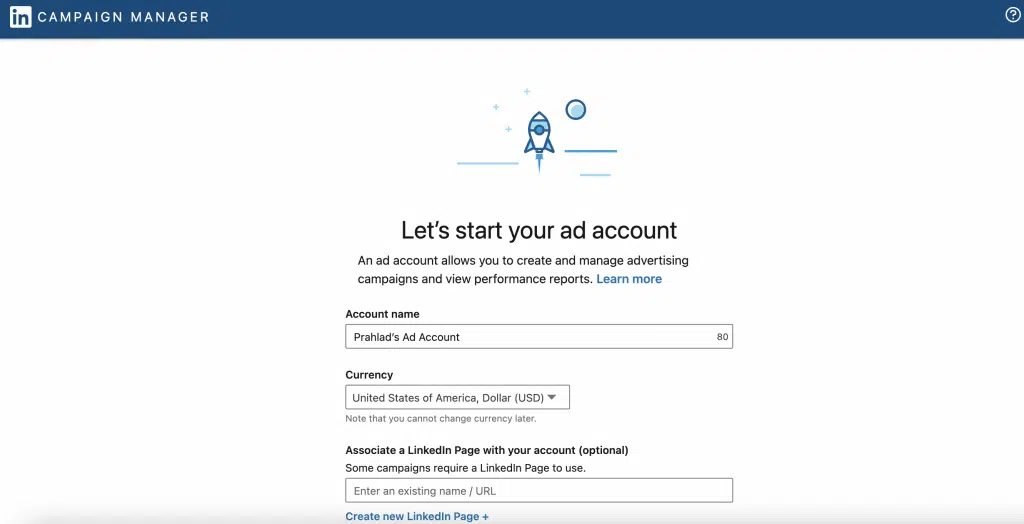 If you're looking for a PPC platform where you can get the attention of decision-makers in business, this one is for you. Does SEO get affected through multiple domains for one website?
Bidding Strategies
Pricing: LinkedIn ads average CPM varies around $2 and the cost per send for email is around $0.10.
---
6. Twitter Ads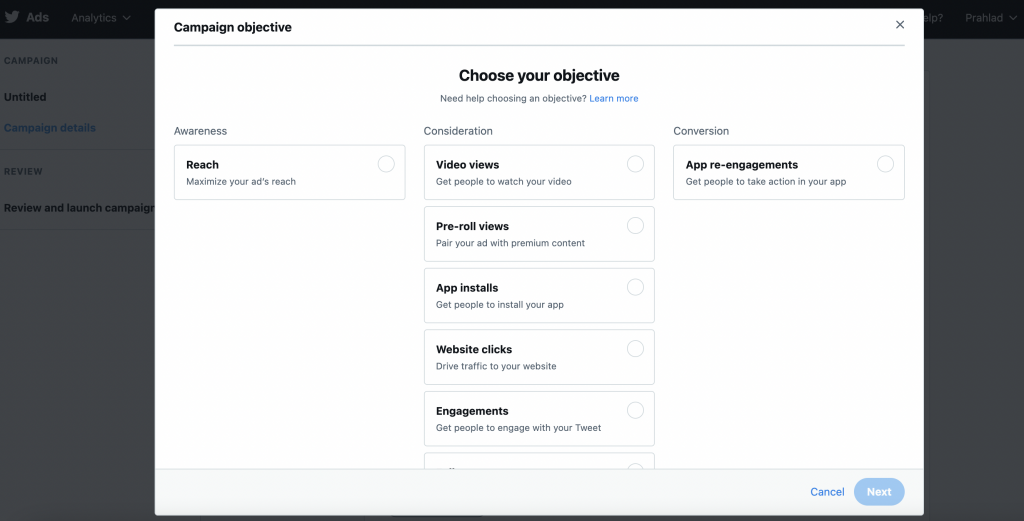 Twitter is an effective social media platform for PPC ad networks. And many big brands use Twitter for business promotions. why not? After all, the ad CTR on Twitter is very respectable and even a small post can get publicity from trending hashtags.
Bidding Strategies
Pricing: If we talk about cheaper social media ad networks, then the name of twitter will always pop up in the list. For CPM, the Twitter ads average is around $3.
---
7. Pinterest Ads
Pinterest has over a 200million monthly users that are crawling new ideas and products on it and business experts use promoted pins to promote their business on Pinterest.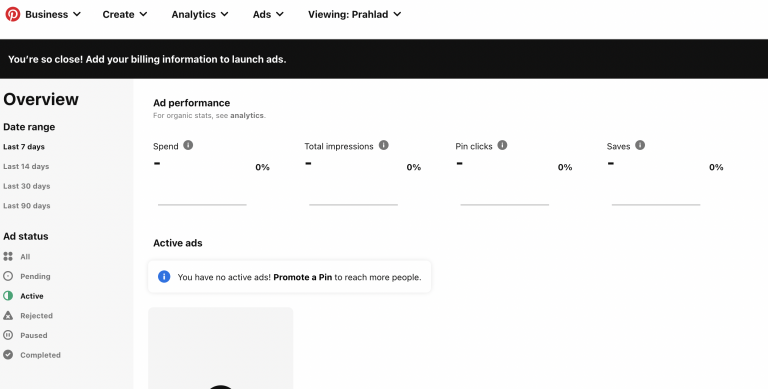 Pinterest promotes your business to the Audience that matches your interest. And you can use promoted pins to advertise your product and services.
Bidding Strategies
Pricing: For building brand awareness you can expect to pay between $2 to $5.00 per thousand impressions(CPM). And if you just want to boost online engagement then the cost will go anywhere between $0.10 to $1.50 per engagement. 
---
8. Amazon Ads
Amazon is the most popular e-commerce market in the world. And it's huge user base makes it a perfect platform for PCP ad networks.
Amazon PCP platform is the perfect place for startups to boost their brands and extend their reach.
With the Amazon PPC ads network, advertisers only pay when a user clicks on the ad, or when a user sees the ad.
Bidding Strategies
Pricing: The average CPC of Amazon ads is somewhere around $0.77. This amount is however average so you may have higher or lower PPC costs on Amazon.
For Beginner Best Ad Networks
So, let us take a look at the Best Ad Networks For Beginners which will pay you on each and every click. Let's break them down.
Google
Why Google Ad Network?
Facebook
Why Facebook Ad Network?
Instagram
Why Instagram Ad Network?
FAQ'S- Best PPC Ad Networks
What are the PPC channels?
Some of the best PPC channels are -:
Google ads- It is one of the best platforms for PPC
It has a volume of 3.5 billion searches, daily promoting your ads on google means it will be seen by 2million websites on SERP, youtube etc. Pricing depends on the comparison with other networks.
Microsoft Advertising- It is known for its similarities with google and it is a popular network and receives high traffic and by the end of 2020, it reaches 6 billion in search Pricing depending on the comparison with others.
Facebook Advertising- Facebook ads allow its users to create their own PPC ads within the Facebook ad manager. Once the ad is made it can be seen in different parts of Facebook like sidebar, desktop as well as on your audience's Instagram feeds as Facebook owns this platform as well. Pricing depends upon competition and ads quality.
What does PPC mean?
PPC means Pay-Per-Click. It is a type of online advertising in which an advertiser used to pay each time whenever an advertiser ad is "clicked".
It is also known as CPC Cost-Per-Click the most popular platforms for PPC are Facebook ads, google ads and Twitter ads.
What is the best ad network for publishers?
The best ad network for publishers is Media.net. It is one of the largest advertisements on the internet. It provides a better environment for an ad network for publishers and bloggers in its own right. In this, you can do both text and display ads. The least payout at media net is 100 dollars.
How do PPC ads work?
PPC ads work as they appear by the side of the results on search engines(SERP). You cannot pay more to show your ads than your competitor's. It all depends on an ad auction, it's a bid place where you provide surety that search results will show at the top to the related Keyword.
GoogieHost Expert Advice On Best PPC Ad Networks
Well, you have finally reached the Final Words of the article which was about Best PPC Ad Platforms and we tried to solve all your queries about this article and also mentioned some of the most famous and prominent Highest Paying PPC Networks.
So, now you know how your competitors are earning with every click and all the basics of PPC Ad Networks. If you have any doubt regarding the Best ad networks for small publishers or the Best PPC ad networks for publishers then feel free to ask me in the comment section below.