Best Logo Makers for Small Businesses In 2021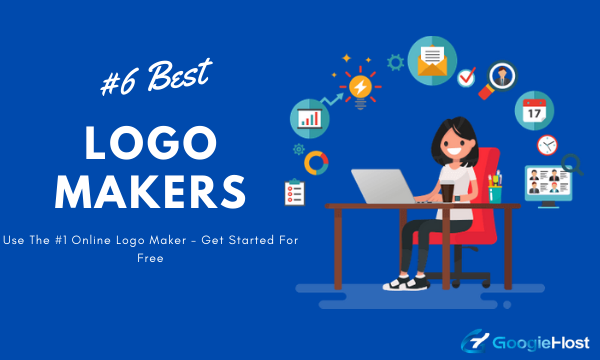 Best Logo Makers for Small Businesses In 2021: Gone are the days when designing premium-quality company logos took a lot of money and time.
Today, we have a wide range of powerful logo platforms and apps that allow you to create unique and beautiful logos easily and quickly.
Most of these services are available for less than $50 which is a pretty good deal for small businesses,
especially when we compare the price with professional services.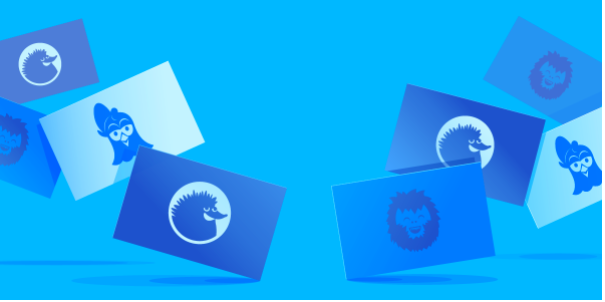 Best Logo Makers in 2021
The following are some of the best logo makers for small businesses that you can start using to promote your website and blog:
#1 Tailor Brands
Tailor Brands is one of the most advanced and best logo makers on the Internet today.
The company was one of the first to venture into artificial intelligence, and it has an entire suite of branding tools one of which is the logo maker.
Tailor Brands logo maker is an AI-powered program that's designed to understand your design requirements akin to human graphics designers.
It can process this information to select the perfect fonts, colors, and icons from its database to create premium logos that are tailored for you.
However, you do get to customise the designs as well.
Key Features of Tailor Brands:
Extensive logo design choices: With Tailor Brand, the users get a very simplistic 'this or that' choice in every aspect of the design. The customization options are limitless and the exchange with the website might match with an exchange with a real-life graphics designer.
Simplistic Branding Assets Integration: Once you have a logo design ready, you can very easily integrate the final logo design across all of your marketing assets viz.- websites, social media posts, business presentations, business cards as well as marketing materials.
Analytics and Tracking: Nothing is successful in the business world unless your audience approves and likes it. So, the subsequent step is to see what works splendidly with your audience. To monitor it, the veracious Tailor Brands' analytics feature will assist you in 'tailoring' your social media posts, website content, etc to hone in on what resonates and suits your target audience.
Interested in Tailor Brands? Visit site here
#2 Design Iconic
Design Iconic is another incredible best logo makers that you can check out online.
It doesn't matter if you have design skills or not, you can use the top and best logo makers to create your own designs effortlessly.
The app comes packed with a wide range of logo designing and editing features along with numerous icons, images, patterns, and colors.
If you need help, then the platform can also connect with professional logo designers who can guide you on the kind of fonts, icons, and colours you need to choose for your brand.
To use the service, all you have to do is create an account, pick your industry, and select the icons and other features you think are ideal for your ideas. Once the design is ready, you can download it for free on your device!
Key Features of Design Iconics:
Here is everything you enjoy when you avail the services of Design Iconics:
Customized Designs: With Design Iconics the customization options you get are seriously one of the most extensive ones in the market. You can customize your logo by changing the font, color, size, text, and much more to fit your brand.
Extensive Library: You get to choose from thousands of templates that are designed by Design Iconics' designers for you to get inspired and a base to start your logo from.
User-Friendly Tool: Whether or not you are a professional designer or editor, Design Iconic is incredibly easy and simple to use and get great results.
Multiple Industries: No matter which industry you are from, Design Iconics has got you covered. Their expertise varies over multiple industries so that you can design a logo for almost every business category.
Interested in Design Iconic? Visit site here
#3 DesignEvo
DesignEvo is a free online best logo makers that comes with over 10k design templates that you can use to create the perfect logo.
It also offers over 100 premium fonts and millions of unique icons that you can connect in different combinations to design the logo you have in mind.
All the designs are fully customizable and you get to download the logos in popular formats like PDF and SVG.
Key Features of DesignEvo:
Here is everything you enjoy when you avail the services of DesignEvo:
Multiple Tools: With DesignEvo you get a variety of tools to assist you in the journey of creating a perfect logo. Tools like Logo Editor, Logo Icons, Logo Font, Logo template, etc makes working on DesignEvo easy.
Simplistic User Interface: Working on DesignEvo is as simple as it can get. All tools are easy to use as well, enhancing the overall user experience.
Save to Cloud: For easy synchronizing, you can save logos online without any difficulty. Users can visit and re-edit them unlimitedly at any time.
Interested in DesignEvo? Visit site here
#4 FlamingText
FlamingText is a simple and user-friendly online logo maker that you can use to create good logos in a matter of minutes.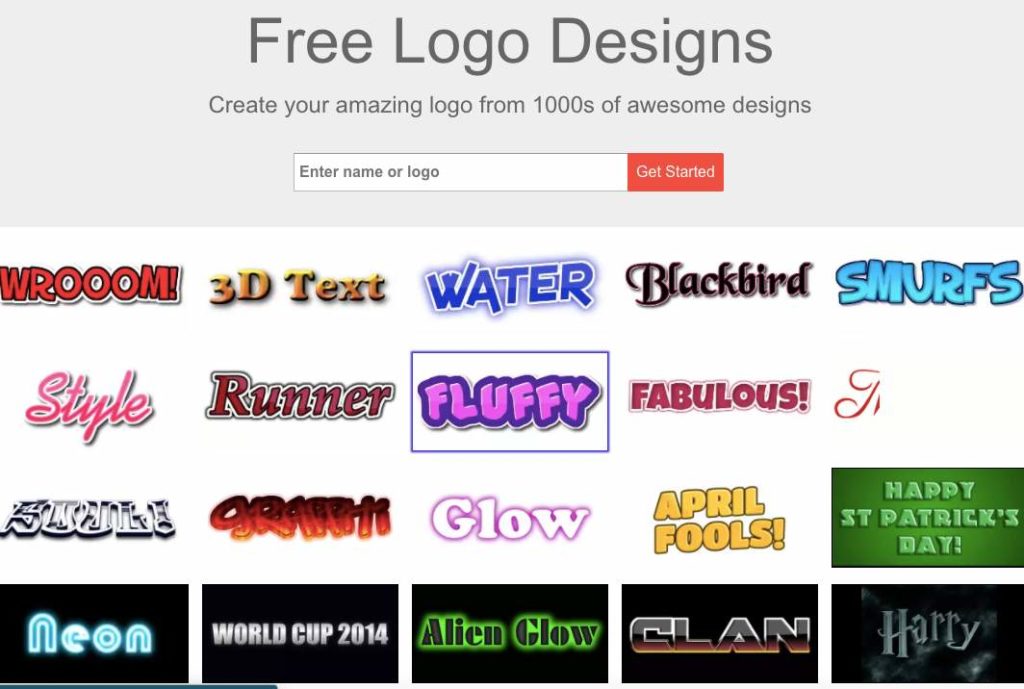 All you have to do is visit the website, enter the name of your company, select a logo (there are many designs available)
that you like, customize it as per your style and requirements, and that's it! Your logo is ready instantly and you can download it to use it wherever you want.
Key Features of FlamingText:
Here is everything you enjoy when you avail the services of FlamingText:
Unlimited Royalty-Free Commercial Use: Other than a one-time plan fee, the logos are always yours with complete ownership, meaning no royalty and complete liberty to use it for commercial purposes.
30-Day Moneyback Guarantee: Nothing screams trustworthy louder than a moneyback guarantee. FlamingText guarantees you moneyback across all its plan
Printable Size Logos: You can increase the size of your logo, making it ideal to print for all but the largest of banners.
Interested in FlamingText? Visit site here
#5 Ucraft
Ucraft logo maker is available as an app and you can use it to create any kind of logo you want with the help of different prompts that appear on your screen.
Although the designs aren't the best ones out there, they will get the job done.
Apart from the basic design features that you would expect from this logo maker, a bonus feature is the option to download your logo in PNG format
which is a logo with transparent background- perfect for various places like website banners, newsletters, presentation slides, etc. 
Key Features of Ucraft:
Here is everything you enjoy when you avail the services of Ucraft:
Drag and Drop Logo Maker: With Ucraft, simply drag and drop the elements to get a perfect logo.
Easy Integration: Once you have your logo ready, you can easily integrate your logo on multiple Marketing tools, Social tools, Live Chats, etc.
Free Tool: Ucraft is a very basic and simplistic tool and is available for free.
Interested in Ucraft? Visit site here
#6 Hipster
The Hipster logo maker was a result of the hipster movement that was pretty prevalent across the globe a few years ago.
Naturally, this logo maker helps you create logos that are influenced by hipster lifestyle and culture.
If that's exactly what you want in your brand, then you can't get a better product.
There aren't any particular features that are different from what we have seen in other products above, but it's a good design tool through and through. 
Key Features of Hipster:
Here is everything you enjoy when you avail the services of Hipster:
Minimalist Interface: While working on Hipster, the user experience is almost similar to that of Paint.
Guidance at each step: Although with limited options, a small popup guides you through the entire process of making a logo.
Multiple Image formats: To save your final logo, you can download it in any image format of your choice.
 Interested in Hipster? Visit site here
So, there you have it- some of the most amazing logo makers that exist on the Internet today! Which one are you going to try first? Let us know.