Are you a gamer? Do you like playing for hours, enjoying the game, and feeling the thrill it provides? Well, we know how good and satisfying that feels. Playing alone is fun, but what if you play with your friends or a group of highly competitive players? Wouldn't the fun get better?
But it cannot always be done in the normal condition of games. You can play games with your friends and create a battlefield kind of situation by hosting a game server. Yes, game servers are built for games and help you join the server and play with other players.
There are plenty of options to choose from and especially Minecraft, as it is one of the most popular and enjoyable games amongst the youth. So, which hosting will suit you best? Let us find out if the one we suggest suits your needs or not in this Apex Hosting review.
About Apex Hosting
Apex Minecraft Hosting was founded in 2013 and is based in America. It is specially built for hosting game servers and aims for customers' complete satisfaction with their services. It has plenty of servers located worldwide that work all day to provide you with the perfect uptime and speed.
This platform offers you services similar to regular hosting, such as customer support, domain name, DDoS protection, etc. but with additional features for gaming. It uses the latest technology and best quality hardware and gives you the best admin experience.
Speed Test and Analysis for Apex Minecraft Hosting
Whether website hosting, blog hosting, or game server hosting; speed is a crucial requirement. With speed, you can yield the best benefit from the servers, a good uptime so that your games do not stop at peak moments, and customer support to help you out whenever you need.
So let us test all of these aspects of this hosting platform in this Apex Hosting review.
Ease of Use and Interface
As we mentioned earlier, ease of use is a crucial requirement to make the best of anything. When it comes to Minecraft hosting, you must be well versed with the hosting you have bought to host a good deal of matches effortlessly.
Therefore, it was necessary to check Apex Minecraft Hosting for its ease of usability. Once you make an account or log in to your account on this platform, you will be able to buy a plan and choose a server.
After you have logged in to your account and bought a plan, you can access your dashboard. Here, you will see all your purchases, updates, tutorials, and other setting requirements. So it does get pretty easy to use, especially when you are an experienced Minecraft gamer since you will understand terms better.
Uptime Test
In regular website hosting for your business, you would want an excellent uptime to keep your business running and customers coming. A perfect uptime becomes even more critical in the case of gaming. Since gaming is a continuous process any disturbances can change the match and sometimes lose the whole match and its records.
Your game server must have an exceptional uptime to help you keep going in a game. With Apex Minecraft Hosting, you get a 99.9% uptime. We tested for the same over long periods and experienced downtime at least not longer than a few minutes, and that too, rarely.
ApexHosting Customer Support
So we discussed the user-friendly user interface, but you know it too; no matter how easy things are, you will have questions because you are stuck with an issue or just curious. But all of your questions are important, so good customer support is required.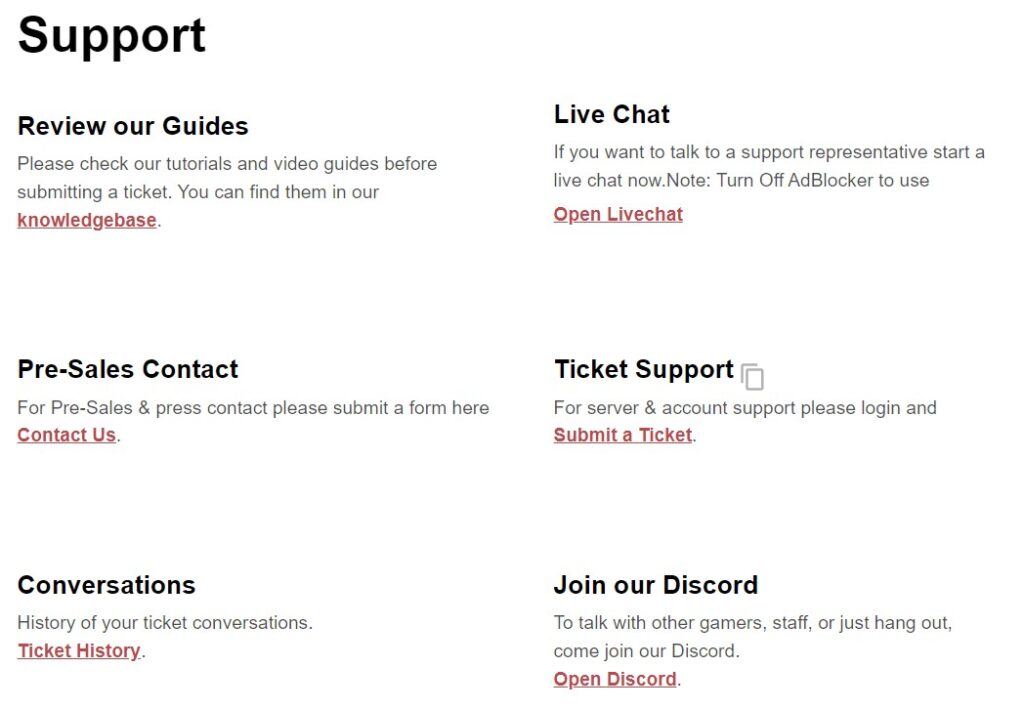 With Apex Minecraft Hosting, you get reliable customer support available 24 x 7 waiting to help you out through your queries. So feel free to live chat or raise a ticket whenever you have a question.
Apex Minecraft Hosting Data Centre
We know how important speed and services are. But the quality of service and speed are determined by several factors: data centers and servers. Apex Minecraft Hosting has several servers located in:
Key Features Of Apex Minecraft Hosting
Let us know more about this platform by looking at its key features in this Apex Hosting review.
DDoS Protection
Any server or website you host, your data is valuable, whether on a website or in a game. Losing your data can cause damage to your record, and this could be a significant loss on your side, and therefore, you must always take protective measures.
With Apex Minecraft Hosting, you get the benefit of DDoS attacks protection. So if a DDoS attack ever threatens your game server, it will be protected, and your data will not experience any damage.
Powerful Panel
It would be best if you also looked for a powerful and easy-to-use control panel when it comes to ease of use. The power makes it more reliable, and the ease of use makes your work less stressful.
Apex Minecraft Hosting provides you with a robust yet reliable control panel. With this hosting's custom web-based Multicraft 2.0 panel, you get to control your server from your mobile device or computer.
Free Subdomain
When you host a game server and want your friends to join in for a game, it might get difficult for your friends to recognize which one is your server. So a custom-built domain is what will help them find you.
You get the benefit of a free subdomain with Apex Minecraft Hosting. Your web address will look something like this: [yourname].apexmc.co.
Automated Backups
We have looked at the protection measures taken by Apex Minecraft Hosting, but what if your server does get attacked? What will this hosting provider do for recovery?
In that case, you get access to automated backups provided by Apex Minecraft Hosting. Even if your data is damaged or lost, you can recover it all from the offsite backup storage constituted by this hosting platform.
Apex Minecraft Hosting Refund Policy
Many hosting providers claim to offer free hosting but then ask you to pay for necessities such as removing ads. Apex Minecraft keeps it clear and tells you about the charges. 
If you are unsure which hosting will suit your game server best, this hosting will help you decide by offering a 7-day money-back guarantee. You can test if Apex Minecraft Hosting suits your hosting requirements and if not, you can apply for a refund within 7 days of purchase.
Pros & Cons – Apex Hosting Review
Let us look at the pros and cons of Apex Minecraft Hosting plans.
Pros
Numerous server locations
Multicraft 2.0 panel
Automatic backups
DDoS protection
Cons
Lack of choice of languages
No call support
How to host your website on Apex Minecraft Hosting?
Hosting your website on Apex Minecraft Hosting is as simple as any other hosting. You must create an account on this platform and buy a plan. All the options will be displayed on your dashboard, so you will not get confused with the settings.
Do We Recommend Apex Minecraft Hosting for Gaming Server?
Yes, we do recommend Apex Minecraft Hosting for your gaming server. Since this platform is specifically built to host gaming servers, it caters to all the gaming requirements, keeping in mind the website's needs, such as speed and security.
FAQs: Apex Hosting Review
Is Apex good for Minecraft hosting?
Yes, Apex Minecraft Hosting is suitable for Minecraft hosting since it is custom-built for this purpose, so it fits perfectly with your gaming requirements. For example, it provides Multicraft 2.0.
How do I host a Minecraft server?
Hosting a Minecraft hosting is similar to hosting a regular website but with settings related to gaming requirements.
How to change server settings?
You can change the settings through the dashboard. It is pretty to understand since it provides a Multicraft 2.0 panel.
What games do you host?
Since this hosting is for Minecraft, we tested it for Minecraft matches.
Conclusion – Apex Hosting Review
As we saw in this Apex Hosting review, it is an America-based hosting provider. It is built to host gaming platforms to help your friends join your gaming battlefields.
The plans are pretty affordable and are built keeping in mind the gaming requirements. Overall we can determine that the speed, uptime, and security are up to mark, so you can definitely give it a try. However, you will not find it available in multiple languages, which can make it difficult for other people to access.