Today, it is tough to surprise you with the word "Hosting."
Anyone who is more or less connected with the world of high technologies knows what Hosting means.
More recently, the term Colocation has come into practice. I want to clarify a little what it is.
Hosting is of several types, depending on what the providers give to the user at their disposal. Colocation, which translates as "co-location," is also one of its classes.
Here in this article, we have mentioned everything you must know about Colocation Hosting. Let's have a look!
What is Colocation Hosting?
A data center means a separate technically equipped room with guaranteed data storage conditions (uninterruptible power supply, temperature regime, security, fire safety systems, and so on).
In fact, in this case, we are talking about a specialized communication center where the server operates.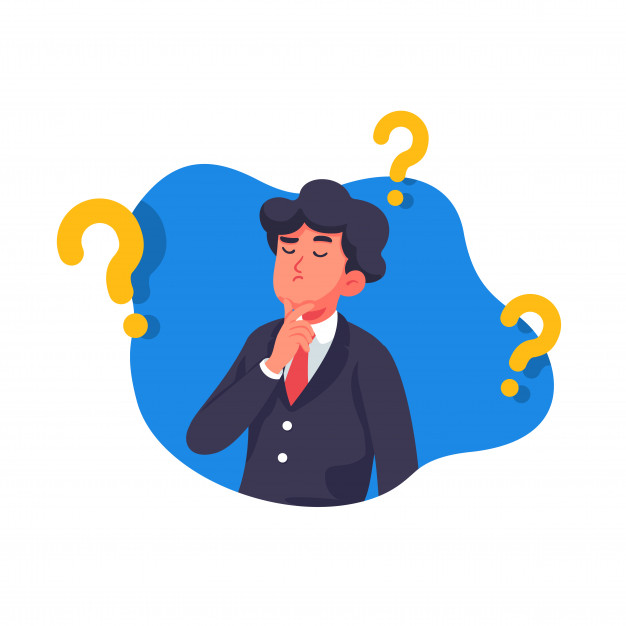 Colocation is one of the most advanced and flexible concepts for anyone aiming to offer top-rated services when it comes to web hosting services.
Simply, it is a high-level hardware and software service, which consists of renting to a customer, a real physical machine.
Unlike, what happens in VPS, Virtual Private Server, services in which we rent virtual machines regardless of the physical ones.
In the case of Colocation, called Housing, you can ensure that the customer can have a real physical machine, which you can control remotely via SSH terminal and remote desktop.
In extensive terms- it also depends on how you implement these services.
By Co-location we mean the possibility of distributing the same service on multiple physical machines, to facilitate and streamline the management of services (for example web, power, and so on).
Moreover, to ensure maximum service availability, even in the unfortunate hypothesis of malfunction, offline network.
How does it work?
Now, as you know what Colocation Hosting is, you must understand how it works.
People generally manage Colocation using special racks, which are the classic server "cabinets" allocated in unique slots.
It has a desktop computer form, which can you connect using switches, routers, and similar network devices analogs.
You set up your server yourself, and you have complete freedom to choose software and hardware. Your site will only be the way you want it to be. Sounds great! Isn't it?
Naturally, the amount of free space is limited only by the technical characteristics of your server.
This type of hosting is very convenient for high-traffic resources since the speed of data exchange when installing a server in a data center significantly increases.
Additionally, you can use Colocation if your resource is small. But over time, it has grown into a full-fledged portal that requires more space and other technical support.
Colocation Hosting Providers
It is so tempting to know about a hosting service, that allows you to be the master of your whims!
Here is an index of the Top 7 Colocation Hosting Providers and their plans and pricing that will help you make the best choice for yourself.
Equinix
First on the list is Equinix. It is one of the most dominating Colocation Hosting providers available in the market.
They have around 200 data centers around the globe.
It offers a variety of options to customers and offers them a variety of services. The features are overwhelming!
One thing that might be a bit disappointing is their support. If you can compromise with customer support, you can surely try this Colocation Hosting Provider.
TierPoint
Tier Point is another tough competitor in the market. With over 40 data centers across the U.S., it provides plenty of services to choose.
One of the perks of choosing Tierpoint as your colocation hosting provider is their Good network reach.
So, if you are searching for Colocation Hosting mainly optimized for Europe, Tier Point is the best option.
Cyxtera
Cyxtera is known for its reliable network to reach in America. Its customer support is worth appreciating.
You have a plethora of options to select from.
The best part about picking Cyxtera is that you have the freedom to use your cabinets if you don't want to go with those provided.
Data Foundry
Data Foundry is limited to Texas. It offers carrier-neutral data centers across America.
The main benefit of the carrier-neutral data center is that you can minimize the time lag.
You can get all the essential expertise that you need, thanks to their professional technicians.
The only thing that hurts a bit is their contract renewals. Thus, choose wisely!
Iron Mountain
Our next stop is Iron Mountain. They have around 15 data centers across Europe and America.
They provide robust global connectivity and focus mainly on their reliability, which is fantastic!
Thus, it is worth trying option if you are hunting for a reliable option is Colocation Hosting Provider.
Digital Realty
Another popular Colocation Hosting Provider is Digital Realty. It has set up a benchmark in the field of Colocation Hosting due to its vast global Presence.
Digital Realty offers you a lot of options to choose from for your colocation hosting plans.
The best part about Digital reality is connectivity. They mainly orient toward supporting mission-critical applications for finance, healthcare, and even social media companies.
What else do you need?
Coresite
Coresite is another Hosting provider that offers everything you want to expand digitally. It provides plans for cabinets, cages, and private suites.
Moreover, CoreSite allows Colocating companies to interconnect their hardware across multiple data centres.
Thus, making them useful for cloud and network providers, as well as enterprises.
Flexential
Flexential came into the market in 2017. It has around 41 data centres across the U.S.
Flexential mainly appeals to smaller and mid-range companies. It proffers various plans to suit customer needs.
 It could be a perfect place to prosper, especially if you don't plan on needing a large volume of server hardware in the short term.
CDNetworks
Another major player in the field of Colocation Hosting is CDNetworks. It offers managed solutions so that you can get your I.T.
tasks are done smoothly. It can help you save money in the short term, especially for smaller and mid-sized companies. 
CDNetworks offers excellent connectivity. So if you are aiming for Asian markets, you are in the right place.
Plans and Pricing
Colocation Hosting plans and pricing shows a significant deviation. It depends mainly on the user's location; thus, you will be charged based on the vicinity of the center.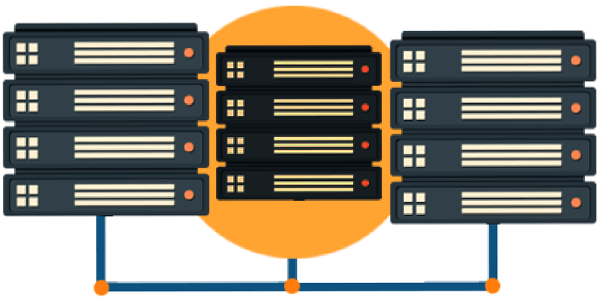 You are charged based on the type of plan you choose and the location.
Why Should you Choose Colocation Hosting?
As you are familiar with the word: Colocation Hosting, I will give you a few points, on why you must go for this type of Hosting. So, here we go!
Colocation can help you save some bucks!
Let me elaborate a little.
You can save money in several ways: purchasing equipment for your needs, as well as renting equipment from a company providing colocation services.
As a rule, their websites have their own "constructor", in which you can independently assemble the configuration, connect the necessary options, and evaluate its cost and performance.
Additionally, you can calculate how much it will cost to allocate a room, install a fire alarm, security, rack cabinet, air conditioning, raised floors, switch with a provider, and much more.
It is often more profitable to move your server to a place where you debug everything.
You can use the server power all alone.
If you are interested in colocation service, you might be already familiar with a concept known as "overclocking".
That is when a provider provides your resources to someone else on shared Hosting (or even on V.D.S.).
Let me explain: You have a dedicated virtual machine with a gigabyte of RAM and a couple of gigabytes of hard drives.
Now, your "neighbor" in hosting (more precisely, even "neighbors") uses the same hard disk (within their quota).
It increases the total access time to your files. It has many I/O operations, and the disk is a device that can read only one pair of head-cylinder at a time. As a result, everyone suffers a lag of time.
In the case of your server, you are your own master. Nobody can consume your resources.
Scalability
When your business grows so much that it will no longer fit into one server, you can easily buy out several more units/servers in the same data center without losing control and with minimal switching costs.
Reliability
Whatever one may say, the reliability of a well-functioning data center is higher than that of its average statistical room in many respects:
redundancy of communication channels, power stability, etc., to name a few.
Saving human resources
If an organization maintains its server room, as a rule, it also needs a permanent administrator (or maybe more than one).
It is much more profitable to outsource such tasks to professionals since their help is rarely required (if they are professionals).
Additional Benefits
I hope now you know how Colocation Hosting can help you in the long run. I will add a few more points to extend my recommendation for Colocation Hosting.
Why Should You not Choose Colocation Hosting?
Is Colocation perfect?
Of course Not.
Nothing in this world is perfect. So is the case with Colocation Hosting.
Here are a few disadvantages of Colocation Hosting that you must take into consideration:
My Opinion If you should Choose Colocation Hosting?
Well, it is a tricky question to buy Colocation Hosting or not!
Since everything depends on the need, you must realize what you want for your online presence.
If your condition matches Colocation HostIng's services, it is best to go for this hosting rather than hanging between other options. 
Colocation Hosting makes you the king of your kingdom. You have complete control over everything related to your servers.
In my opinion, Colocation is just the right pick, if you are planning something big!
Conclusion
So, this is all about Colocation Hosting and its presence in today's world. Colocation Hosting is the first choice if you are looking for a platform that allows you to be the master of your server.
Choosing Colocation Hosting is not an easy job! You must analyze your demands and needs to pick any one colocation Hosting provider.
Please go through the list of all the top Colocation hosting providers that we have mentioned and make the best choice!