Business expansion always comes with the engagement of people. In the pandemic-stricken world, people seem to have opted for various virtual websites which work as an efficient strategy for building a strong engagement. Furthermore, for achieving that you would need a service provider who can host the website.
With different websites coming to play with a vision of safe, secure, and easily accessible usage, Tropical Server is the one you need now. It provides fantastic technical support, limited optimization of servers to improve the speed of the website, and extreme security to provide a safe and secure along with a great experience of web hosting.
About Tropical Server
Tropical Server is a Granada-based Spanish company that offers web hosting solutions for open-source portals. It mainly targets its services to Mambo and Joomla users.
Tropical Server started providing Joomla hosting back in the year 2006 and subsequently added other CMS software over time, which includes WordPress and PrestaShop. It has also provided Model Hosting packages since 2015.
With 99.9% guaranteed uptime and a speed technology as great as it utilizes Litespeed webserver. It also provides NVMe technology for faster data access than standard SSD disks.
Speed Test and Analysis for Tropical Server
Every hosting service provider needs to take care of some of the major aspects such as the security of the site you host, speed, interface, and more.
Now, to understand more about these terms and what all Tropical Server has to offer you can look at a detailed analysis here.
1. Easy of use :
Tropical Server provides 4 shared CMS hosting plans for each WordPress, Joomla, Moodle, and PrestaShop. However, the terms vary in each of the categories in terms of disk space. With up to 50 GB, databases- from 1 to 10, RAM- from 2 to 5 GB in PrestaShop, and 1 to 4 GB for the others, and a disk speed of upto 10mbps for Moodle and 10 to 40 Mbps for the others.
With all the plans one also gets cPanel and cloud Linux, SSD/NVME disks and Antispam, firewall, anti-DDoS, and Imunify 360 as spam protectors.
2. Security Analysis:
Security is their priority and hence all domains provided by Tropical Server are protected with a DDoS attack protection service. This is to protect your website with maximum safety and security included. Free SSL certificates and self-cleaning malware solutions are provided as well to keep your website secure under all circumstances.
3. Uptime Test:
Tropical Server is the web hosting platform that provides Cloudflare CDN and Railgun to assure superior loading speeds. Also, the image optimizer helps in avoiding poor image optimization which otherwise slows down the website, hence offering a 99.9% guaranteed uptime.
Customer Support
Tropical Server has exceptional technical and customer support which is reachable via telephone, support ticket, and live chat to provide smooth communication between the customer and the hosting platform, thus enabling an easy, friendly, and helpful solution to any problem thus faced.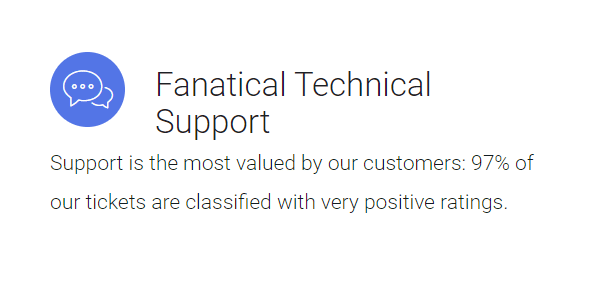 For self-help, the company's Help Center comes with a limited number of nicely arranged tutorials along with a regularly updated blog which is worth a read.
Tropical Server Refund Policy
With plans which are payable annually in euros via PayPal, bank transfer, or credit/debit cards, Tropical Server also ensures a 30-day money-back guarantee which allows you to change your decision within the first month of the subscription.
Key Features of Tropical Server
They harbour top-quality products that are adapted to you and your clients, and an amazing backup facility of 2 months comes in handy and free with your web hosting plans.
In addition to traditional web hosting, Tropical Server provides cloud hosting products with 99.9% availability.
Tropical Server Pros and Cons:
Pros
15+ years of industry experience
100% optimized servers for open-source scripts
30-day money-back guarantee
Fast and efficient customer service
Cons
The website is only in Spanish
Expensive Plans
How To Host Your Website On Tropical Server:
Tropical Server provides elastic hosting, where you can host any content manager in the cloud by choosing your own resources such as CPU, RAM, NVMe Web Space, email accounts, MySQL Databases, FTP Access, Monthly Traffic, etc.
Do we recommend a Tropical Server Hosting Review?
With some versatile features provided by Tropical Server, it is of utmost recommendation as a platform for your web hosting of short as well as long time plans.
The prices can be a little pricey however their additional features can easily help you to build the website you wanted.
Conclusion: Tropical Server Review
Did you get everything you wanted to know in this Tropical Server Review? With multiple testing and analysis of the servers, overall we can say that the results were pretty satisfactory.
Considering all we have mentioned in the above review we can conclude that Tropical Server is a bit expensive compared to another standard shared hosting. However, its packages offer a lot of features that help ease the process of website hosting as well as the engagement of customers. Also, as an English speaker, understanding the basic aspects of the platform can be difficult since everything is in Spanish.