Register is one of the leading web hosting providers in Italy, constantly ranked among the five largest hosting companies by market share. It is part of the Dada Group of European hosting companies with other 2.1 million registered domains and over 750,000 customers.
Register has been around for more than two decades and become a fan-favourite among European businesses for its ease of use. In this Register review, we will examine the key aspects of Register so that you know whether this hosting service is the one for you!
About Register.it
Register.it offers various solutions for web hosting, virtual servers, dedicated servers, backup server, colocation, and reseller hosting. The company has been providing digital services for over two decades and is the first accredited registrar in Italy for domain registration. 
As a part of the European Leaders in Cloud and Hosting services, Register adheres to the CISPE code of conduct for optimal data protection and privacy.
Test & Analysis
Refer to the following points for analyzing the services provided by Register.
User Interface & Ease of Use
Register.it as a modern and intuitive user interface. It provides the Plesk control panel and dashboard to control and manage its servers and you can easily configure and manage your server with the Plesk control panel for simplified and guided access to administrative functions. 
Register Customer Support
Register offers 24/7 customer support, and you can contact the support staff via email. Phone and live chat. During our testing, we found that our query was answered via mail in under four hours, and using the live chat function; we received a reply instantly with no real waiting period.
Security Analysis
Register. It provides SiteLock to defend your website from hackers, malware, and DDoS attacks. It comes with features like automation malware identification, TrueShield web application firewall, and daily site scan using HTTP. 
Additionally, it also has a content delivery network to redistribute the content of your site's cache files to make your website's loading speed much faster.
Key Features of Register
Here are some of the top features offered by Register
Data centers of Register are based on SSD storage which ensures fast loading times for your website. Fast loading times also help increase the SEO ranking for your website.
Simply Site is an add-on from Register that lets you create your own website quite easily with many customizations. It also comes with SEO tools that help analyze your site for SEO ranking and gives tips to improve.
Register offers three levels of customer support with its telephone support being available 7 days a week during business hours. They also have live chat support and a ticketing system for a quick resolution.
Types of Web Hosting Offered by Register. it.
Register offers several web hosting services: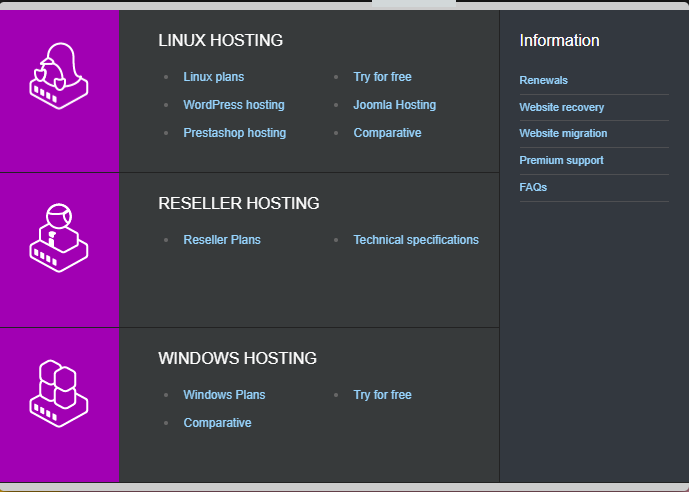 Register Domain
Register offers an all-inclusive domain registration service and free domains for all new customers.

The free domains come with features like personalized emails, micro hosting cPanel preinstalled with WordPress, and an SSL certificate to guarantee site protection and confidentiality.
Register Pros & Cons
While testing out the services provided by Register, here are some of the pros and cons we found. 
Pros
Powerful DELL PowerEdge SSD servers 
Linux and Windows hosting solutions
The flexible backup server package
99.99% network uptime guarantee. 
Cons
Hosting plans are expensive
FAQs – Register.it Review
Does Register provide a Free SSL Certificate?
Is the .it domain a valid domain name?
Yes, it is a valid domain name.
Conclusion – Register.it Review
Overall, Register is one of the best web hosting providers in Italy, and they have over twenty years of industry experience.
In addition to hosting solutions, they also provide several other services like PEC and SPID solutions, emails, and Pingueen, a unique WhatsApp number for your team to organize and manage all customer and supplier requests.