Technology is transforming education in today's digital age, providing ease and convenience. Innovative online learning tools are supplementing traditional studying methods and even replacing some. The resources enhance the learning experience. The study resources for college students allow them to do different things alongside each other. As a result, young people are leveraging them to achieve work-life balance.
The Best Tools for College Studying
Undergraduate students live hectic lives. They try to maintain a social life, submit schoolwork, and juggle extracurricular activities. More often than not, they miss deadlines, score low marks, and fail to meet expectations.
Fortunately, there are study helper websites and education services that assist undergraduates in their studies. In fact, there are tons of them out there.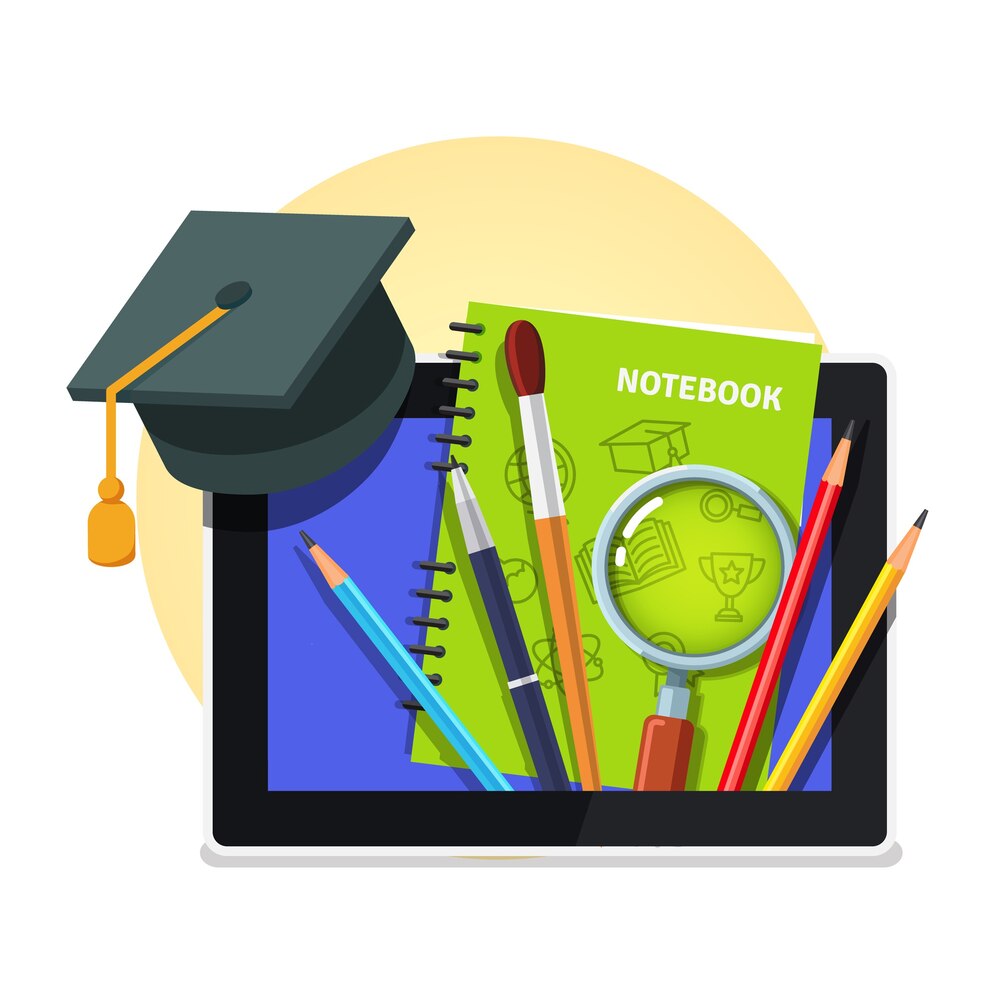 Hence, we have compiled a list of the top 7 study tools for college students worth using. Check them out:
Papersowl – Assignment Writing Studying Tools
Evernote – Digital Note-Taking
Zotero – Reference Manager
Anki – Flashcard App
Trello – Time Management
Grammarly – Grammar and Plagiarism Checker
MindMeister – Brainstorming App
1. Papersowl – Assignment Writing Studying Tools
It is among the top college assignment writing services in the market. The online education helper offers writing and editing services, such as research papers, dissertations, and essays. When students ask, "Who will write my research paper?" Papersowl helps you with subject-matter experts in different fields who complete any task for you. Each writer has a dedicated page with reviews from past clients. You may want to read testimonials to decide who should write your paper.

The website also has a database of writing examples written by professional writers. Undergraduates may explore samples for inspiration on topics and formatting ideas to save time. Thus, the site is suitable for balancing studying and other academic demands.

Papersowl also has content assistants users can explore to improve articles. They include:
Plagiarism checker.
Thesis, citations, conclusion, and essay title generators.
Title page maker.
Paraphrasing tool.
2. Evernote – Digital Note-Taking
Are you tired of using separate apps to keep tabs on projects? If yes, then use Evernote. The application allows learners to organize notes, tasks, and schedules in one place. Users can make notes useful by adding text, images, and audio. Not only this, but it incorporates scans, PDFs, and documents. Evernote syncs all devices to facilitate access from anywhere. It has a search capability, connects with Google Calendar, and saves web pages.
3. Zotero – Reference Manager
Zotero is a free, easy-to-use personal education research assistant. The application collects, organizes, annotates, cites, and shares research. It is available on all devices, and students access it from the web. This program helps researchers to sort items into collections and tag them using keywords. Likewise, it creates saved searches and fills them with relevant materials. You can access articles from JSTOR or similar sites through a click. It creates instant references and bibliographies for any text editor. It supports over 10,000 citation styles, syncs across devices, and permits collaboration.
4. Anki – Flashcard App
Anki is an intelligent and powerful flashcard app for remembering things. It is better than traditional education study methods, as it decreases reading time. Likewise, it increases the amount of information undergraduates learn. This application is content-agnostic and supports images, audio, videos, and scientific markups. Undergraduates use it to memorize information, learn a new language, or pass tests. It handles over 100,000 card decks, and students customize them. It synchronizes cards on different platforms. Plus, open-source code design keeps data safe.
5. Trello – Time Management
Trello is a flexible and powerful management app for keeping everything in one place. This includes teammates, tasks, and tools. In addition, the application has boards that offer a one-glance view of things students need to do or have done. Users build a custom workflow using lists and cards to represent tasks and ideas. As individuals complete tasks, they move cards on lists to show their status. Trello is effective for project management, meetings, and onboarding. Likewise, undergraduates use it for task management and brainstorming. The app has diverse college automation features and plugins to power up teams.
6. Grammarly – Grammar and Plagiarism Checker
Grammarly is a leading free grammar checker for ensuring mistake-free writing. The AI tool checks for grammar, spelling, and punctuation errors. It applies instant correction for more polished writing, or suggests how to rewrite sentences to keep the message clear. Grammarly highlights similarities and works on over 500,000 websites and applications. The plagiarism checker compares texts with billions of web pages and from ProQuest's academic database. It automatically identifies passages that need citations. Plus, it provides resources students need to credit sources.
7. MindMeister – Brainstorming App
MindMeister is a collaborative mind-mapping tool that saves time for brainstorming. As a result, it is suitable for days writers experience mental blocks. The application helps you create unlimited subtopics, explore thoughts, and assign color codes for style and clarity. As the map takes shape, users add context to topics via attachments, embedded media, and more. In addition, this program is effective for mind mapping, project planning, and meeting management. It assists in structuring information, improves memory, and sparks creativity.
5 Study Tips for Students
Online study tools are not enough to make sure undergraduates get the best from education. So, here are five strategies you can combine with free online study guides to improve academic performance.
1. Practice self-care
Many students neglect their physical, mental, and emotional health to concentrate on studying. But you won't do yourself any good if you collapse from the sheer workload. For this reason, pay attention to your health. Some ways to practice self-care include:
Drink enough water.
Eat healthy foods.
Get enough sleep.
Practice mindfulness.
Exercise and engage in hobbies.
Initiate breaks.
2. Create a Study Schedule and Stick to It
Procrastination is the bane of many students. We recommend you develop a consistent study routine that allocates specific time for different tracks. This makes it easy to concentrate and stick to deadlines.
3. Develop a Study Technique
Explore different strategies and find the most suitable one for your learning style. For example, create flashcards, teach concepts, or summarize in your own words. Adopt the Pomodoro technique or similar tactics to prevent burnout and boost productivity.
4. Take Regular Assessments
Test yourself on the materials you've learned to reinforce education—practice quizzes and mock exams to measure your understanding instead of waiting until the general exam.
5. Ask for Help
Don't be afraid to request assistance from friends, counselors, or an advisor.
Studying Instruments for College Students
Learning tools make education easier and more efficient. From note-taking apps to grammar checkers, the applications allow undergraduates to stay focused. Learners use the sites to organize schedules, track projects, and stay on top of academics. The right combination streamlines the college studying experience.
But beyond digital websites to help you study, users have to adopt healthy practices. For example, practice self-care, follow a routine, and take regular tests. Experiment with different techniques to find study resources and a strategy that works for you. Then, adapt the tactics to your learning style. Consistency, dedication, and willingness to adapt are the ultimate keys to success.