Getting a hosting service provider that offers numerous hosting plans on a single platform could be challenging. When there is a good service, speed, and features, it could probably break your bank. But not here.
Egalan is a hosting service provider that offers a variety of hosting services. The hosting plans include web hosting, WordPress hosting, Joomla hosting, Prestashop hosting, etc.
Let us learn more about this platform in this Egalan review.
Overview Of Egalan Hosting
Egalan is a Spain-based hosting service provider providing its services to the world for the last two decades. The data centers of this hosting platform are located in Spain, its home country.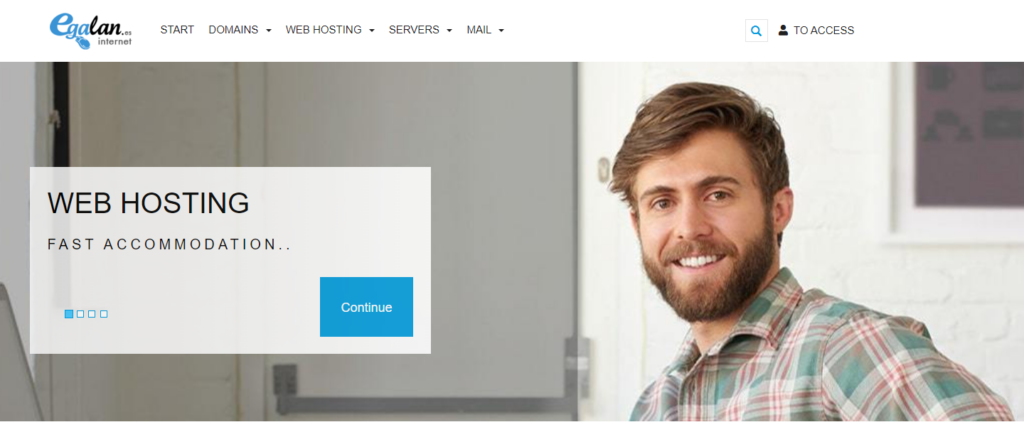 This hosting platform's hosting plans include WordPress hosting, Prestashop hosting, Joomla hosting, Windows web hosting, Linux web hosting, etc. Also, here you get domain-related services.
Customer Support Analysis
Good, reliable, and quick customer support is essential when buying a hosting plan. With Egalan, you get customer support through live chat, calls, emails, etc. On this hosting platform, customer support is pretty quick and reliable, so you can save time surfing the internet and contact the customer support team of Egalan. 
Egalan Key Features
Let us now list the key features of this platform in this Egalan review.
SSL Certificates
You use security tools such as SSL certificates to keep your data from breaching and losing any of your data while making connections with other websites on the internet. These signal other websites that your website is safe to connect with. Therefore with Egalan, you get SSL certificates with its hosting plans.
Plesk Control Panel
With your hosting plan from Egalan, you get a Plesk control panel. This control panel is one of the most used control panels worldwide, and it is straightforward to use and understand as you go about your hosting activity.
Free Website Migration
If you do not want to continue with your current hosting service provider as it does not satisfy your hosting needs entirely, you always have the choice to move to a better hosting such as Egalan. Here you get to migrate your website for free with complete assistance.
Types Of Hosting Plans Does Egalan Offer
Egalan offers the following hosting plans:
Egalan Domain
Let us now look at the domain-related services offered by Egalan.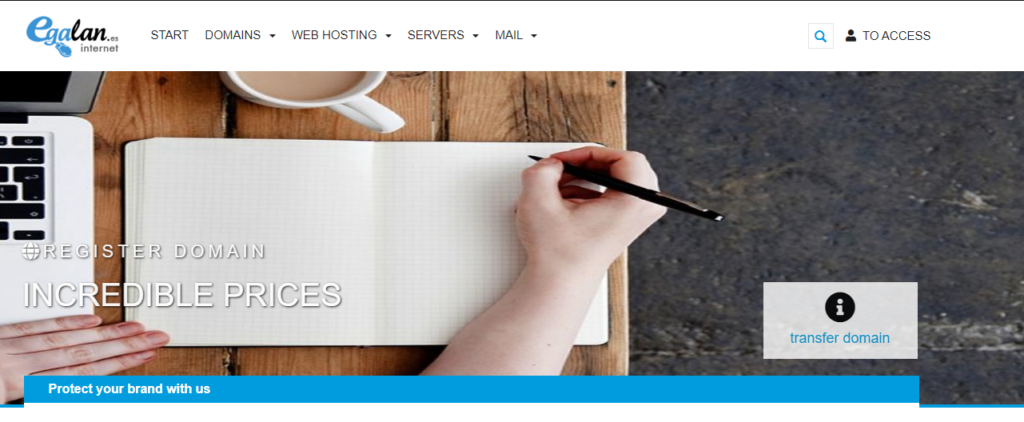 Important Note: Domain name prices are updated frequently. So, I request you to verify the pricing by visiting the respective websites.
New Domain Registration
To reserve a domain name for your online business or website, you must register your domain name through a certified domain name registrar. Egalan is a reliable domain name registrar and can register your domain name at as low as $4.19 a year.
Transfer a Domain
Do not fear losing your domain name while moving to another hosting platform. You can always switch to another hosting through domain name transfer. With Egalan, this process has been made even more accessible at economical prices and with many security features. 
Egalan Pros & Cons
Let us now take a look at the pros and cons of Egalan.
Pros
Security features with domain name
Free Migration
Plesk control panel
Automated backups in 3 locations
Cons
Data centers focused on Spain only
No Live Chat Support Response
FAQs- Egalan Review
Does Egalan Offer Linux Web Hosting?
Yes, Linux web hosting is one of the many hostings offered by Egalan. This hosting plan will cost you about $1.04 a month and comes with plenty of features to help your websites with speed and security.
Does Egalan Offer WordPress Hosting?
Yes, Egalan Hosting offers WordPress hosting. This hosting plan will cost you about $9.39 a month.
How much does Egalan cost?
The cost depends on the plans that you choose from Egalan. Here you get plans for as cheap as $1.04 a month and can go up as you choose more features and tools.
How many data center locations does egalan provide?
The data centers of Egalan are located in Spain.
Conclusion
Let us now conclude this Egalan review by looking back at its features and how they will affect your hosting experience. A problem you might face on this hosting platform is the language barrier, as this platform is built in Spanish. 
Also, the data centers are focused in Spain, which might affect the speed in other countries. However, this hosting platform keeps its services simple and the prices pocket-friendly, keeping us interested.