There is no doubt that security is a significant concern for people worldwide. In such cases, if you are after a Hosting Service that provides excellent security features, you might want to read this.
We have come across a Service called Arvixe that provides services like Linux Hosting, Reseller Hosting, and Business Hosting. 
Acquisition of Arvixe by Web.com
Over the years, Arvixe has built solid trust among its customers by providing best-in-class services at very affordable prices, but recently it has been acquired by Web.com with absolute transparency.
We discussed various features of this service throughout our Arvixe Review. There are various aspects you can learn about in order to make a better choice. Without further ado, let's begin our Review.
About Arvixe
Arvixe is a Web Hosting platform providing its users' business and personal users with their hosting services. They have been in business since 2003.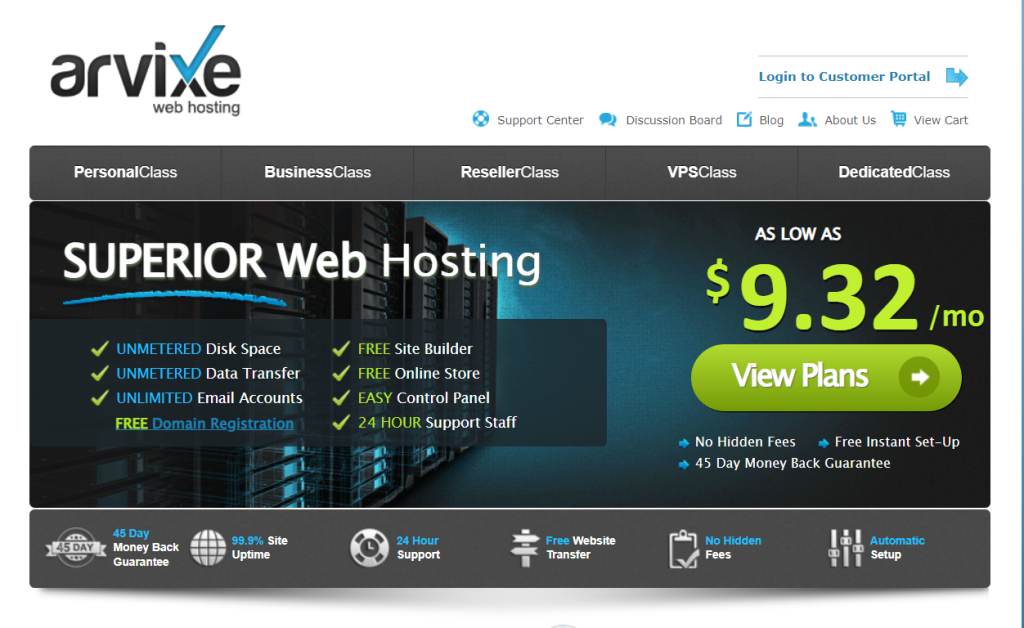 Moreover, this platform has fulfilled the needs of many users across the globe. Furthermore, they provide plans in many sectors and have a white range of pricing.
Test and Analysis
User Interface & Ease of Use
The user interface is very important in reading because it saves you not only time but also the infuriation of navigating a poorly designed Interface.
Arvixe uses cPanel as its management interface, which is very easy to set up and navigate.
Some of their plans also feature a Softaculous script installer, which makes the process of installing interfaces like Joomla, and WordPress very easy and intuitive.
Arvixe Customer Support
Apart from User Interface, Customer Support is a part that could be a deal-breaker to some users, especially in businesses that can't have downtime.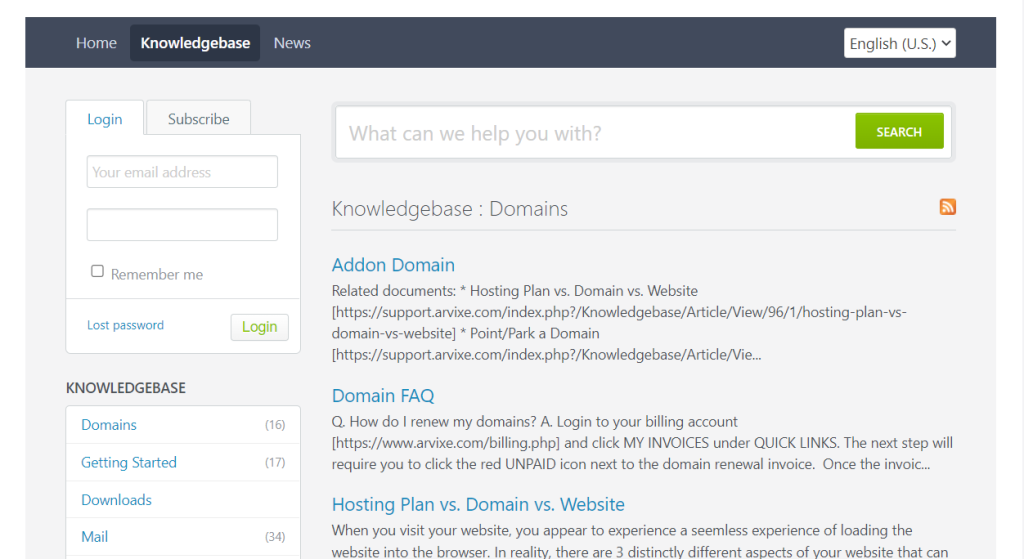 They claim to have 24-hour support with their services. The support seems to be Live Chat based. They also have a blog, discussion page, and knowledge base to handle your common queries.
Security Analysis
If you deal with customer data, you know how important privacy is. As people are becoming more privacy-conscious, implementing good privacy measures is becoming more important.
Their Linux Hosting provides R1Soft Daily Backups, Password Protected Directories, and much more. Their Business Hosting And Personal Hosting Plans include-
Key Features of Arvixe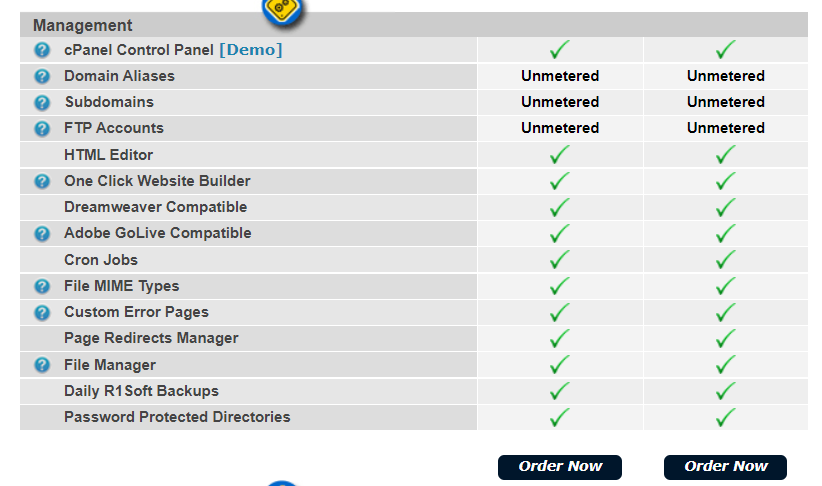 Types of Web Hosting Arvixe offers
Arvixe offers various kinds of Hosting Services to its users. This is the list of the Services they provide-

Arvixe Domain
Arvixe does not provide stand-alone domains. But they provide you with a free domain if you register with their eligible plan.
Register Domain
You can register your domain after you buy their plan.
Transfer Domain
You can host your previous domain with them just by changing the nameserver and configuring it.
Arvixe Hosting Pros & Cons
Pros
45-day Money Back according to Terms & Conditions.
Various Plans to choose from
Cons
Servers are only in the USA.
FAQs – Arvixe Review
What payment methods does Arvixe accept?
Arvixe accepts these Payment Methods-
VISA
MasterCard
American Express
Discover
PayPal
Is Arvixe good value for money?
Arvixe provides good support, and its Security features are also good. But they have downsides like having servers only in the USA. So, depending on your use case and location, this might be a great provider for you.
Arvixe creates a custom plan?
Arvixe does not mention that they create a custom plan. If your use cases are niche, you can contact their Sales team via Live chat.
Why Choose Arvixe premium plans?
Arvixe Premium plans come with various Security and various Support features. So, if you want these features, you must choose these plans.
Conclusion – Arvixe Review
Did Arvixe meet your expectations? If you ask us, Arvixe is right for you if you are after the security features they offer and you are okay that the servers are only available in the USA. 
This service offers 99.9% up-time and has 45-day money-back with T&Cs. With their easy payment options, you can always try this service for yourselves and see if it is worth it for you and your needs.