Since you have decided to buy a hosting service, let us help you out in this process to make your work easier. There are many options to choose from, and not all are worth your time, energy, and money. So let us look at this VernalWeb review and see if it can satisfy your hosting needs.
VernalWeb is a hosting service provider working for years to provide its hosting solutions, such as shared hosting, WordPress hosting, reseller hosting, domain, etc., to the world with the best quality.
Here is an elaborate VernalWeb review for you to learn more about this platform.
About VernalWeb
Providing its services to the world since 2014, VernalWeb is a Bangladesh-based web hosting provider with a head office in Dhaka. It has 9 data center locations worldwide and is working on growing the network more.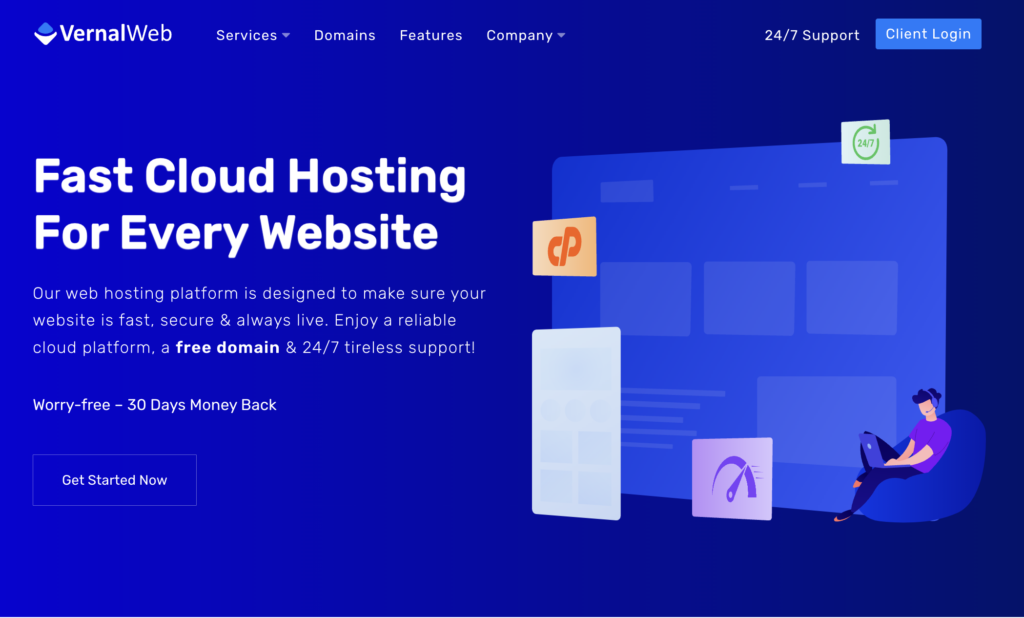 It offers a wide variety of hostings, including shared hosting, WordPress hosting, reseller hosting, Cloud VPS hosting, Dedicated hosting, domain, etc. In this VernalWeb review, we will look at its key features, the nature of its services, and if it is suitable for your hosting needs.
Test and Analysis for VernalWeb
Let us begin this hosting review by testing the services offered by VernalWeb. This is important because merely knowing what it provides does not help you determine if you will get what you expected.
Therefore, we had to put this hosting provider under test, and here are the results:
VernalWeb User Interface
Talking of ease of use of the user interface, it must provide you with all the necessary information, nothing less and nothing more. Because less information gets you frustrated, and more data gets you confused. VernalWeb applies the same principle.
Your dashboard will look pretty uncrowded as you log in to your VernalWeb account. On the top, it includes sections such as services, domains, billing, etc. So everything is handy. And on the main screen, you can see your purchases and tickets. As per our experience, it was pretty straightforward to use.
VernalWeb Security Analysis 
Security of your data is an important aspect to look into because it affects your websites in many ways. So what does VernalWeb do to keep your data safe from any third-party attacks?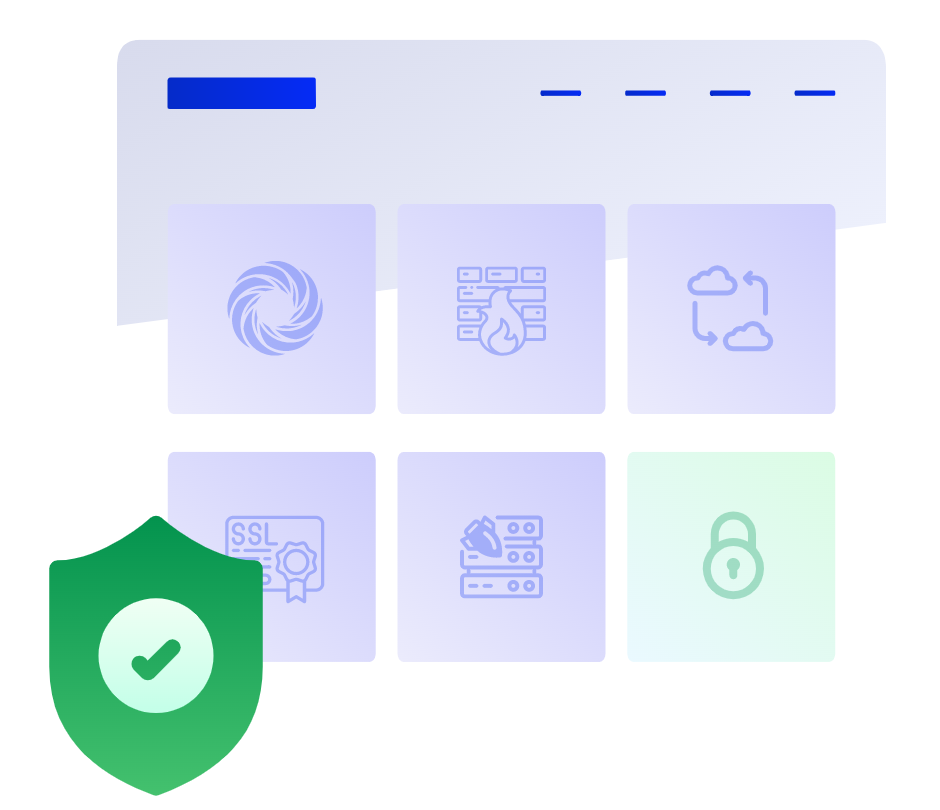 Your data is kept safe on this hosting platform in three different ways. Your information is always under monitoring. If any dangerous activity is performed around, it is detected and gotten rid of, SSL certificates to form encrypted connections on the internet and daily backups to ensure that you do not lose your data.
Customer Support
The next and one of the most important aspects of any product you buy is the customer support you are offered. This service has to be fast so that your time and energy are saved and you are also helped through the process.
With VernalWeb, it takes a guarantee to provide you with expert technical support throughout the day; 24/7/365. You can call, send a message, email, or raise a ticket to contact them. You can take the help of technical support to get your website migrated by submitting a ticket, and it will be done in no time.
VernalWeb Data Centers Location
VernalWeb is quite proud of its 9 data centers located around the world.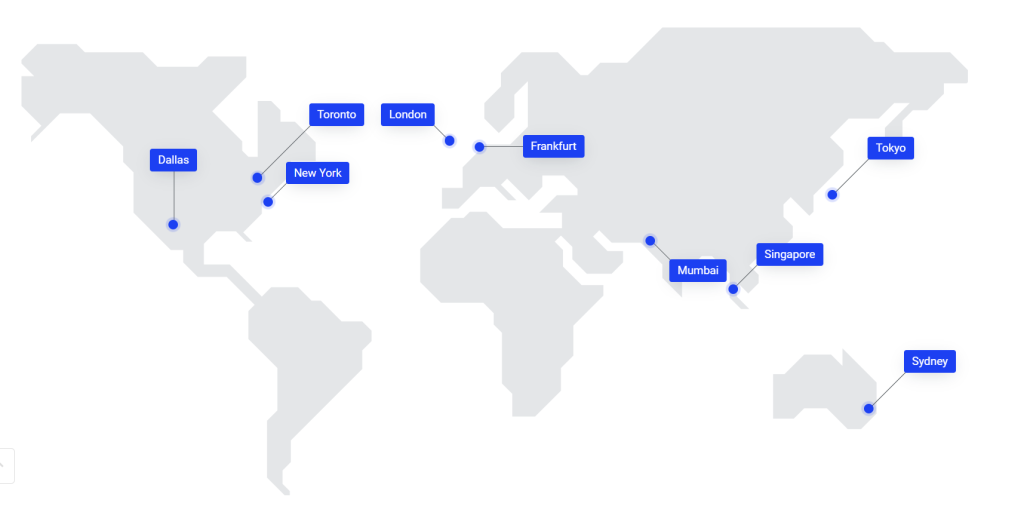 Key Features of VernalWeb
Let us now take a look at the key features of this platform in this VernalWeb Review.
NVMe SSD technology
Speed is crucial for your website as it is one of your website's success factors. This issue has been carefully taken care of by VernalWeb.
It offers you NVMe SSD technology to keep your data safe and running fast so that your customers do not have to wait for more than a second to get the information they asked for.
Litespeed Cache
Another feature that VernalWeb has included on their hosting plans to give you the best speed: Is litespeed caching.
You must have often heard of how fast Litespeed makes your website, and it is indeed true. With this feature, your website will experience the best speed possible.
Daily Backups
In case your data goes through a third party interference, and your data gets damaged, and in the worst-case scenario, you lose your data, you have the option to recover it with VernalWeb. How?
This web hosting platform offers you the facility to backup your data daily. Therefore, not a day of your work goes to waste, and you recover it.
User-Friendly cPanel
We have discussed the ease of use of the user interface provided by Vernal web, but let us look at another aspect of it.
With this hosting platform, you get access to cPanel, which provides the most simple and easy-to-understand user interface to do your work by yourself with maximum ease.
Type of Hosting Does VernalWeb Offer
VernalWeb offers a variety of hosting which include:
VernalWeb Domain 
Domain registration has never been easier since VernalWeb helps you do it without hassle. You can look through various domains and select the one you want at the smallest price.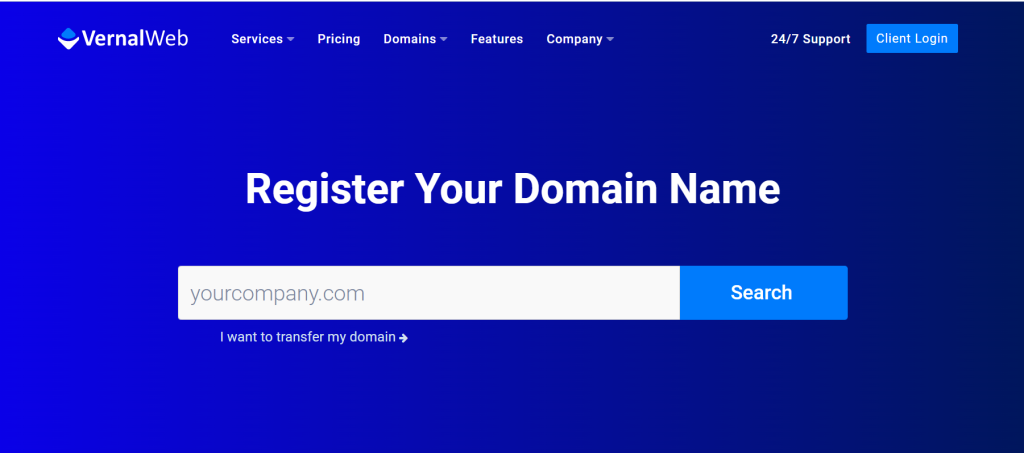 This platform also offers you one free domain with some of its plans and gives you various options. It also comes with DNS management, privacy protection, and domain forwarding features.
VernalWeb Refund Policy
VernalWeb offers numerous services and ensures that you get the best hosting experience.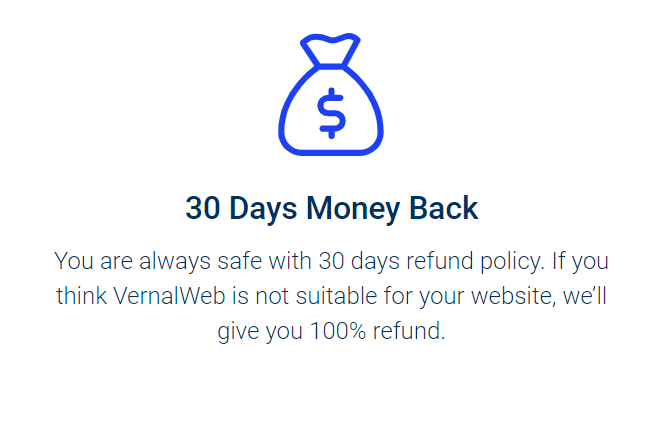 However, if you are not satisfied with any of its products, you can apply for a refund within 30 days of purchase, and no questions will be asked.
VernalWeb Pros & Cons
Let us now look at the pros and cons of VernalWeb hosting.
Pros
9 data center locations
30-day refund policy
Scalable plans
Free Domain
Cons
Cheaper options are available in the market. 
FAQs- VernalWeb Review
How much does VernalWeb cost?
The costs depend on your plan. If you are looking for a hosting plan that offers you a lot of features and storage, then it might be a little costly. But the prices start at $2.95 a month and it is better to start off with basic plans.
Which VernalWeb plan should I get?
If you have specific needs, choose the one that suits them, and if you are a beginner, shared hosting might suit you well. Because in the beginning, you are not well aware of how the internet business works so it is better to spend less in the beginning.
How good is VernalWeb's customer support?
The customer support offered by VernalWeb is pretty impressive. It takes no time to help you out. You can contact them as many times as you want. Also, they help you out through hosting services such as migration.
Does VernalWeb offer any coupon code for an extra discount?
You might find coupon codes on the internet for extra discounts. Mainly, you can look for websites that are giving reviews about VernalWeb or videos on youtube doing the same, you might find some discount codes.
Does VernalWeb Offer Any Free Trial? 
No, but you do have the option for a 30-day refund policy. You can use this 30-day period to understand the hosting and reach a decision to keep it or return it.
Does VernalWeb Offer Free Domain Name with Hosting?
Yes, VernalWeb offers a free domain name with some plans, such as shared hosting. Although, while getting a free domain, you do not get many options so it's a small set from which you can choose.
Conclusion – VernalWeb Review
Through this VernalWeb review, we saw that this web hosting platform is Bangladesh-based and has provided its services since 2014 through 9 data centers. The speed and security aspects are pretty good, and customer support will also satisfy you.
The features are pleasing, such as Litespeed, CDN, etc. An extra eye is given to the speed aspect, which could help your website. Speaking of the price point, you can easily find better options that are of lower cost but if you are in need of features, there is nothing better.