Do you have simple hosting needs yet cannot find a hosting service provider that satisfies your hosting needs at a reasonable price? Do you want dedicated servers with security and speed? We could help you find one.
Leveloneservers is a hosting service provider that offers servers at economical prices along with facilities that are sure to impress you. You get multiple server locations here to expect a reasonable speed.
So let us dig deeper into this Leveloneserver review to know more.
Overview Of Leveloneservers
With a good amount of experience in the hosting industry, Leveloneservers has spread its service throughout the globe. Its server locations are set in and around the US, making it more suitable for users residing in the US.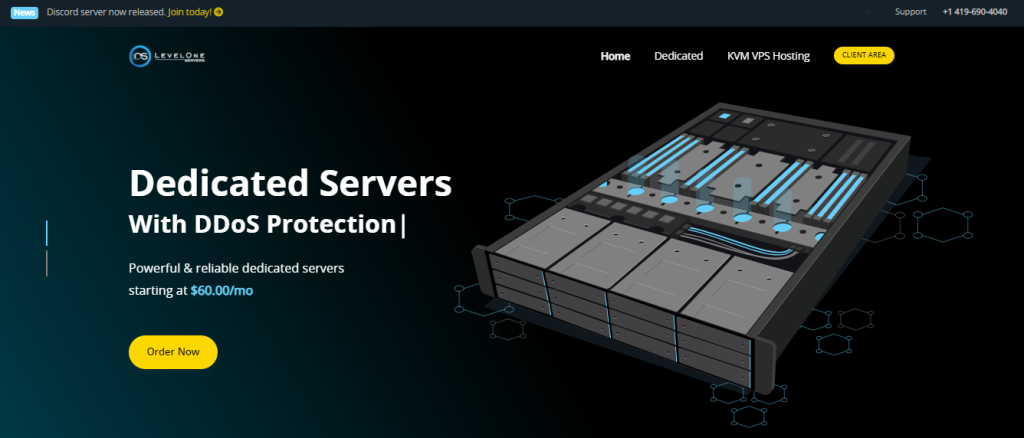 As the name suggests, this hosting platform's primary focus is offering servers worldwide. You must know that servers are pricier than hosting, yet this hosting platform has yet tried to make them fit better in your budget.
Test and Analysis for Leveloneservers
Let us now test two essential aspects of a hosting service provider.
Customer Support
Customer support is one of the critical aspects while buying a hosting service provider. This feature helps you avoid wasting time on the internet and resolve your issues within seconds.
With Leveloneserver, you get the facility of 24/7 customer support through tickets.
Security Analysis
Now let us talk about the security features you might already know the importance of. This hosting platform makes sure that your data is kept safe and secure throughout the hosting and building process through DDoS protection, monitoring, etc.
Leveloneservers Data Centers Location
The data center of Leveloneservers is located in the US.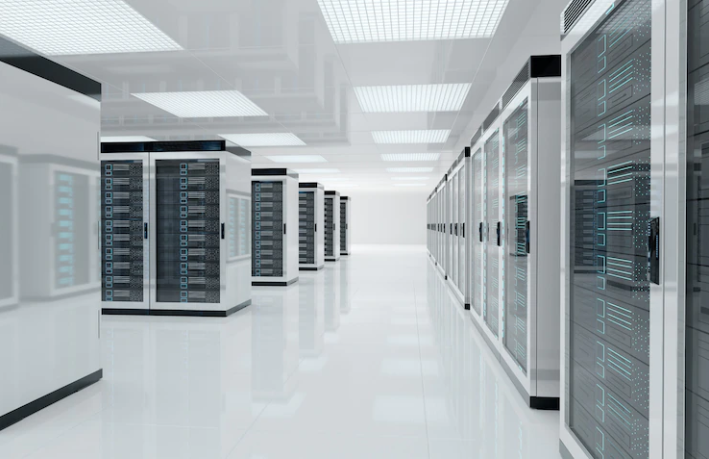 Key Features of Leveloneservers
Now it's time to list out the key features of this platform in this Leveloneservers review.
DDoS Protection
As we mentioned earlier, this hosting platform takes care of the security of your data at all costs. You do not have to worry about losing your data to a third-party or DDoS attack with a hosting platform.
Here you get the facility of DDoS protection with most Leveloneservers plans.
SSD Storage
As an online business owner or someone well-versed in the web hosting and website field, you must know how important speed is. If your websites are not fast enough, your website might as well be ignored by some websites with a lower ranking.
Leveloneservers understand this. Therefore, this hosting platform offers you SSD storage, ensuring that your websites keep running at the fastest rate possible.
Collocation
You might as well know that the closer you are to the data center or the server locations, the better the website will run. Therefore you must choose a server location closest to your customers. How can I choose a server location?
With Leveloneservers, you can choose to select a server location as per your requirements which means your customers will enjoy the best speed.
Types Of Hosting Plans Does Leveloneservers Offer?
Leveloneseevers offers the following services:
Leveloneservers Refund Policy
The refund policy offered by any seller is like a safety net; you could try out the product for yourself yet stay at the risk of losing your money if you do not like it.
The same safety net called refund policy is offered by Leveloneservers for five days. But the refund policy has some T&C applied, so read it thoroughly before purchasing anything from Leveloneservers.
Leveloneservers Pros & Cons
Let us now list the pros and cons of Leveloneservers.
Pros
DDoS protection
Simple plans
Cons
Refund policy not applicable on all plans
No information about data centers
FAQs- Leveloneservers Review
Who owns Leveloneservers?
Does Leveloneservers provide gaming servers?
No, Leveloneservers mainly offers dedicated servers and VPS servers. However, you could ask the customer support team to help you with anything you want to know about their services.
Why should I choose Leveloneservers Hosting?
Does Leveloneservers offer a month-to-month payment option?        
Yes, with Leveloneservers, you have the option to make payments per month. However, buying a plan annually gives you more discounts but before you buy, read through the refund policy.
Conclusion – Leveloneservers Review
Now it's time to conclude this Leveloneservers review and list out the features that we were awed at and those which we didn't appreciate. This hosting platform offers security features such as DDoS protection and SSD storage to keep your websites, and servers fast, which does keep us interested.
Also, the plans have been kept, which is both a pro and a con to this hosting platform. Leveloneservers could include more information about itself and its plans. Minimal information about services could keep the users guessing.