Are security and speed your primary needs while looking for a hosting service provider? But do you want to try the platform out for yourself to entrust it with your money? We could help you here.
Let us now read through this Brixly review to learn more about it.
Brixly is a hosting service provider interested in working per the customer's needs. This hosting platform offers you plenty of features with ist hosting services and an opportunity for trial.
About Brixly
Brixly is a privately owned hosting service provider company based in the UK. This hosting platform manages the hosting infrastructure, hardware, and platform for 275,000+ websites, blogs, and systems.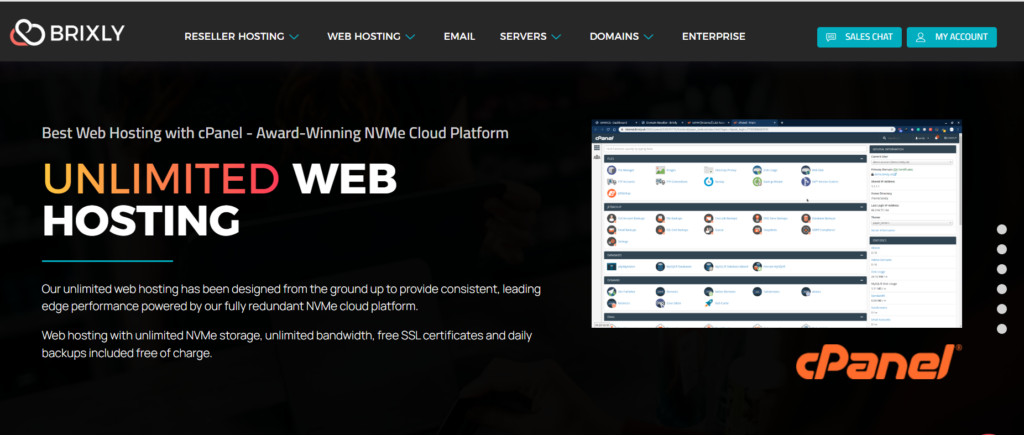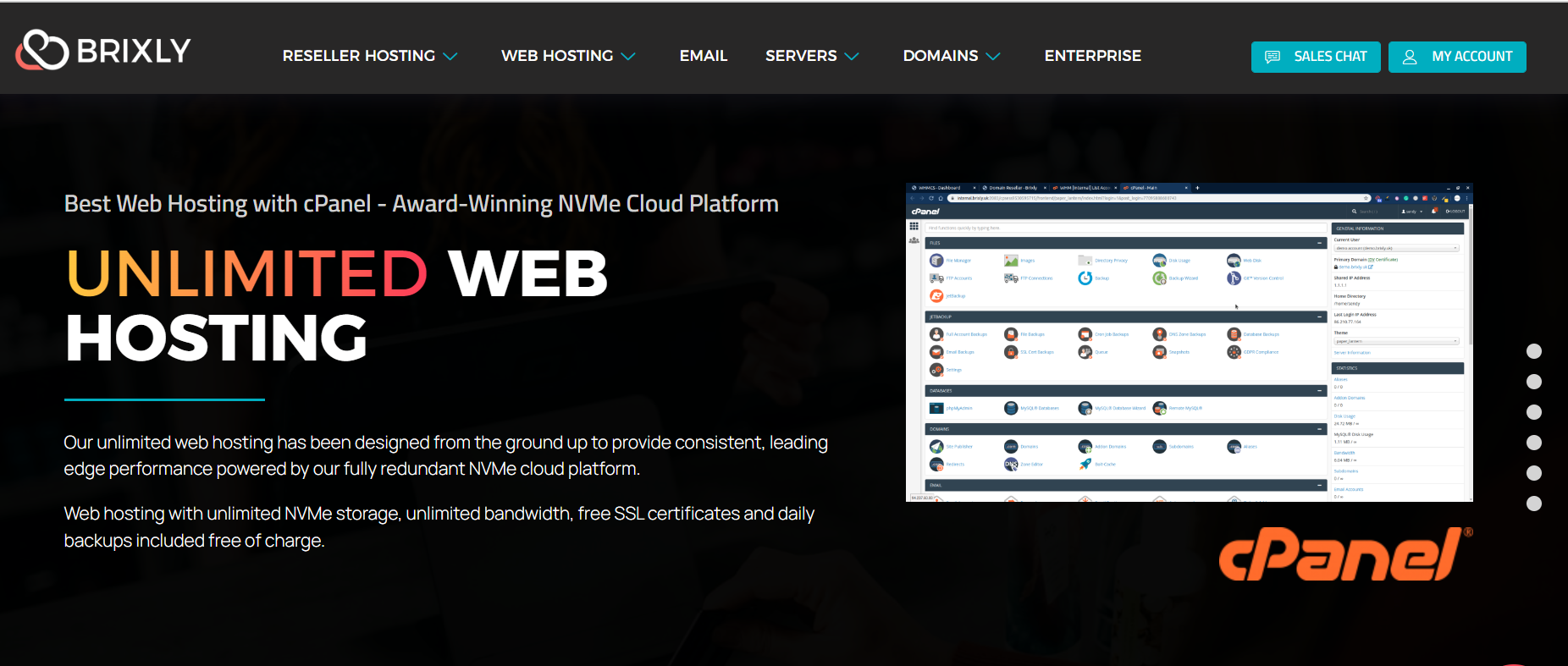 On this hosting platform, you get access to numerous hosting services such as WordPress hosting, cPanel hosting, reseller hosting, servers, domain registration, transfer, and more is on the list.
Test and Analysis
It is now time to test out the services of this platform in this Brixly Review.
User Interface & Ease of Use
The user interface of hosting is the display you offer to work with. The simpler and more efficient it is, the more work you can do quickly. Brixly provides a simple and easily comprehended user interface with your convenience in mind.
Brixly Customer Support
Customer support is as essential as any other feature of a hosting platform. With Brixly, you get the facility of customer support through live chat, tickets, calls, and emails.
However, the calling service is only available on weekdays, but the rest are available 24/7.
Security Analysis
As you may know, security is crucial to consider while entrusting anyone with your data. The security system offered by Brixly consists of hourly backups, SSL certificates, Imunify360, Blacklist Protection by MailChannels, etc. 
Brixly Data Centre
The data centers of Brixly are located in:
Key Features Of Brixly Hosting
Let us now list out the key features of this platform in this Brixly Review.
SitePro Website Builder
If you are picky or have specific needs for your website that only you can understand, why not take control and build on your own? Yes, you can do that now that Brixly offers you the facility of SitePro website builder.
Free SSL Certificates
Having SSL certificates for your websites ensures that your website is safe to make connections with the browsers. Also, it ensures that all your website's connections are encrypted. That is why Brixly offers you free SSL certificates.
LiteSpeed
If you ever looked into making your website faster, you must have come across LiteSpeed. This tool helps you speed up your websites to become blazing fast. Therefore Brixly offers LiteSpeed with ist plans to keep your websites on top.
Brixly Offers What Types Of Web Hosting?
This hosting platform offers the following hosting plans:
Brixly Pros & Cons
Now comes the pros and cons of this web hosting platform in this Brixly Review.       
Pros
Scalability
SitePro
Numerous free services     
One-Click Migration
WordPress Optimised
Multiple PHP Versions
Cons
Not much information about the refund policy
Call service is only available on weekdays. 
FAQs – Brixly Review
Why should you choose Brixly Hosting? 
You could choose Brixly as your hosting service provider since this hosting platform has three data centers, offers numerous free services, uses Litespeed to ensure fast speed, and a lot more to benefit you.
What is the refund policy of iPage ?
Brixly does not say much about a refund policy, but this hosting platform does offer a chance to try. You can take a trial of Brixly's services for $1.07 ( One month ).
Conclusion
Now it's time to conclude this Brixly review and list the features of this hosting platform that might concern you. The bad ones aren't much, but more effort could be put into calling customer support.
However, there are quite a few positive remarks. The availability of three data centers in the UK, US, and Germany is good for connections and speed. Also, you get many free tools, such as SitePro, which will keep you glued to this hosting platform.