Finding the perfect web hosting service provider to host your site may be confusing at times since there are many such companies. This is Fast2Host Nameservers web hosting company that provides excellent services to their clients who want to host their site using various hosting platforms.
Web hostings, cloud hosting, and dedicated server colocation are the services Fast2host offers. For any queries related to domain registration, web hosting can be asked by their customer support team by opening a ticket and submitting it with the necessary details. Read more details regarding the Fast2host nameservers and DNS which are given below.
What are Your Nameservers?
Nameservers are created to connect the URLs with the IP address of the web servers. When a domain is purchased by you from a registrar, you can either choose to use the default nameservers given by the registrar or you can create custom or private nameservers.
How Do I Find My Fast2host Nameservers?
You can find your Fast2host nameservers in the welcome mail you have received after purchasing the domain from Fast2host. Nameservers can also be found in the client portal of Fast2host.
Under the domain section in your dashboard, you can choose the domain name and click on the manage or edit button. Then you will be able to see the nameservers if the nameservers can be seen in the overview section.
Can I Manage My Own DNS?
Yes, you can manage your own DNS. You can use the client portal through which you can add, delete, or update the DNS records if you're a domain-only client.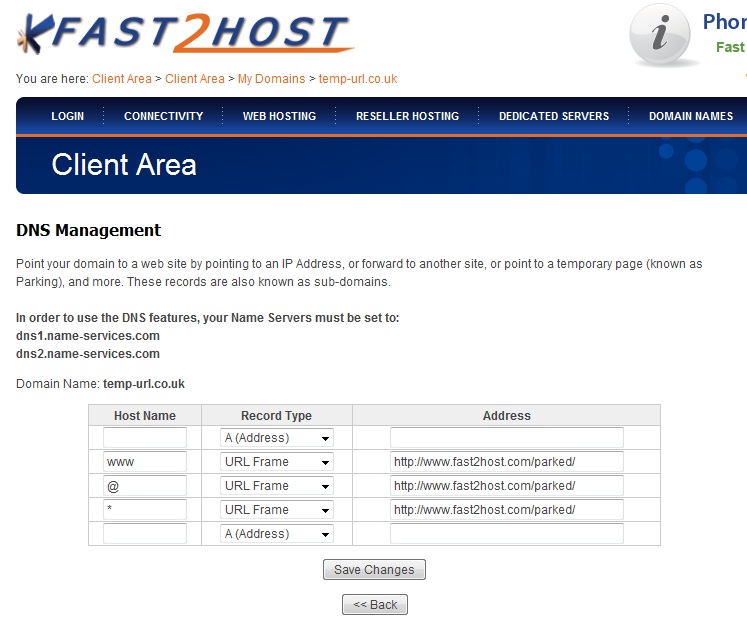 For Windows hosting users, DNS management can be done within the website panel and for Linux hosting users,cPanel can be used to edit, create, and delete the DNS records in the DNS Zone Editor which can be seen under the Domains tab.
How Can I Minimize Downtime When Transferring a Domain to Fast2host?
Check the following guidelines that can help you to minimize downtime while transferring your domain to Fast2host.
You must set up your FTP account to upload your website by taking the information from the welcome mail you received.
After the site is uploaded, cross-check to see if the default page is set up accurately. You must also delete the original index.html file that your site was arranged with.
Creating a temporary URL is a test for your website. You can easily create the temporary URL from within Helm by creating a domain alias. You can always contact the customer support team if you need any guidance with this.
Never ignore setting up your email accounts. If you have an email account, you will never lose any mail when you point the domain to your new account.
Contact your current registrar to change your nameservers to Fast2host nameservers. In the majority of the client portals, you will be able to change the nameservers by yourself.
It will take about 12 to 48 hours for the changes to propagate and once it is done, your domain will respond to web requests at Fast2host.
If Also you want to know about the Adding & Removing Deluxe Hosting Nameservers
How to Manage Your DNS and Add Records in PPA?
First, you must log in to your PPA account. Then Follow the steps said below to manage your DNS and add records in PPA.
Click on the DNS option after login.
Select the domain name to manage your DNS.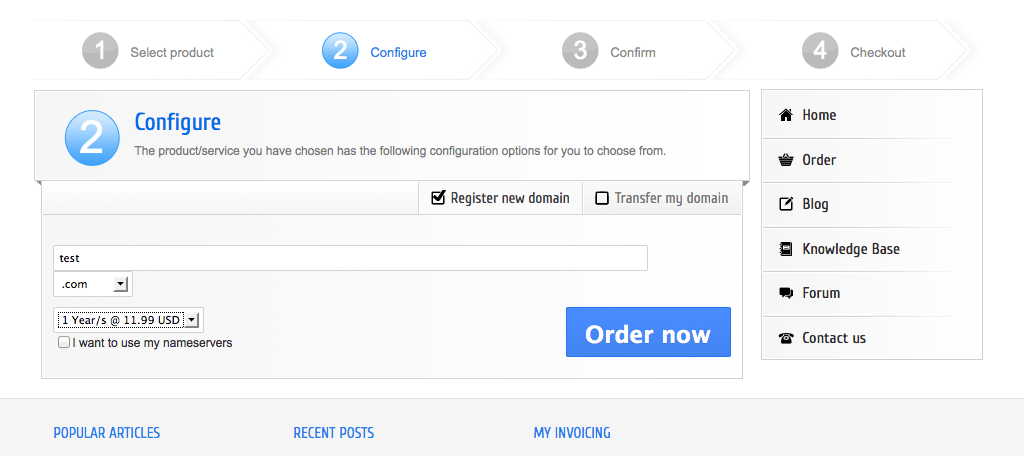 You can edit the general settings here or just click on DNS for advanced options
Now you can add and change the DNS records like A records, CNAME, etc.
What is Each DNS Record Used For?
The DNS records are the mapping system of the domain name you have purchased. Each record of your DNS has different uses which can be seen below.
A record – this record will include an IP address that responds to the request by notifying it where the server for the domain name is. It is used for 32-bit IPv4 addresses.
AAAA – This record functions the same as the A record but is used for a 128-bit IPv46 address.
CNAME – The full form of CNAME is the canonical name that allows one domain to be an alias for another domain. One example is www.xyz.com can display as www.xyz.uk
MX – This is a mail exchange record that is used for pointing emails to the accurate mail server.
PTR – This pointer record is used for the reverse DNS lookups.
NS – Name Servers will connect the URL with IP addresses.
How Long Does It Take For MX Records To Update?
It can take up to 72 hours or less for the new MX record to update.
If Also you want to know about the Fast2Host Login: cPanel Linux Hosting
Conclusion
Fast2host web service provider offers you the best services and products to introduce your business website online and it helps in creating more traffic to your business via the internet.
Visit the website of Fast2host to know more details regarding the hosting plans with various features that will surely suit your requirements.