Finding the perfect web hosting solution that can offer to host for all kinds of CMS platforms while also supporting VPS and dedicated servers can be a challenging task. However, we take up such challenges, and after much research, we've come across a UK-based hosting platform that can meet your end-to-end hosting requirements.
WebHosting UK has been in the industry for over two decades and, over the years, has come up with excellent hosting solutions. In this WebHosting UK Review, we have explored the hosting service provider on multiple parameters to put together a detailed guide on whether you should choose it as your hosting solution or not. So, let's get started!
Overview of WebHosting UK
Established in the year 2001, WebHosting UK has been one of the most promising and popular UK-based hosting services providers for 21 years. They take all kinds of hosting in their purview and come as a one-stop hosting solution with phenomenal security, speed, and performance.

You can also expect excellent support from the hosting solution, and their plans are available at cheap prices. In addition to providing all kinds of hosting services, WebHosting UK is also engaged in domain services, website migration and transfer, and other web services that support the scalable growth of your business website.
Test and Analysis
Testing and analyzing a hosting solution for its interface, support, speed, and security is essential to understanding its performance. Below are our observations of the tests and analyses we performed for WebHosting UK.
User Interface & Ease of Use
The hosting solution comes with a cPanel control panel and WordPress tool kit, which are both easy to understand and use. With these toolkits, you can manage your website operations and function without any hassles. So, when it comes to the user interface and ease of use, it's pretty great in WebHosting UK.
WebHosting UK Customer Support
The customer support at WebHosting UK is phenomenal. They offer 24*7*365 customer support through live chat, telephone calls, and a support ticket system.

Their replies are prompt, and you can have your issues resolved almost instantly.
Security Analysis
The security of a web hosting solution is extremely important to maintain user safety and trust. WebHosting UK offers excellent security with multiple security features, including-
WebHosting UK Data Center Location
All the data centers of WebHosting UK are in the UK itself. The data center locations are-
Core Features of WebHosting UK
The features offered by a web hosting service provider show its efficiency and performance. Here are some of the core features that you get with WebHosting UK.
SSD Storage
The hosting plans come with superfast SSD storage and offer optimal speed and performance for your website, never making the users wait for any data to load.
Excellent Security
The security offered on WebHosting UK is phenomenal, with features like spam experts, firewall protection, free SSL certificates, and email certificates that provide for encryptions in the emails to prevent unauthorised access.
1-Click Installation
Extending the functionalities of your websites is easy with WebHosting UK, as the platform offers simple features for 1-click application installation. You can integrate different applications and CMS like WordPress, Drupal, Magento, etc., into your website and enjoy extended functionalities.
99.99% Uptime Guarantee
The uptime of your website is essential to ensure fast performance without any interruptions. With WebHosting UK, you get a 99.99% uptime guarantee, which means that there will hardly ever be any instance of your website going down. This way, you can ensure continuous services for your clients and customers.
30-days Moneyback Guarantee
WebHosting UK is extremely confident about the quality of its services which is why they also offer their customers leverage of 30-days within which they can cancel their subscription if they're not satisfied. The money will be refunded in such a case without any questions.
Types of Web Hosting WebHosting UK Offers
The list of hosting services available on WebHosting UK is pretty amazing. They have almost all types of web hosting, including-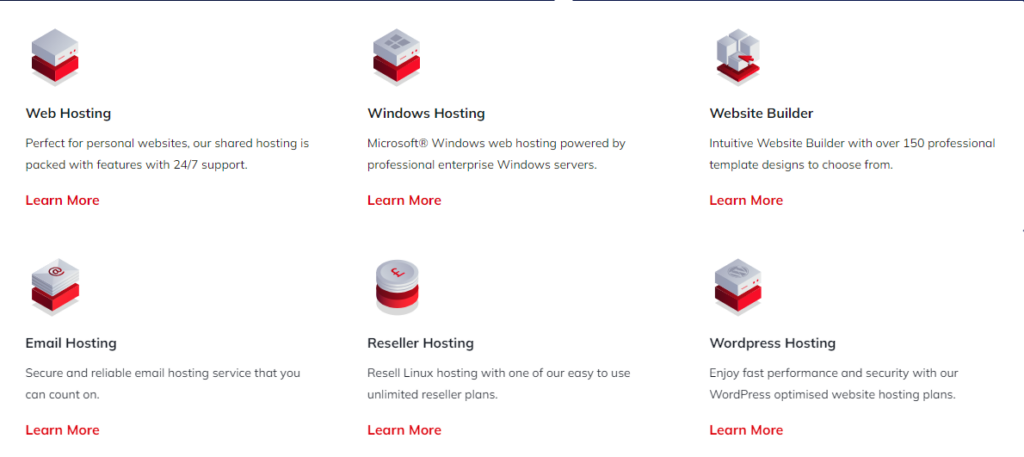 Important Note : Web Hosting prices are updated frequently. So, I request you to verify the pricing by visiting the respective websites.
WebHosting UK Domain
WebHosting UK is great with its hosting services and offers excellent domain services, including domain search, registration, and transfer.
Register a New Domain
You can easily register a domain on WebHosting UK among the 200 domain name extensions available to choose from. The registration can be done cheaply, so money doesn't remain a concern when registering your domain at WebHosting UK. Moreover, you also get WHOIS Privacy Protection with your registered domain.
Transfer a Domain
Suppose the domain services of WebHosting UK are more appealing to you, but you have your domain registered elsewhere. In that case, you can easily get it transferred free of cost using the well-explained guide and process for domain transfer to WebHosting UK. Their support team is always available to help you with the domain transfer.
WebHosting UK Hosting Pros & Cons
When considering any hosting service for purchase, it's essential to look into its benefits and disadvantages. Hereinbelow is an overview of the pros and cons of using WebHosting UK as your hosting service provider.
Pros
SSD storage for faster website speed and performance.
1-click app installation features to offer more ease of use and advanced functionalities.
Excellent security features to safeguard user systems.
99.99% uptime guarantee.
Instant customer support through live chats, calls, and a support ticket system.
30-day money-back guarantee.
Domain services included.
Cons
You need to pay for the SSL certificates. They're not included in the hosting plans.
FAQ – WebHosting UK Review
Conclusion – WebHosting UK Review
That was a thorough and thorough review of WebHosting UK. After the entire review, we can conclude that it's a good hosting service provider with great performance.
The price could seem to be on the higher end, especially due to the additional need to pay for the SSL certificates. Nonetheless, the other features you get with the hosting are worth the value. Overall, you can try it, and who knows, you'd love the hosting you take!