Good hosting services that work fast and secure your content from any malicious activity are hard to find at an affordable price. Wouldn't you feel better if someone guaranteed you better service than other hosting service providers or if you get your money back?
It is hard to believe, but Listed Hosting gives you just that. We know that you are already excited to learn more about it. So why not go through the Listed Hosting review?
About Listed Hosting
So, as we said earlier about the money-back guarantee, let us repeat it. Because yes, you read it right!
Listed Hosting guarantees to give your money back if you find that your websites run quicker on other hosting than their cloud SSD.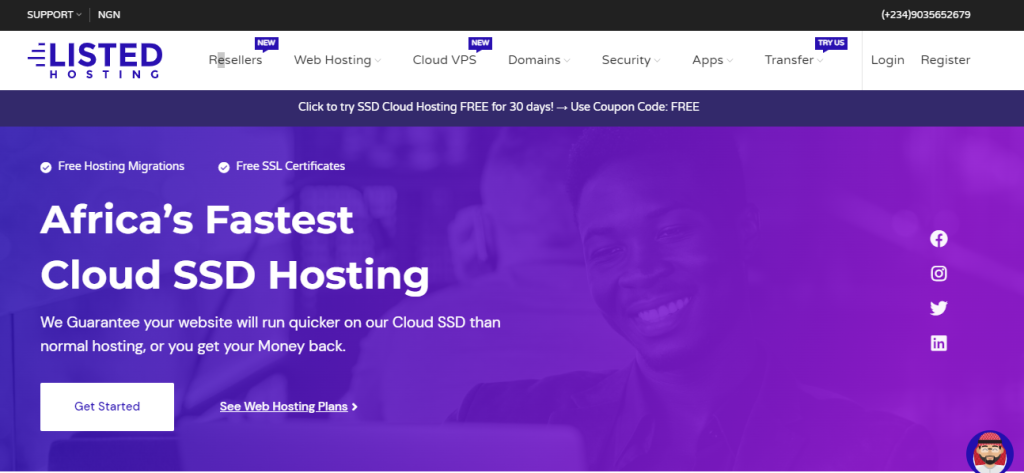 ListedHosing is Africa's fastest cloud hosting service provider. It is super easy to use, highly reliable, and has next to perfect uptime plus; you get a 24/7 expert customer support system. They have a global network and are happy to welcome you into their family.
Key Features of Listed Hosting
Let us now take a quick read of the key features of Africa's fastest cloud hosting provider, Listed Hosting.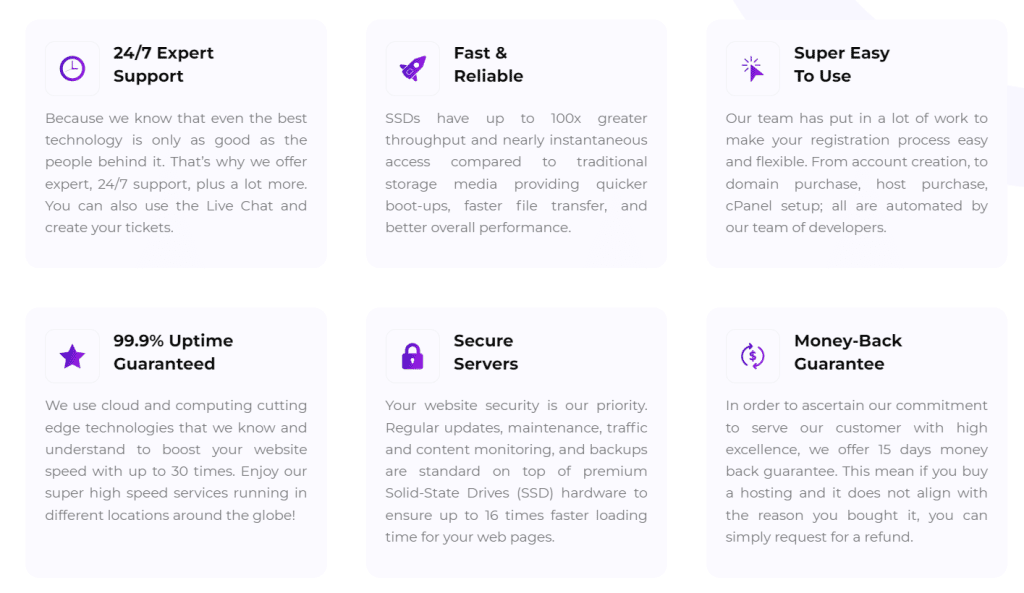 24/7 Customer Support
Listed Hosting provides you with 24 hours of expert customer support. So you know that you can get your issues resolved with a person who is an expert on that matter.
99.9% Uptime
Your business and number of customers grow every minute. So why take the risk of downtime? Therefore, Listed Hosting gives a 99.9% uptime for your websites.
Fast and Reliable
Since SSDs have up to 100x greater throughput, they are fast as light. They are pretty quick and take care of your content in that process.
Money-Back Guarantee
We have already discussed one type of money-back guarantee that Listed Hosting provides. Let us now look at another. It offers a 15-day money-back guarantee if you find that its plan does not suit your needs.
Easy to Use
Listed Hosting has put a great effort into making your experience with them more accessible. So you get an easy-to-use user interface to create and manage your websites.
Listed Hosting Data Centers Location
Listed Hosting is Africa's fastest hosting service provider, so it has a good data centre functioning there. It has a total of four data centres spread across the globe.
The locations of these data centers are Mumbai(India), London(England), Toronto(Canada), and New York(USA).
Types of Hosting Services Listed Hosting Provides
Listed Hosting provides a number of hosting services. These include Cloud SSD Hosting, Reseller Hosting, and Cloud VPS.
These hosting categories have multiple hosting plans under them, which can be bought monthly or yearly. Buying it on a monthly basis in the initial stages is recommended as you might need some time to understand it and make a decision.
Listed Hosting Refund Policy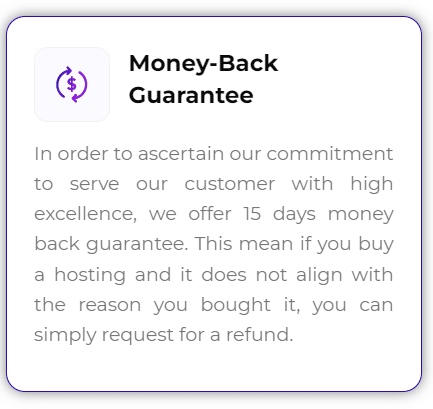 Listed Hosting has a 15-day refund policy. If you buy a plan from them, use it for a few days and realize it does not align with what you require, you can always ask for a refund within 15 days of purchase.
Why Should You Choose Listed Hosting?
To that question, we would answer with a few simple things-
For such reasons, it is evident that they are worth a try. So try out their affordable, reliable, and fast plans.
Conclusion: Listed Hosting Review
Listed Hosting, as it claims, is the fastest hosting service provider in Africa. It has plans that are pretty affordable and reliable. Through the process of testing and analyzing it for this Listed Hosting review, we found it pretty easy to use.
An easy-to-use interface is a plus point to any hosting service provider, isn't it? You get to try things out on your own, and it's fun and financially suitable for your business, so why not try it out?