Every business looks for a reliable hosting solution that can host their business websites on fast and high-performing hosting servers and networks.
While looking for one such solution, we came across D9 Hosting, and as we explored the platform, we couldn't keep ourselves from sharing a detailed D9 Hosting Review with you.
So, here is a detailed review for you to check if this is the hosting solution for you or not.
About D9 Hosting
Founded in 2007, D9 Hosting has been in the industry for over a decade. In all these years, it has created a significant name for itself in the hosting industry with excellent features and functionalities of all its web hosting solutions.
D9 Hosting works with the aim to provide reliable hosting solutions to all its customers, which is why you can see it engaged in all kinds of hosting, and all its hosting plans are highly affordable while being full of important features and functionalities.
Test and Analysis
We performed multiple tests on D9 Hosting to assess its efficacy and herein below are the results of our tests and analyses.
User Interface & Ease of Use
The user interface of D9 Web Hosting is pretty simple and easy to use with a fast and easily understandable cPanel control panel.
In addition to a friendly control panel, the hosting comes with quick website building tools as well as WordPress tools to further enhance the usability of the hosting on your website.
D9 Hosting Customer Support
Customer support is available through live chat and support tickets. The technicians and experts are available 24/7 to offer support to the customers through live chats and support tickets. However, their responses are not very instantaneous, and you may have to wait for replies.

Besides the direct ways of contacting support, you can also seek answers to your queries and doubts in the knowledge base or video tutorials.
Security Analysis
The security is pretty tight, with multiple security features available with the hosting free of cost. You get free SSL certificates with the hosting and free malware scans and removal. Besides that, the hosting also provides firewall and CDN protection to further strengthen your website's security.
Key Features of D9 Hosting
Let us now have a look at the most prominent features that make D9 Hosting such a desirable web hosting solution.
99.9% Uptime Guarantee
D9 Hosting comes with a 99.9% uptime guarantee which is backed by its four-tier data centers located in three different countries around the world. With such support, you can be assured that your servers will never go down, and you'll enjoy consistent services.
High-Speed Servers
You want your servers to be lightning-fast to offer the users a great and positive experience. We ensure the same by having LitespeedAPI and CloudLinux support for your website, which runs servers at blazing fast speed.
WordPress Support
WordPress is one of the easiest CMS and most popular for building websites quickly and easily with the WordPress website builder. The same support is available on D9 Hosting and all the WordPress website-building tools, making it easier to create your website from scratch.
A Set of Freebies
Regarding affordability, D9Hosting is amazing with a fantastic set of freebies like free SSL certificates, free malware scanning, free website building tools, and free technical support.
All these freebies are great for enhancing the functionalities of your website while preventing a big hole in your pocket.
What types of web hosting are offered by D9 Hosting?
D9 Hosting offer multiple types of web hosting to meet the specific needs of the users. Some of the hosting types available are-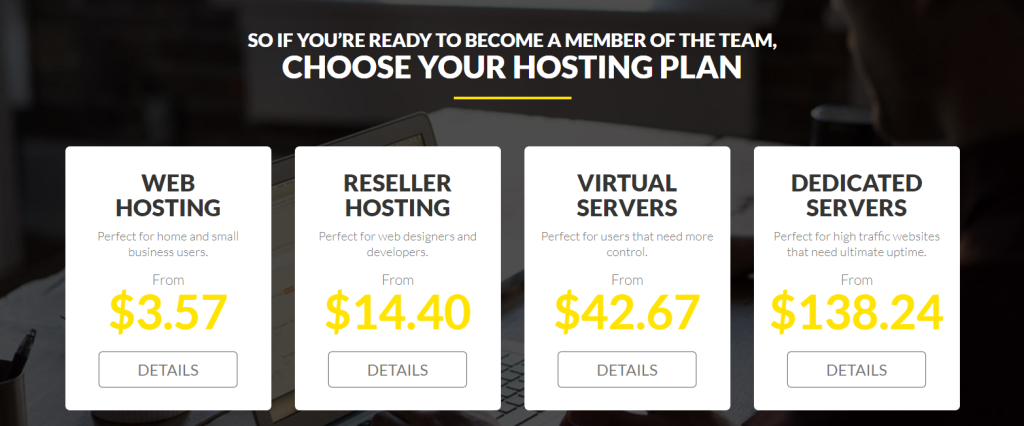 D9 Hosting Domain
Besides hosting, you can also get domain services on D9 Hosting. Herein below are the details of the domain services available on the hosting solution.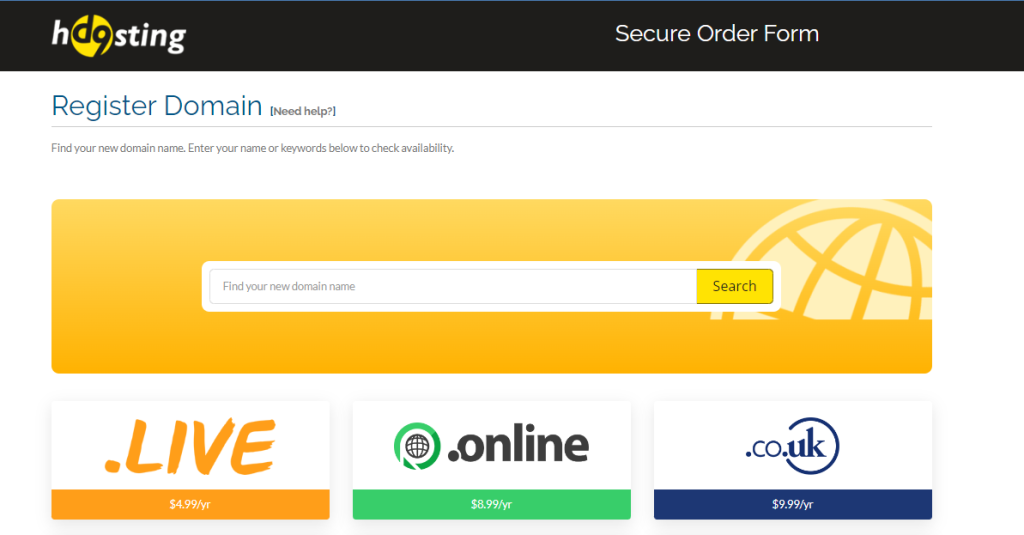 Domain Registration
You can easily register a domain by checking your domain availability in the domain checker and then purchasing it at nominal pricing.
Domain Transfer
You can even transfer your domain at the same price as initial domain registration by filling out a simple form for domain transfer. Once you fill out the form, the team initiates the process, and your domain gets transferred in no time at all.
D9 Hosting Pros & Cons
For any purchase, you must weigh its pros and cons. Here is the comparison for D9 Hosting.
Pros
High-speed servers with SSD storage.
An excellent set of important tools in the form of a freebie.
Support for multiple types of hosting.
Domain Registration service is also available.
Money-back guarantee of 30 days.
Cons
While they boast of 24/7 support, the support is not very responsive, and you'd have to wait for answers to your queries.
FAQs – D9 Hosting Review
Is D9 Hosting good?
Yes, D9 Hosting has excellent features and functionalities that are ideal for a good hosting service. The hosting is reliable and secure and is definitely worth a try.
What is the refund policy of D9 Hosting?
D9 Hosting comes with a 30-day money-back guarantee. Besides that, they are not liable to refund any money in any circumstance whatsoever.
Does D9 Hosting offer website migration?
Yes, you can migrate your website from one domain to another or from other hosting to D9 Hosting free of cost with the free website migration services of D9 Hosting.
Does D9 Hosting offer a free domain name?
Unfortunately, D9 does not include a domain name in the list of its freebies. So, you don't get a free domain name. Nonetheless, you can purchase domains at very nominal and affordable prices at D9 Hosting.
How to transfer a domain?
The hosting provides a domain transfer form that is quick and easy to fill up. Once you correctly submit the form after filling up the relevant fields, you will have domain transfer initiated, and your domain will get transferred in no time.
Why choose D9 Hosting?
D9 Hosting is an affordable and reliable hosting solution with more freebies than you can imagine. The hosting is secure with great security features and a wonderful knowledge base to refer to for queries and questions.
With that, almost every facility available in the hosting gives you every reason to choose it.
Conclusion – D9 Hosting Review
So, that was all about D9 Hosting. Throughout the D9 Hosting Review, we can see that the hosting offers multiple things for free and has reliable features that are highly affordable.
Overall, besides the customer support that doesn't seem to respond as instantly as the platform claims, all other features are favorable.
In conclusion, we can say that D9 Hosting is an excellent hosting solution that your business must try out, even if for a basic website with a basic hosting plan.