AtresHost Review: As websites become the need of the hour in today's digital era, finding the right hosting solution is also imperative.
The task is easy if you're looking for a solution to host a personal or business website. However, if you're planning to enter the hosting industry and serve your clients with a great hosting solution, you must look for reseller hosting packages.
Though, with the swarm of hostings offering such great packages, how would you know the one that works for you? Well, one that we can suggest is AtresHost.
Atreshost is a hosting platform offering various reseller hosting services under one roof.
Let's explore it further in today's AtresHost Review.
About AtresHost
AtresHost is a reseller-oriented hosting solution company that was founded in the year 2018. This Spanish-based company offers a wide variety of reseller hosting services, including reseller hosting, master reseller hosting, alpha reseller hosting, and much more.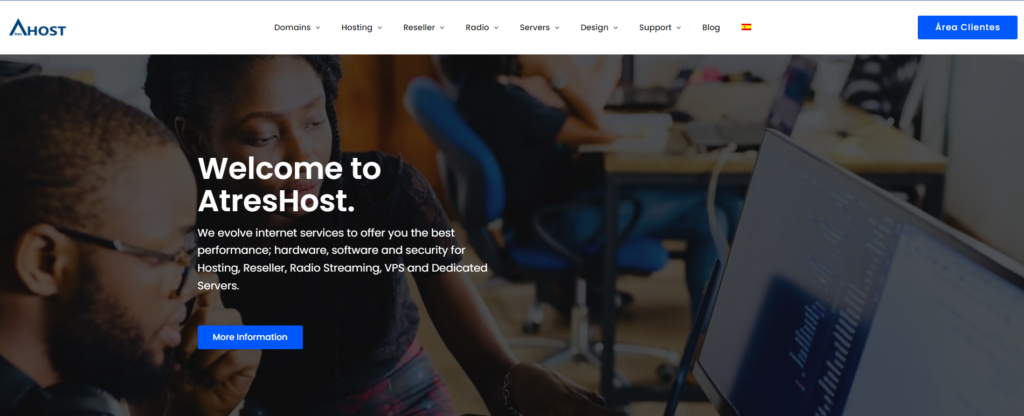 Other than this, several additional solutions like radio streaming, domain, and VPS servers exist. Presently Atrehost is proud to host 4500+ domains with a family of 1300+ happy customers.
The company not only visions but also works diligently and transparently, offering the utmost core strength & teamwork to their clients.
Key Features of AtresHost
When talking about features, Atreshost puts all its efforts into bringing out the best features for you. Following are some of the top-notch features an Atrehost user will get.
99.9% Uptime guarantee
One of the common grounds for losing potential customers is having a poor website with so many downtimes. Atreshost guarantees up to 99.9% uptime services on all plans.
Security
Another very important aspect of good web hosting is security. At Atreshost, you get full-stack services on DDoS attacks and firewalls to protect your website against malware and malicious attacks.
Technology that works like a Pro!
Atreshost tends to offer the top level of technology backup to their clients when it comes to technology. Here, you will get 100% NVMe SSD Drives, Cache plugins, Cloud Linux OS, and more to discover.
Support
Atreshost values your queries. Therefore, they have designed a special team of world-class technicians to resolve your queries with the best possible solutions.
The technicians are active 24/7/365 at your services. You can easily contact them with the most affordable communication methods like Tickets, Chat, WhatsApp, and Email.
Prices and Plans
One of the top-notch reasons to rely on Atreshost is the cost-effective plans and pricing offered by the company. The hosting plans are divided into three standards, i.e., Basic, Unlimited, and Advanced. Here's a quick view of the features you get in each plan.
The advanced plan also comes with a free domain for a year.
Additionally, if you're unsatisfied with the services, you can request a refund within 30 days of purchase.
Types of Hosting and Services Offered by AtresHost
Atreshost is an amalgamation of top-notch web hosting services. From registering a domain to hosting and reselling, Atreshost offers one on one solutions in one place. So, now let's know some of the major services offered by the company.
Other than this, there are some additional services to enhance your website performance–
What makes AtresHost fast?
Atreshost endeavours several reasons to prove that Atreshost is fast and reliable.
How Does AtresHost Stand Against the Competition?
Atreshost believes in simply overwhelming its clients with satisfactory outcomes and services. It offers reliable services that are affordable and of good quality.
Furthermore, they provide top-notch technology, utmost protection, and appropriate solution in one place, which makes them stand out from the competition.
Conclusion – AtresHost Review
Ending this AtresHost Review, we conclude that Atreshost is a top-notch platform providing all solutions under one package. You get the promise of speed, security, and reliability, all on one platform, along with advanced hosting features and functionalities with constant support. The best part is all of this comes at affordable costs.
Given all these benefits, Atreshost can be a fruitful purchase, especially if you are considering starting blogging or starting a new start-up business.