Security of your data is essential as it keeps your data safe and helps it grow your online presence. Finding a hosting service provider that prioritizes your data's protection can be challenging, but it's not impossible.
DreamHost is a hosting service provider that thinks of your data's security as one of its topmost concerns and takes practical steps to do so. Here you get hosting services such as shared hosting, VPS hosting, WordPress hosting, etc.
The list is long, so let us get into this DreamHost review to know more.
About DreamHost
DreamHost is a US-based hosting service provider that has been around for a long time. This hosting platform has multiple data centers that offer you the best connectivity at all times.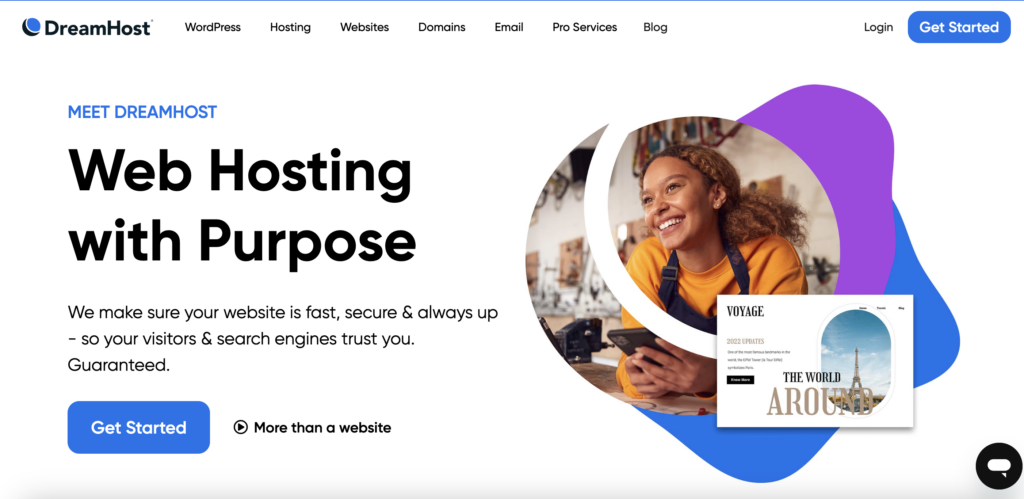 With DreamHost, you get hosting services such as WordPress hosting, shared hosting, VPS hosting, cloud hosting, etc. Also, you get numerous other services such as domain and email hosting services.
Speed Test and Analysis for DreamHost
We will now test the quality of services offered by DreamHost.
User Interface & Ease of Use
To use the hosting platform, you must be well-versed with its user interface. Also, the hosting platform must take measures to make it easy to use.
With DreamHost, you can use DreamHost's control panel, which has been optimized to work with its hosting plans.
DreamHost Customer Support
Good customer support should be one of your concerns, as this is what saves your time and all the frustration while resolving an issue.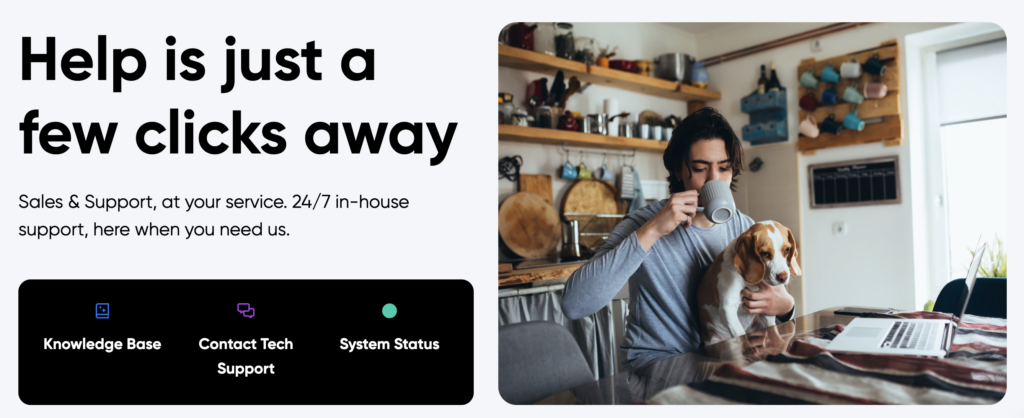 With DreamHost, you can access customer support through live chat and emails. However, all the services are not available 24/7.
Security Analysis
We must look into the security features offered by DreamHost as it is one of the crucial aspects of hosting. With DreamHost, you get security features such as free privacy protection, free SSL certificates, regular backups, etc.
DreamHost Data Centers Location
The data centers of DreamHost are located in:
Plans for DreamHost Hosting
DreamHost offers the following hosting plans:
Key Features of DreamHost Hosting
Let us now list the key features of this platform in this DreamHost review.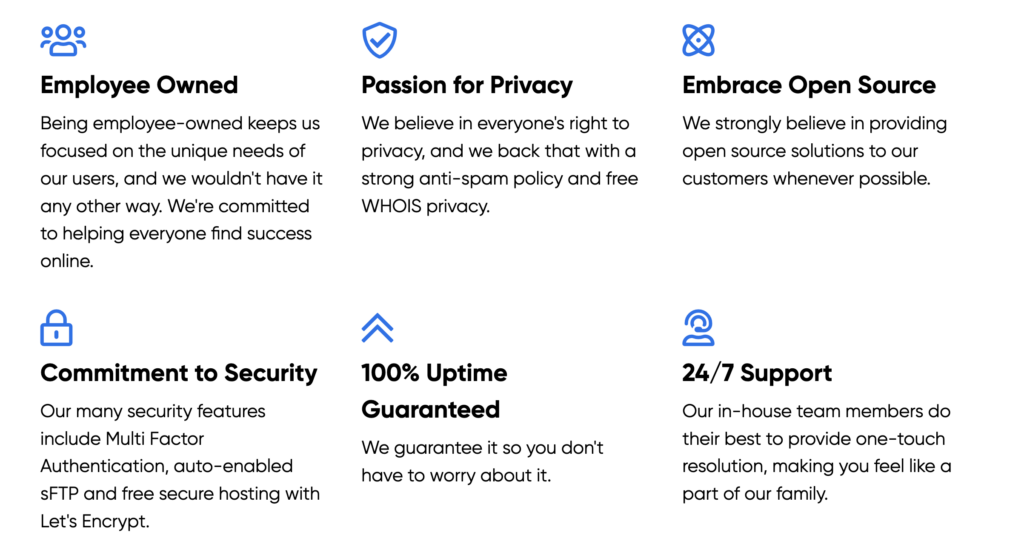 WP Website Builder
With DreamHost by your side, you get a website built by yourself with all the features that you require. How? DreamHost provides a WP website builder with hosting plans to help you create just the website you want.
Unlimited Traffic
One of the primary goals you have while growing online is increasing traffic. But what is the joy if an increase in traffic brings you extra charges? That is why with DreamHost, you get unlimited traffic features.
SSD Storage
You must also look into the speed factor to keep your website on top. The faster your website runs, the more it is favored by the users and the search engine. To do so, DreamHost offers you SSD storage, which will ensure your website's data fetching speed.
1-Click Installer
DreamHost makes your hosting experience even more accessible by offering you tools such as a 1-click installer so that you install multiple applications in a click and host your website with minimal effort.
Daily Backups
Losing your data could be a significant loss in your business, and you do not want to see that happen. Therefore, DreamHost offers daily backups so that your website keeps growing and not even one day's work is lost.
DreamHost Domains
DreamHost offers both domain name registration and transfer at affordable prices, and let us look at how.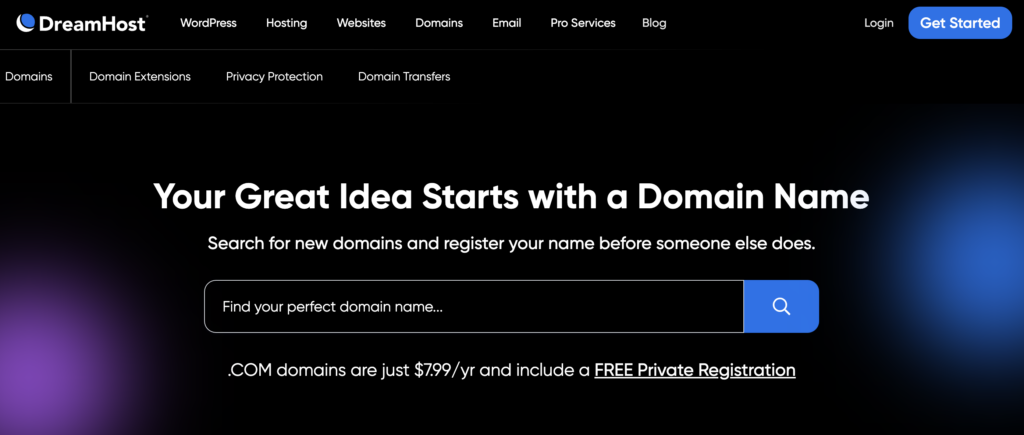 Domain Registration
With DreamHost, you can stay assured of your domain name safely being registered as this hosting platform is a certified domain name registrar. Here you get affordable domain names to buy and also a free domain name registration.
Domain Transfer
To get your existing domain name transferred to DreamHost, you do not have to put in a lot of effort; just ask the support team for help, and they will assist you throughout the domain name transfer process.
DreamHost Refund Policy
DreamHost offers the most fantastic refund policy. On this hosting platform, you get a 97-day refund policy.
This means you can test the services DreamHost offers for over three months and then decide to keep it or get a refund. But it has a T&C applied, so look into it before making a purchase.
DreamHost Pros & Cons
We must now consider the pros and cons of this hosting platform.
Pros
Free and unlimited features
97-day refund policy
WordPress optimized
Cons
A small range of data centers
FAQs – Dreamhost Review
Does DreamHost Offer a Money-Back Guarantee?
Yes, DreamHost offers one of the lengthiest refund policies. Here you get to use your hosting services for 97 days and then decide if you want to keep it or not.
Who should go for DreamHost?
Anyone can go to DreamHost, but it would be most helpful for users working with WordPress websites because this hosting platform is entirely optimized for WordPress websites.
Is DreamHost Good for Beginners?
Yes, on this hosting platform, you have shared and managed hosting services that will help you through the initial and later days of hosting, whether you have the skills and the required time or don't.
What is the Starting Price of DreamHost Plans?
The prices of DreamHost hosting services are pretty budget-friendly, and the hosting plans start at about $1.99 a month.
Conclusion – Dreamhost Review
Now we will conclude this DreamHost review and look back at its services which might affect your hosting experience. This hosting platform does not have a wide range of data centers which might get bothersome.
However, the other features of this hosting platform, such as unlimited traffic, bandwidth, storage, etc., are impressive. Also, you can work with your WordPress websites here with complete ease.