Are you paying for different website services at multiple places and get confused often because of that? Are you looking for a hosting service provider that could offer you the facility to build, develop, deploy and host your websites all in one place? We will help you find one such hosting service provider.
The megaBit is a web hosting provider that will help you do all your website-related tasks in one place. Whether you want to build a website, register a domain, host your website, or anything else, you can do that with MegaBit hosting.
Let us go through this MegaBit review to help you understand more about it.
MegaBit Overview
MegaBit is an African-based hosting service provider that was founded in 2018. It is not so old in the hosting industry but is pretty good at its job. This hosting platform has several server locations that help with faster connectivity.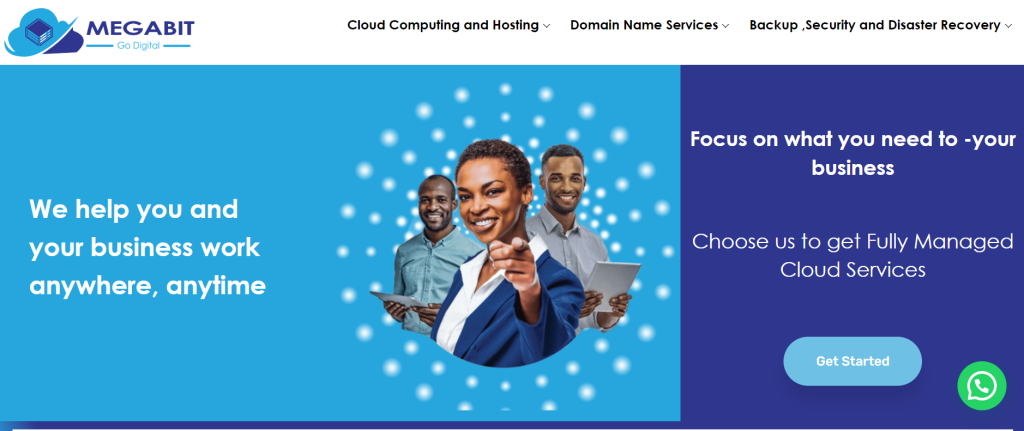 It provides most of the services required to build and run a successful website. The services offered by this hosting platform include web hosting, WordPress hosting, domain-related services, website building, etc.
MegaBit Data Center Location
MegaBit has one data centre located in its birthplace, Africa. But it has several server locations:
Key Features of MegaBit
Let us now take a look at the key features of MegaBit.
Website Builder
With MegaBit, you get the facility to build a website as per your wants and needs. Here, you get access to numerous tools that will help you develop your custom-made website, such as WordPress, Magento, Joomla, etc.
Instant Setup
As soon as you buy a plan from MegaBit, it instantly starts working on your account, not to waste any time, and it does not. It sets up your account as soon as you complete the payment process.
Global CDN
With MegaBit hosting, you will experience a blazing-fast speed due to its multiple server locations and, most importantly, due to the availability of global CDN. This forms closer connectivity which boosts the speed of your website.
WordPress Staging
It is a great way to see if the tools and functions work precisely how you want them to. You get the facility to do the same as MegaBit helps you stage your WordPress site and test it.
Types of Web Hosting MegaBit offers
Some of the hosting plans that MegaBit offers are:
Important Note: Web Hosting prices are updated frequently. So, I request you to verify the pricing by visiting the respective websites.
MegaBit Domain
Your website's domain name must say something about your business. Most important of all, it must be legally registered. Do not worry; MegaBit helps you get through the domain registration process.
Also, if you buy a premium or business plan from MegaBit, you get to register a free domain name. This hosting platform helps you through the process of domain registration with beneficial tips.
Extra Services Offered By MegaBit
The services offered by MegaBit include:
What Makes MegaBit Different from Other Hosting
We could easily count a few reasons why MegaBit is different from other hostings. It is an all-in-one place where you can perform most of your website's tasks and not pay any extra.
It has multiple server locations worldwide with CDN availability, which ensures a blazing-fast speed.
FAQs – MegaBit Review
Does MegaBit Provide Free Domains?
Yes, MegaBit provides free domains, but it depends on the plans that you buy. For instance, this hosting platform offers you a free domain name if you buy a business or premium hosting plan.
Is MegaBit really good?
Yes, we have run multiple tests on MegaBit to conclude that the service and quality are pretty pleasing and worth the money.
Does MegaBit provide a cloud server?
Yes, the cloud server is one of the services offered by MegaBit. These are of good quality and run pretty fast.
Conclusion
Considering all that we have mentioned above, we can surely vouch for MegaBit and its incredible experience on our websites. You will love the website builder and Email that is highly beginner-friendly and has everything you need to get started.
However, we must say that the hosting plans were a little costlier than expected, but the services provided at those prices are phenomenal. You get to do all your website tasks in one place without confusion or frustration.