With the increasing costs of web hosting and some companies holding a monopoly in the market, Jongly offers fresh hope to the people wanting to make their websites without burning a hole in their pocket.
Stay with us as we explore and review various aspects of Jongly in this Jongly review.
About Jongly
A Dhaka-based Bangladeshi Web Hosting Service, Jongly has servers around the globe and offers web-hosting services at low rates.
It has various hosting plans and offers free SSL certificates to your website for improved security and ranking. Its wide range of hosting plans supports Linux, Plesk, DirectAdmin, Python, Node.js, and Ruby. 
Test And Analysis
It is important to test Jongly's performance in different aspects of web hosting, and here are our results.
User Interface And Ease Of Use
A unique feature of Jongly is the included access to cPanel Control, a program many web providers have ditched since its recent price.
cPanel Control is an easy-to-use web control panel that lets you manage every aspect of your website, databases and emails in any browser. cPanel offers a Graphic UIX that lets you manage your Linux-based server.
Jongly also offers an integrated Softaculous One-click installer, a fast auto installer that allows you to install any of its 381 scripts in one step, so users don't have to go through individual script installers.
For users switching web hosters, Jongly offers free website migration with free transfer of their website content, database, email and other scripts. Thus, in terms of the user interface, Jongly Web Hoster is easy-to-use and convenient for the end user.
Jongly Customer Support
Jongly does not provide many self-support resources on its website, although there is a blog section. This section mainly contains promotional content, and most articles are written in their native language(Bangla).
Although you can get basic information from their website, it is advisable to use their customer support services.
For its customers, Jongly has provided 24/7 customer support which you can contact by phone, email or telephone. If you have difficulty contacting customer support, Jongly offers live chat support for a speedy solution to your issues.
Major Features Of Jongly
Jongly offers an impressive range of features considering the low rates. It has 36 different plans with 5 Linux, 21 Plesk, and other plans, including DirectAdmin and some advanced web hosting plans offering Python, Node.js and Ruby support.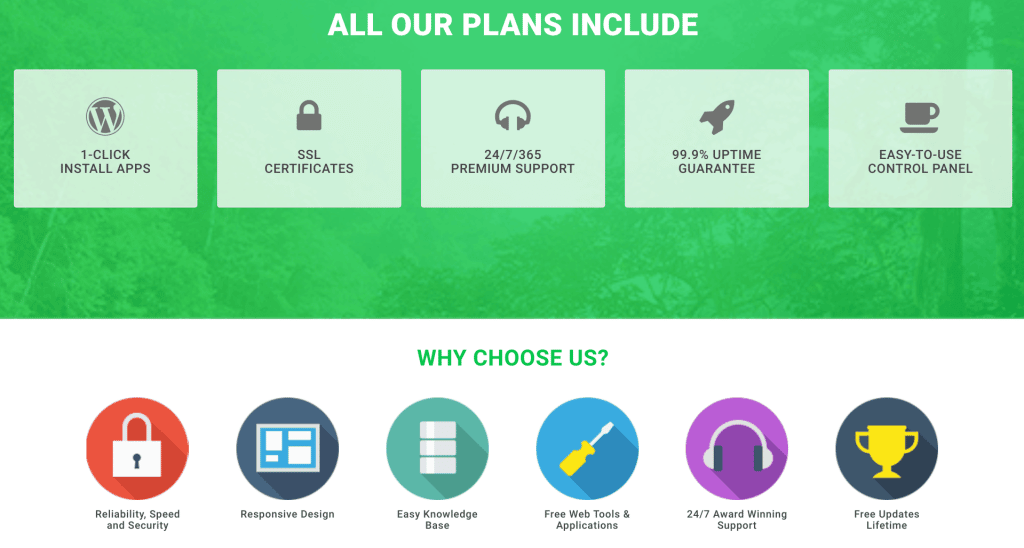 To give you an idea about the features of its plan, here is the list of features provided with its Linux plans:
Websites hosted on Jongly web servers sit on SSD storage which offers speeds up to 20 times faster than mechanical storage and loads faster than HDD-based websites.
Its drivers are configured with the RAID 10 configuration, which protects data against disk failures and other related problems.
Types Of Web Hosting Jongly Offers
Jongly has gained popularity due to the affordability of its plans, and its shared hosting plans are impressively cheap. Interested users can take their annual plans and pay in US Dollars or Bangladeshi Taka through online payment or credit card.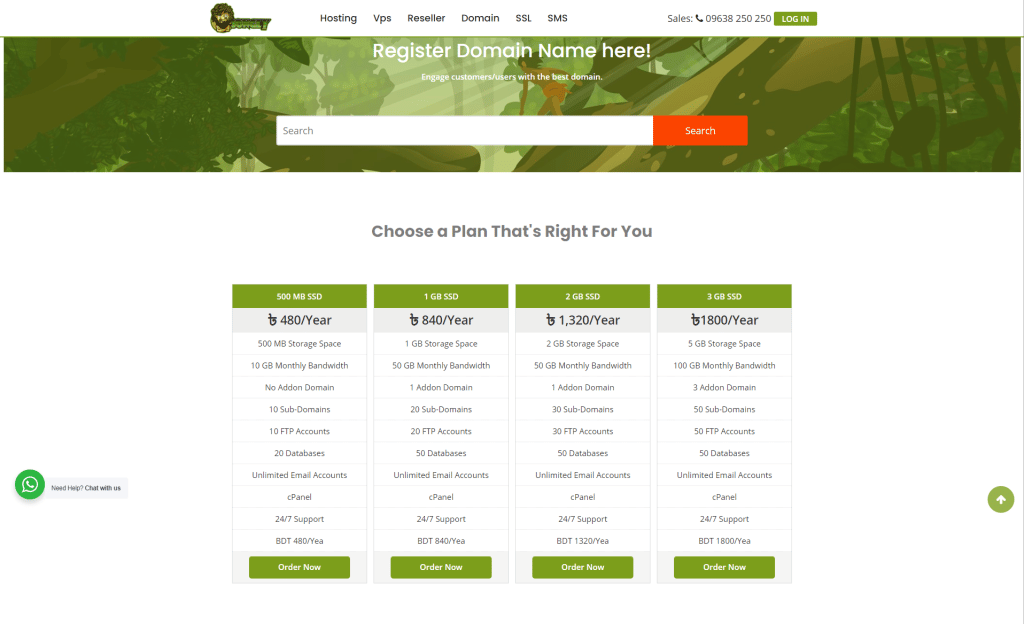 Due to Jongly's aim to provide cheap web hosting, shared web hosting is the only affordable option. It has several plans like PNR, Windows, WP, and the basic shared hosting option.
These options have the same foundation but differ in additional features. Jongly does not offer dedicated hosting, which provides better load speeds and stability, maybe because it comes at a higher price.
Jongly Hosting Pros And Cons
Here is a list of pros and cons of Jongly Hosting.
Pros
Affordable price
99.9% uptime guarantee
Excellent customer support with 24/7 live text support.
Cons
No dedicated hosting
Few server centres around the globe
FAQ's – Jongly Review
Does Jongly Hosting offer lifetime free SSL?
Yes, Jongly Hosting offers free SSL certificates with its hosting plans.
What extra services does Jongly Hosting Provide?
Jongly Hosting offers free website migration, CloudLinux OS, SSD storage in its servers and much more.
Does Jongly Hosting offer a free trial?
No, Jongly Hosting does not currently provide a free service trial.
What payment methods does Jongly Hosting accept?
Jongly Hosting accepts online payment and international credit cards.
Why choose Jungly premium plans?
Jongly Hosting does not offer free plans, and its premium plans are cheaper than most web hosting companies.
Final Verdict – Jongly Review
Jongly web hosting is an excellent service that offers its services at dirt-cheap rates. It is a Bangladesh-based company with servers in the USA and offers features that make your job easier than before.
The number of features and its excellent customer support makes Jongly an attractive choice for most users. However, there is no support for VPS or any dedicated servers and no short-time billing, which may change your mind about this company.
Overall, Jongly web hoster has an easy-to-use interface and offers convenience at a price like no other.