FatCow Review : Are you overwhelmed with all these Hosting Plans and want a simple, one-size-fits-all solution? We might have an answer.
We came across a site called FatCow, which provides solutions for business and personal uses. They have an excellent support team and a great interface to look at or work with.
Let's discuss various aspects of this hosting and FatCow Review it without further ado.
About FatCow
FatCow has been serving its users since 1998. They provide hosting services for personal and business use.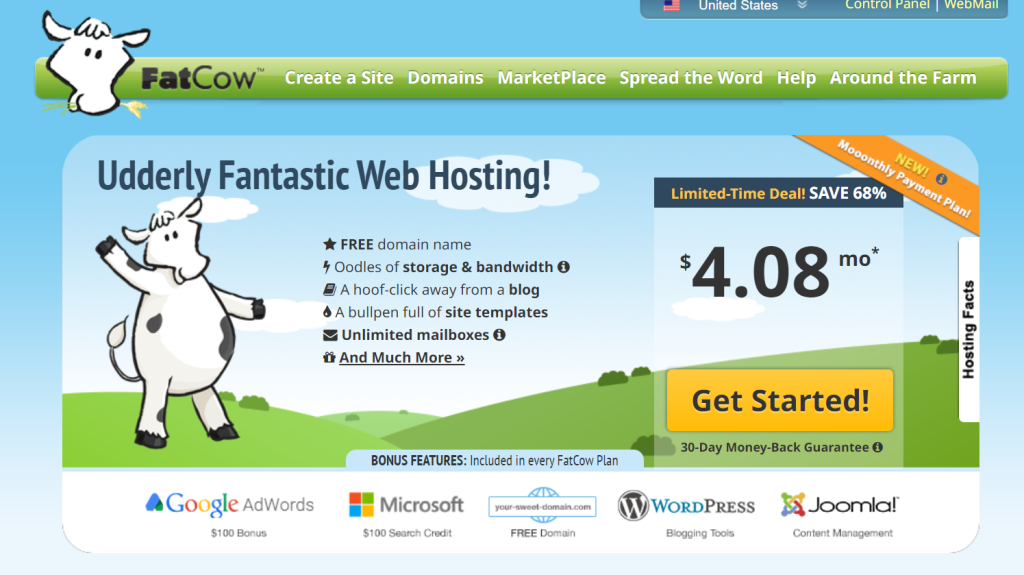 The goal was to make Web Hosting simpler with simple plans. Speaking of the service, this platform offers WordPress and Joomla integration.
Also, they have a 30-day trial period. Furthermore, the hosting service provider wanted to create a customer-friendly approach to hosting and reach people this way.
Test and Analysis
Let us now test the services offered by this platform in this FatCow Review.
User Interface & Ease of Use
Both Professionals and newcomers appreciate a good User Interface as it not only saves time but also saves a lot of hassle for its users.
FatCow uses cPanel to keep the process of managing your Services simpler. Although their homepage might look funky and old, it hides a modern and easy-to-use Control Panel.
FatCow Customer Support
Customer Support is crucial if you operate a business. Good Customer support saves you a lot of hassle and a ton of time that could have been wasted while you find the solutions by yourself.

They have a Live Chat, Call Number, and as well as a Knowledge Base. Their Live Chat was quite responsive as per our experience. As they use cPanel, you can also search for answers online as well.
Security Analysis
Security is quite important. If you are Privacy-focused or a business person looking to protect your users' data, a hosting service with security features is pretty important.
FatCow does have SSL Support. But SSL is only with their E-Commerce Services, and various security features are paid like their DDoS and SiteLock features.
Key Features of FatCow
FatCow uses cPanel, which looks quite modern and quite intuitive. So, you can quickly and efficiently execute your work with the Control Panel.
FatCow has good customer service. Their sales executive answered the live chat within a minute, which is pretty good.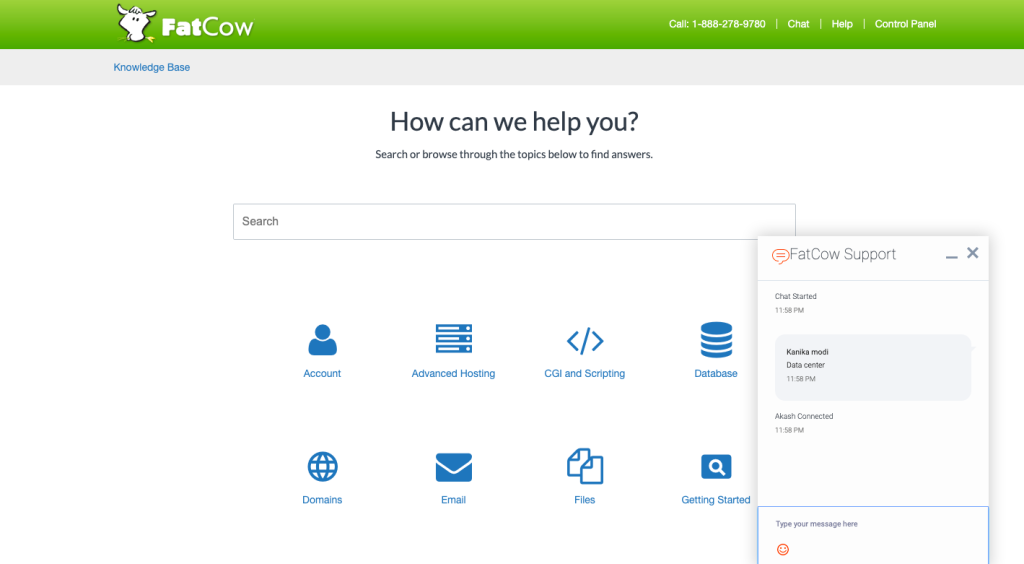 Types of Web Hosting FatCow offers
FatCow offers various Hosting Plans. These are-
FatCow Domain
Along with Hosting Plans, FatCow also provides users with domains. They have a lot of Top Level Domains you can register.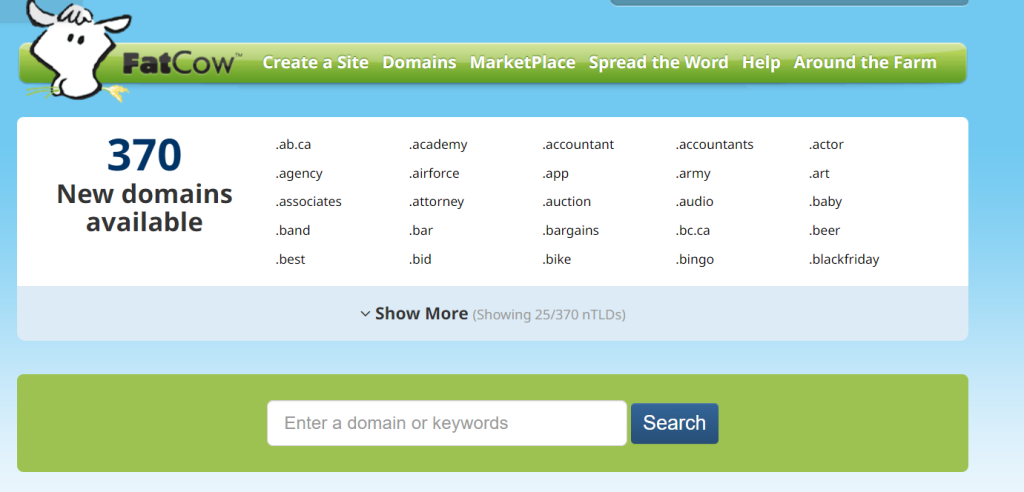 Register Domain:
You can register a domain with FatCow very easily. Go to the domain section, search for your desired domain, see if it is available and if it is, then buy it.
Transfer Domain:
Although FatCow does not provide any information on Domain transfer, you can host your existing domain with them. For further information, you can always contact their Customer Service.
FatCow Hosting Pros & Cons
Pros
Good Customer Service
Good User Interface
30-day money back guarantee
Free domain transfer is available
Highly affordable
Cons
Not much information on security features. And most of the security features are paid for.
Frequently Asked Questions – FatCow Review
Is FatCow a good web host?
If you are searching for a budget shared hosting service, FatCow might be a good option as this has great customer service and an excellent User Interface.
What control panel does FatCow use?
FatCow uses cPanel as their Control Panel. cPanel is very intuitive and easy to use as well.
What is the FatCow plan?
FatCow has a simple shared hosting plan. It costs 4.08$ per month. They also have other plans listed on their website.
What Are the Available Forms of Support That I Can Get With FatCow?
FatCow provides support with Live Chat and Calls.
Does FatCow use cPanel?
Yes, FatCow uses cPanel as their Control Panel. This control panel is very intuitive and very easy to use.
Does FatCow support ASP.net?
Unfortunately, ASP.net is not supported by FatCow.
Conclusion – FatCow Review
FatCow is a service with great customer service and an excellent user interface. They have their servers in Boston, USA. Did you answer all your questions?
You can always try it for yourselves if you live near that area. They also provide a 30-day money-back guarantee. But make sure to check their terms and Refund Policies. So, check this service out for yourselves and choose if this is correct for you.