Are you looking for a perfect hosting platform that covers all your requirements and fits your budget easily? Don't worry.
We've got you covered. Below is a detailed analysis of a Swiss-based hosting provider that offers you numerous plans and packages depending on your requirement and allows payment in the form of cryptocurrencies.
This Coin.Host Review contains all the aspects and ideas one must consider before choosing a hosting provider.
Overview of Coin.Host
Coin.Host is a Swiss web hosting solutions provider explicitly designed for crypto and blockchain communities.
It has outstanding facilities and services, offering dedicated cloud servers, VPS hosting, Colocation, and additional DDoS protection packages to make your work easier and enhance performance. It allows you multiple payment methods, even in cryptocurrency, including Bitcoin, Dash, Ethereum, and Litecoin.
Test and Analysis
It is now time to test out the services of this platform in this Coin.Host Review.
User Interface & Ease of Use
Coin.Host makes it easier and extremely simple for you to use its user interface and has specially crafted it as user-friendly.
You can easily avail a cPanel or a WHM license from Coin.Host to manage your hosting process since it is a user-friendly web-based control panel that makes web-based tasks simple and comes at an additional cost of $18.76 to $47.53 per month with your hosting plans.
Coin.Host Customer Support
Coin.Host cares for its customers and keeps their convenience as their priority. You can quickly get in touch with their highly skilled and knowledgeable technical team via their live chat facility available on their official website, where it takes less than ten seconds for your queries to be solved.
You can also choose the telephone, email, or FAQ option mentioned since it contains answers to almost all the common doubts you might have.
Security Analysis
Security is of utmost importance when it comes to working digitally. Coin.Host comes with numerous security facilities to safeguard your data. It uses an adaptive server firewall to keep your data safe and secure in its data centers.
It also furnishes you with a free SSL certificate with all the plans it offers and comes with additional DDoS packages to protect your website from hacking and malware. They also provide automatic daily backups if you need to restore your data in emergencies and come with a RAID intel.
Coin.Host Data Center Location
With state-of-the-art infrastructure and configuration, Coin.Host furnishes you with powerful servers capable of performing extraordinary results. Its data center is located in Zurich, Switzerland, and it comes with long-lasting stability using energy originating from renewable resources.
It has 24/7 surveillance cameras, biometrics, and other security facilities, making it a seven-layer security system. It provides strict privacy protection and allows you to connect to the Swiss Internet Exchange.
Core Features of Coin.Host
Let us now take a look at the best and affordable key features of Coin.Host Review.
Outstanding security and performance of the data centers
It takes customers' security as one of the essential parts of providing its services to its customers. It furnishes you with adaptive firewalls in servers to safeguard your data and maintain privacy.
It offers free SSL certificates for your benefit and to protect your website. It comes with powerful and dedicated servers that enhance your performance manifolds.
99.9% uptime guarantee and methods of payment
Coin.Host has servers built with redundancy in mind and guaranteed 99.9% uptime for all virtual and dedicated server plans.

Another USP of Coin.Host are the methods of payment it offers you since it also considers cryptocurrencies as payment options. They accept Paypal, Credit Cards, Perfect Money, Webmoney, Bitcoin, Dash, Ethereum, NEXT, Litecoin, and Bank Wire as payment methods.
Unparalleled security and a faster website 
It offers unparalleled security options and keeps its data centers and servers safe to secure your website data and maintain user privacy. It provides you with a free SSL certificate and free DDoS protection with all the hosting plans.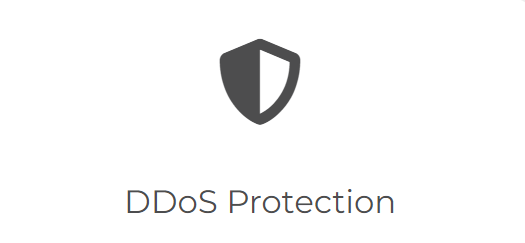 It has surveillance cameras installed in its data centers with a 24/7 sticky watch, biometrics, adaptive firewall servers, and a RAID disk to safeguard your data. It also provides daily backup facilities to restore your data when required.
Types of Web Hosting Plan Coin.Host offers
According to your requirements, it comes with VPS, Dedicated, and Cloud hosting plans.
VPS Plans
Dedicated Servers
30 Bitcoin Dedicated servers with affordable plans for every customer.
Cloud Hosting
Plans start from 88.98 USD per month to 675.10 USD per month.
Important Note: Web Hosting prices are updated frequently. So, I request you to verify the pricing by visiting the respective websites.
Coin.Host Hosting Pros & Cons
Let us list out the pros and cons of this web hosting platform in this Coin.Host Review.
Pros
Coin.Host offers a 99.9% uptime SLA guarantee to enhance and benefit your website. 
It comes with power-packed data security with a free SSL certificate and DDoS protection to safeguard your data. 
Coin.Host furnishes you with a faster website, speed-enhancing your online presence. 
It supports its customers 24/7 with all the assistance they require. 
Coin.host comes with different services and dedicated servers with dedicated IPs. 
Cons
The monthly plans lack a free domain when purchased. 
FAQs – Coin.Host Review
Where is Coin.Host company located?
Coin.Host is a swizz company based and residing in Switzerland. It has its headquarters in Zurich, Switzerland, and its single data center in Zurich, Switzerland.
It is a straightforward platform that offers numerous payment methods for your convenience.
What kind of Plans does Coin have Host offer?
Coin.Host comes with numerous facilities, including dedicated servers, VPS hosting, cloud servers, DDoS protection, and Colocation packages at the most affordable rates.
Its VPS hosting packages, the Linux hosting, range from $9.19 to $82.73, whereas the Windows hosting ranges from $32.17 to $110.30 per month.
Does Coin.Host offer CDN?
Yes, Coin.Host does offer CDN. Expanded as Content Delivery Network, it operates on a prepaid basis and Coin.Host has over 170+ points of presence located globally, ensuring the highest content delivery speed and more. 
You can easily purchase its CDN PoPs packages for North and South America, Asia, and Europe for $20.
Conclusion – Coin.Host Review
Here we are with everything we need to know about in this detailed Coin.Host Review. This hosting provider is highly reliable that offers anonymity when you buy any plan from their website. All of this is made possible since they accept cryptocurrency as their payment model.
This seems more technologically advanced, which adds up to the comprehensive list of features. Coin Host does not tend to offer any free domain with their plans which could have been a huge advantage for the customers.
However, the domain registrations cost very low, and you can easily buy from their site. Overall, it becomes quite affordable and keeps in check your site's security.