We assume that you are looking for a hosting provider. Since you have decided to take your business online, you will need a service that is not only reliable but also fits perfectly into your budget. We have got it covered for you.
In this article, we will review a hosting that has the potential to satisfy your hosting needs, and as its name suggests it is cheap. CheapoHosting offers a wide variety of hostings and other services such as Reseller, shared, WP, eCommerce hosting, domains, etc.
So here is a detailed review of Cheapohost for your website.
About Cheapohosting
Cheapohosting was introduced to the world in 2018 and it is an India-based hosting provider which serves through its one data center. This platform aims to provide innovative solutions to its customers at economical prices and it is also hinted at in its name; Cheapohosting.
You will have access to a variety of services on this platform and not just hostings. Here, you get reseller, shared, WP, eCommerce hosting, domains, SSL certificates, and more to support your website to reach the heights of success.
Test and Analysis for Cheapohosting
Let us now get down to business and talk about the quality of services that this hosting platform provides. So we will start with the following:
Cheapohosting user Interface
You can start exploring Cheapohosting by its website, it informs you about all the services that it provides in a simple yet efficient manner. After you buy a plan from them, you get to see your dashboard.
This dashboard is just a representation of what is going on with your hostings and what you can do with it. In simple words, it shows your purchases, suggestions for other plans, your account, and other settings for your website.
Security Analysis
We explored the security aspect of Cheapohosting and we found that it has done a pretty good job here. It employed firewalls along with several other security software.
One more security service that is exclusively provided is SSL certificates. These help your website stay safe on the internet and form safe connections.
Cheapohosting Data Centers Location
Cheapohosting does not openly talk about its data centers but does say that it has several servers that are high-class quality. The locations we have are in-
Key Features of Cheapohosting
Let us look at the key features of Cheapohosting in this review.

SSD Drives for All Plans
Cheapohosting takes care of the speed of your website no matter if you buy a small or a big plan. You get access to the SSD storage system on all of the plans that this hosting platform offers.
This will help you speed up your website's speed and provide your customers with the best speed possible because it is quick to look through data and provide you with what you want quickly.
Automatic App Updates
With Cheapohosting, you do not have to go through the hassle of updating your applications whenever they require one.
This platform automatically updates your applications and to date, it has updated over 3 million WordPress and Joomla every year.
cPanel Control Panel
We have already discussed the user-friendly interface provided by Cheapohosting. However, it offers another aspect to this by providing cPanel, which is known to be one of the easiest control panels to use and is preferred by millions of users.
Unlimited Bandwidth
You must have often seen in the description of hosting plans or on the plan you are currently using that you are asked to pay extra when you go beyond the bandwidth limit provided.
But you save your money with Cheapohosting as it offers you the facility to use as large bandwidth as you want and there will be no extra charges or limits.
Type of Hosting Does Cheapohosting Offer
There is a long list of hosting that Cheapohost provides. Let us take a look at a few of them.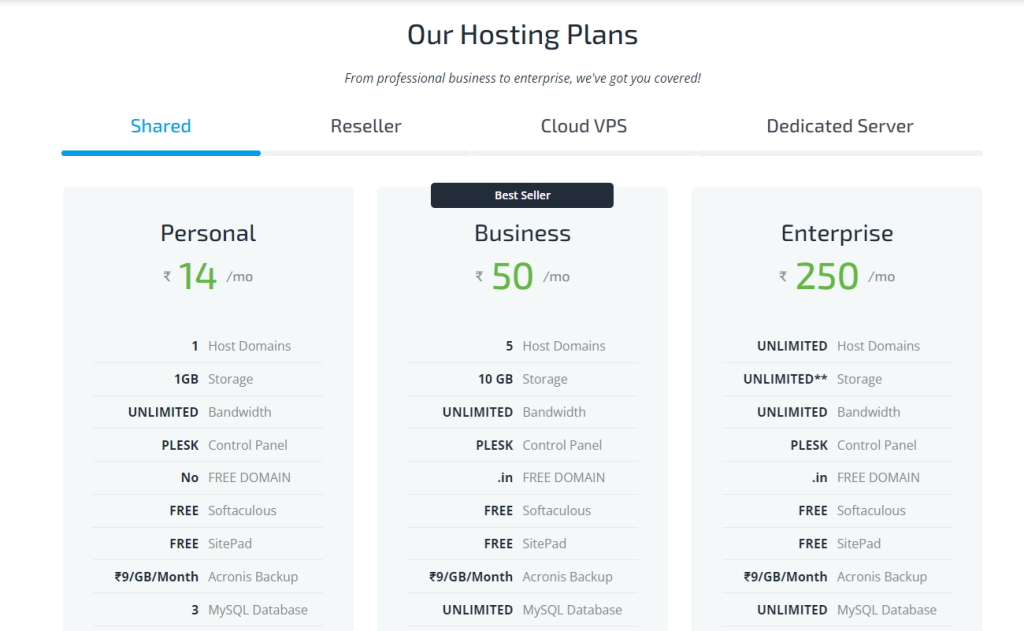 Cheapohosting Domain 
You can get your domain name registered on Cheapohosting by paying a small cost that starts at about $4.6. Besides registration, you are offered several features for your domain.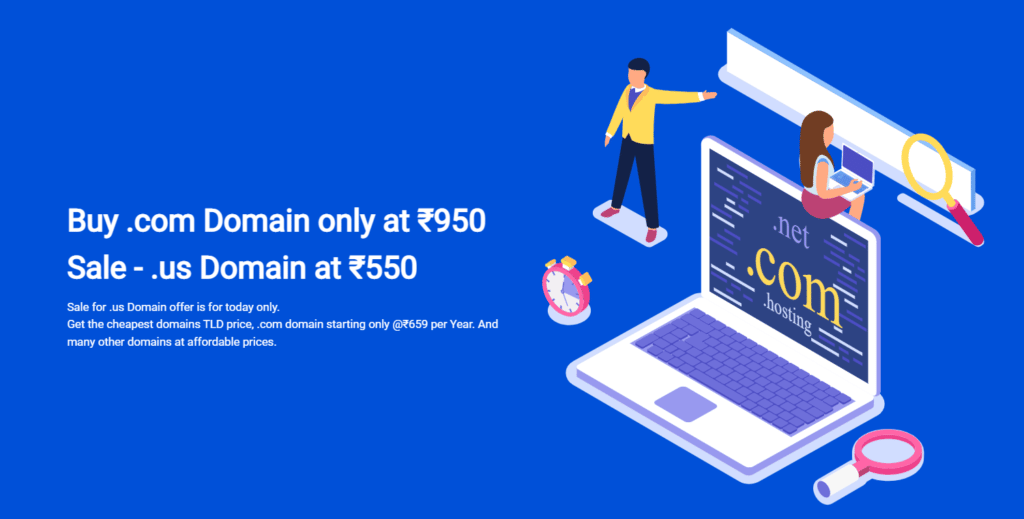 These features that come with your domains include flexible auto-renewals, DNS management, free subdomain, free custom nameservers, domain forwarding, etc.
Cheapohosting Refund Policy
Cheapohosting proudly announces its 30-day money-back guarantee on all of its plans.
So you know that your money is nowhere unless it has been 30 days of purchase and you can get it back if the plan you bought from this hosting does not suit your needs.
Cheapohosting Pros & Cons
Let us go through the pros and cons of Cheapohosting plans.
Pros
Cheap plans
30-day refund policy
Good customer support
Cons
No clear information about Data centers.
FAQs- Cheapohosting Review
How much does Cheapohosting cost?
The plans offered by Cheapohosting are pretty affordable and start at about $0.20 a month. But as you move further in costs, you get access to a lot more features and storage space which will help you if your website has high traffic.
Is Cheapohosting the Best Choice?
It is the best choice for those who are looking for efficient features without compromising on their budget. As you saw, the cheapest plan starts at $0.20 a month so if you are not sure, try the cheapest one and make a decision.
Which Cheapohosting plan should I get?
If you are a beginner, you must start with shared hosting. If you have specific requirements, Cheapohosting has several plans for them. But starting off small is recommended because there is less risk involved.
How good is Cheapohosting's customer support?
The customer support provided by Cheapohosting is pretty good and helps you out quickly. You can get access to them at any hour and take their help to guide you through the hosting processes.
Does Cheapohosting offer any coupon code for an extra discount?
Yes, you can find coupon codes for extra discounts on your Cheapohosting purchases on several websites. YouTube videos might also help you get some discounts, so make sure you look into their description box.
Does Cheapohosting Offer Any Free Trial?
It does not offer a free trial, but you get a 30-day 100% refund policy. Before the 30-day period ends, you can get a refund without any questions asked so you are out of danger for that 1 month.
Does Cheapohosting Offer Free Domain Name with Hosting?
Yes, Cheapohosting offers free domains on some of its hosting but terms and conditions are applied. You might not have as many options but it is helpful if you have a tight budget and more hosting requirements.
Conclusion – Cheapohosting Review
In this Cheapohosting review, we looked at one of the most affordable hosting service providers you can find on the internet. However, there are no clear mentions or details about the data centers on the platform that might make it difficult on choosing whether we can buy the plans or not.
As for the features, they are pretty pleasing, it offers SSD drives on all servers which are quite impressive as it ensures speed. The security and space aspects are well looked upon and will provide you with one of the best hosting experiences.