Have you just started a business? Then you must be looking for web hosting service providers to build your websites.
We definitely understand the importance of a business or brand having a strong online presence and an effective website. That is why we are here to review a web hosting service provider.
In this article, we have Atlantic.net, which offers customised hosting solutions for all business needs and operations. They also offer a wide variety of cloud, managed, dedicated, and HIPAA-compliant servers. Read till the end to get a detailed Atlantic.net Review.
About Atlantic.net
Atlantic.net was founded in 1994 by Manoj "Marty" Puranik and has been providing market-leading hosting services with state-of-the-art data centers worldwide.
Atlantic.net has been in the hosting business for over two decades and has built an exceptional reputation as a hosting company. They offer the best services with great customer support as well.
Test & Analysis
We tested Atlantic.net on multiple features, support, and security, and hereinbelow are the results of all our tests and analysis.
User Interface & Ease of Use
Atlantic.net uses cPanel as its dedicated control panel to control all its servers and their parameters.
It is the industry standard in control panels. They let you intuitively manage all aspects of the website, from adding sub-domains, streamlining essential processes, running scripts, checking bandwidth, and much more.
The control panel is integrated with the power of virtual private servers to offer efficient and scalable hosting solutions.
Atlantic.net Customer Support
They offer amazing customer support, you can contact the sales support and billing department on Monday to Friday, 8:00 AM to 5:00 PM EST. The technical support is available 24/7/365, and you can reach out to them using mail.
Security Analysis
Atlantic.net manages security services designed to protect critical data in a secure & private environment and safeguard the infrastructure of your servers. They have security features like SSL certificates, constant server monitoring, DDoS protection, etc. Additionally, they have unique security features such as Sitelock and firewalls that further add to the protection of the website.
Atlantic.net Data Center Locations
Atlantic.net has data centers in the following locations: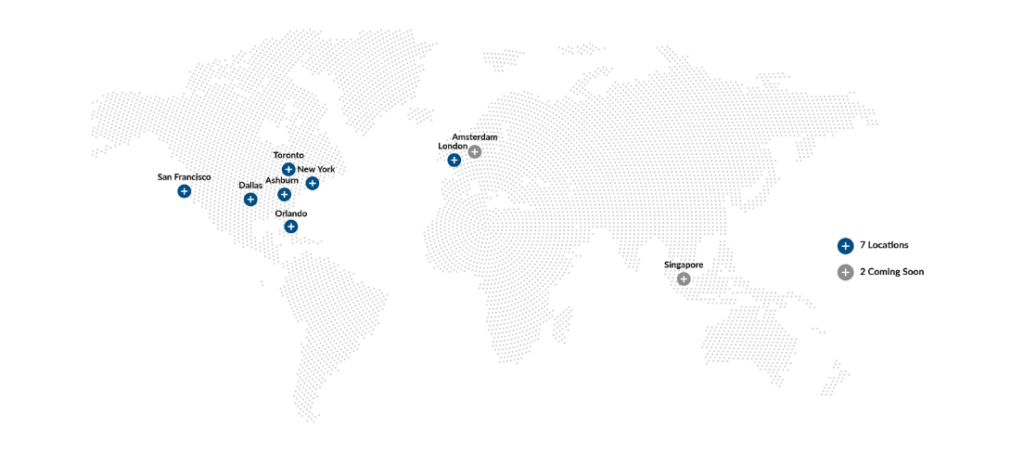 Core Features of Atlantic.net
Here are some of the top features offered by Atlantic.net.
Types of Web Hosting Atlantic.net Offers
Atlantic.net offers the following types of web hosting services:
Atlantic.net Pros & Cons
While testing out the services provided by Atlantic.net, these are the pros and cons we noticed.
Pros
Reliable and secure hosting solutions
HIPAA and HITECH compliant 
Easy and modern user interface 
Cons
Limited payment methods accepted 
Conclusion – Atlantic.net Review
Atlantic.net has been in the hosting business for over two decades and is a reputable and reliable hosting solution provider. It has tremendous customer service and delivers high-performance hosting with 100% SLA uptime.
We hope this article on Atlantic.net Review was helpful for you in making your decision.