Dealing with a hosting service provider that does not understand your needs is challenging. But why accept this unnecessary challenge when you can get the best in the market? We can suggest it to you.
AlphaVPS understands your server needs and works on fulfilling them as its customers want you to. This platform offers a wide variety of virtual servers and dedicated servers. This platform is filled with features to get the best benefit.
So let's dive into this AlphaVPS review and know more about it.
Overview of AlphaVPS
Established in 2013, AlphaVPS is the creation of an IT professional, Alex Barakov. This platform is Europe-based, and the main objective of this hosting platform is to offer everyone a simple server solution to understand and use.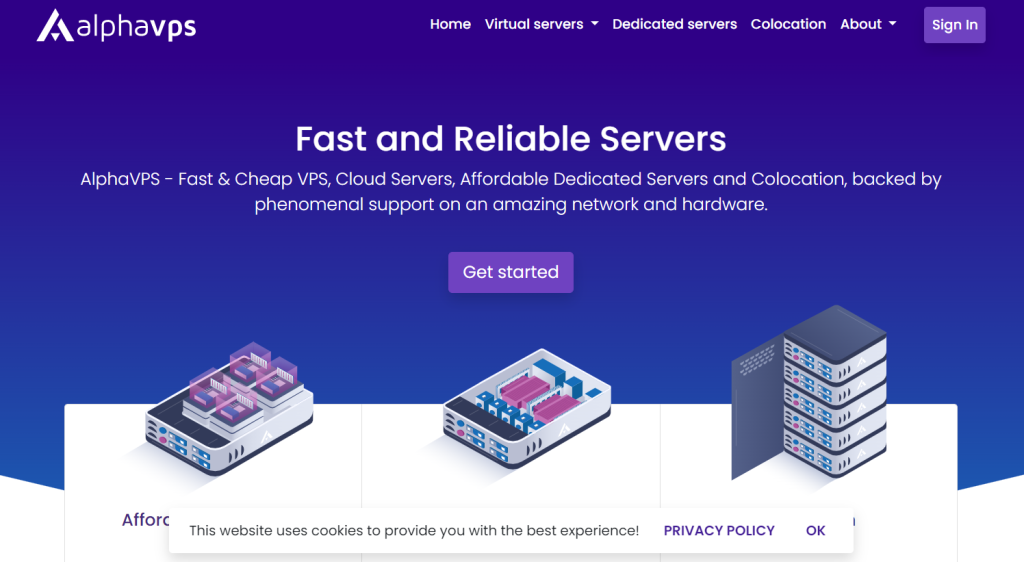 This hosting survival provider offers over 10000 users in over 100 countries. AlphaVPS has five data centre locations worldwide, working round the clock, offering you the best services and customer support.
AlphaVPS Data Center Location
The five data centres of AlphaVPS are located in: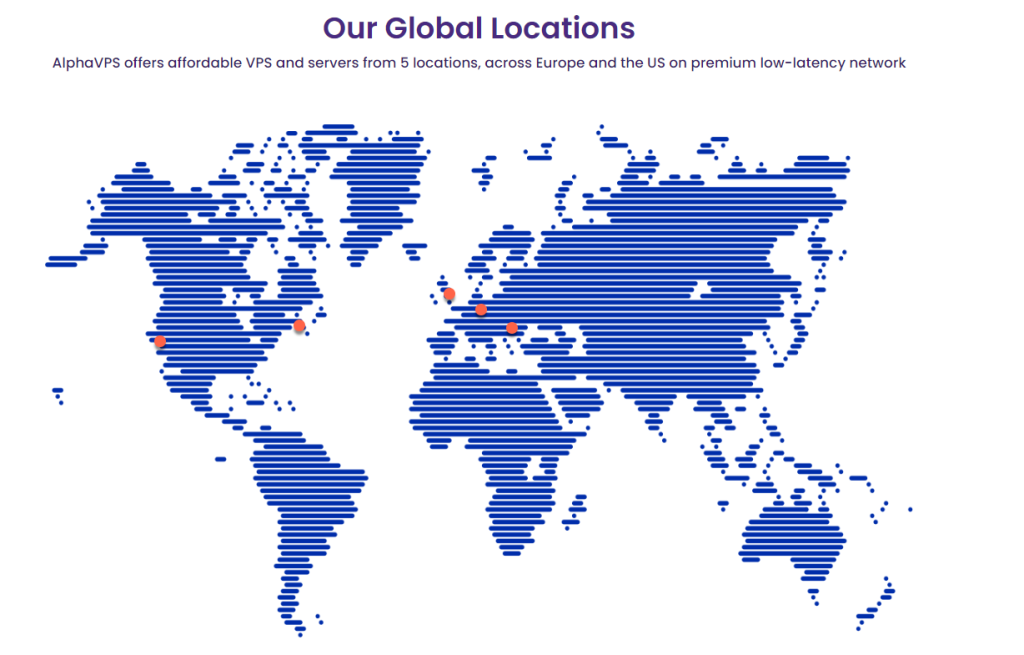 Security Analysis
AlphaVPS takes security seriously, and you must too. And why?
If your data gets attacked, what will you do? To succeed, you have to spend hours of work, energy, and loads of money on your business and online presence. Therefore, AlphaVPS takes several safety measures, such as DDoS protection that is complimentary on all server locations except Bulgaria.
Customer Support Analysis
As we mentioned earlier, this hosting platform's primary focus is on your needs, and it also takes steps to fulfil your hosting and server requirements.
A support system is also the need of the hour as you can anytime have issues or queries to be solved and would not like to waste too much time on it. However, with AlphaVPS, you will not have to waste your time as this hosting platform offers 24/7 customer support through calls, chat, and tickets.
AlphaVPS Key Features
Let us now take a quick look at the key features of this platform in this AlphaVPS review.
Full Root Access
One way of handling your server is having full root access. Since full root access helps us control our server, no one else can make changes without our involvement. AlphaVPS offers you full root access to your servers with some of its plans.
Scalability
Did you end up using all of your storage and other resources? Does that mean your online presence has grown?
Well, congratulations. With this growing or decreasing the need for help, AlphaVPS makes it easy to upgrade and downgrade plans as per your needs without waiting for the plan period to end.
Intuitive Control Panel
AlphaVPS offers you a robust and reliable control panel to help you make changes as quickly and effortlessly as possible. With this control panel, you can start, stop and reboot, install OS in a single click, monitor resource usage, etc., all in one place without any hassle.
Types of Hosting Plans Does AlphaVPS Offer
Some of the hosting plans offered by AlphaVPS are: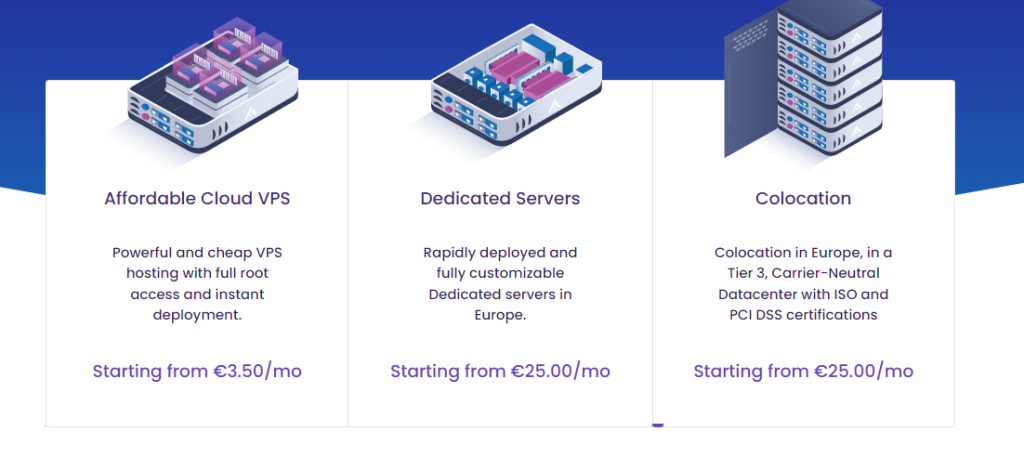 AlphaVPS Pros & Cons
What could be the pros and cons of this platform? Let us check it out in this AlphaVPS.
Pros
Numerous virtual server options
14-day refund policy
DDoS protection
Instant setup
Cons
A small range of types of servers
Do We Recommend AlphaVPS For Dedicated Servers And Cloud VPS Servers?
Yes, we fondly suggest AlphaVPS for dedicated servers and cloud VPS servers. This platform offers numerous servers for different server locations and also provides colocation.
If you want a virtual server, AlphaVPS could be the hosting service provider for you, as you get to choose from about five virtual servers.
FAQs: AlphaVPS Review
How much does AlphaVPS cost for cloud VPS?
The cost depends upon the plan that you choose from AlphaVPS. If you want to buy a virtual server from this platform, you get five options, and the server's costs start at about $3 a month.
Does AlphaVPS Offer Dedicated Server?
Yes, AlphaVPS is widely known for its dedicated servers. This platform offers premium-quality servers, which do not cost much. The cost of dedicated servers starts at about $39 a month.
Does AlphaVPS provide Reliable Hosting?
Yes, AlphaVPS has been around in the hosting industry for about a decade now and has used this time to build its services and trust with its 10000 users across over 100 countries.
Conclusion: AlphaVPS Review
Now it's time to conclude this AlphaVPS review and briefly outline what we liked about it. This hosting platform is excellent for people who wish to buy a virtual server as it offers about five virtual server options, each equipped with features that will give you a smoother experience.
The features such as instant installation and a powerful control panel give it a plus point. A wider variety of servers and hosting could be appreciated, but this platform still outshines many in the hosting industry.