A hosting service provider that is fast, secure, reliable, yet reliable is hard to find—going through the hosting service providers, you might have seen many hostings that claim to be reliable but are they? We could tell you a reliable one.
Webhost UK is a hosting service provider with various hosting services to offer you. The features that come with the plans are pretty attractive. There's a long list of benefits to this hosting platform.
So let us get into this WebhostUK review to know more.
About WebhostUK
With over a decade's hosting experience, WebhostingUK is the UK's most preferred and reliable hosting provider. This hosting platform serves countries across the globe, including Europe, the United States, Asia, Australia, the Middle East, etc.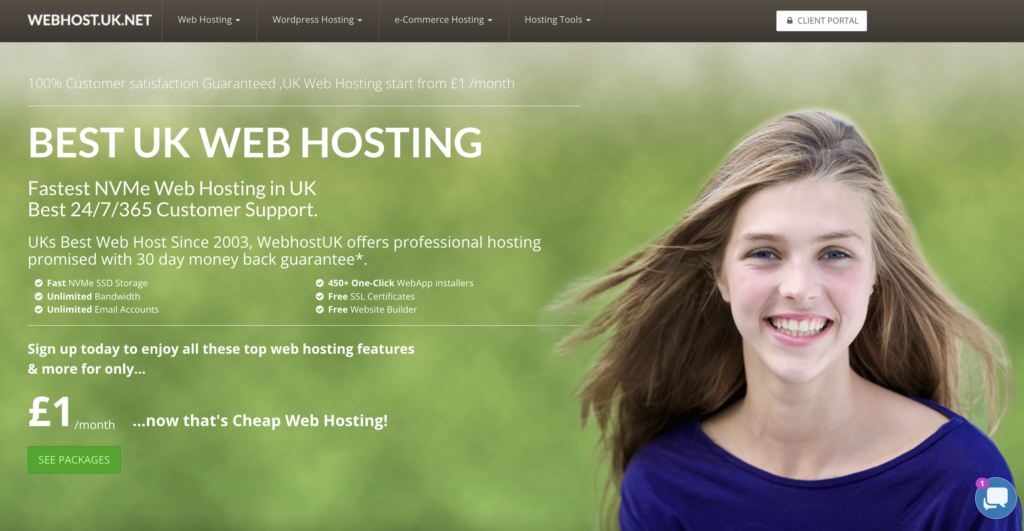 With this hosting platform, you get the trust of thousands of European customers and plenty of services to choose from. Here you get services synch as dedicated servers, VPS, WordPress hosting, Web hosting, etc.
Test and Analysis
Before choosing any company as your hosting partner, it's important to know its performance on certain parameters like usability, speed, support, and security. Well, here are the detailed results of our tests and analysis for WebhostUK.
User Interface & Ease of Use
Let us now consider the user interface and the ease of use this hosting platform offers. We could say from our experience that you can get used to the dashboard provided by WebhostUK pretty quickly as it is simple and easy to understand and work with.
WebhostUK Customer Support
Now comes customer support. You always have the facility of 24/7 customer support offered by WebhostUK through live chat and tickets. While you scratch your head and surf the internet, look for the solutions to the queries about your hosting.
Security Analysis
Another critical aspect of a hosting service provider is the security it provides. With WebhostUK, you can stay assured with the facility of free malware protection, backups, SSL certificates, monitoring, etc.
WebhostUK Data Centre
The data centers of WebhostUK are located in:
Key Features Of WebhostUK
We will list the key features of this hosting platform in this WebhostUK review.
Unlimited Bandwidth
Some day or the other, you might have experienced paying money for going beyond the allotted bandwidth limit. With WebhostUK, you will stay relieved of that issue as this hosting platform offers unlimited bandwidth.
Free SSL Certificates
You must always keep your data safe. Webhost UK offers free SSL certificates with its plans to ensure no breach of information. Moreover, you can also buy other certificates such as RapidSSL, RapidSSL Wildcard, GeoTrust QuickSSL Premium, GeoTrust True BusinessID, GeoTrust True BusinessID Wildcard, and GeoTrust True BusinessID with EV from their official site itself at a very nominal price.
Free Backups
Here's another way to keep your data secure. You might call it a recovery method, but it could also be a precaution against loss. With WebhostUK, you get to keep your data safe and recover whenever you want, with backups kept ready in case of any loss.
Webhost UK Offers What Types Of Web Hosting?
Webhost UK offers the following services:
WebhostUK Refund Policy
Congratulations! With WebhostUK by your side, you will stay out of danger of losing your money if you do not like their services. Here you get a 30-day refund policy which will give you the time to explore its services.
Webhost UK Pros & Cons
Let us now look at the pros and cons of this platform in this WebhostUK review below.
Pros
Free SSL, Site migration
30-day refund policy
cPanel 
FAQs- WebhostUK Review
Is WebhostUK hosting good?
Yes, this hosting platform has put much effort into building its services. The user interface is pretty easy to use, and the customer support is reliable with a quick speed.
How to get a free domain for WebhostUK?
Conclusion- WebhostUK Review
As we conclude this WebhostUK review. We couldn't find many flaws in this hosting platform, somewhat less information about data centers, and sometimes the official website might not load properly. We must look back and point out the things that stand out and those that don't.
The prices are economical, and the tools are reliable. Overall, we would give WebhostUK a thumbs up.