Servzen Review: Finding speed, storage, security, support, and affordability in the same hosting platform could be challenging. You must compromise on your budget to get the rest, but not with all hosting platforms. 
Servzen is a hosting platform with a primal focus on affordability for its customers. On this hosting platform, you get various hosting plans such as shared and three types of reseller hosting.
Let us learn more about this platform in this Servzen Review.
About Servzen
Servzen is a relatively new company in the hosting industry, yet it is striving to provide its services across the globe. This hosting platform is based in Pakistan and has two data centers.
This hosting platform offers various services such as shared hosting, dedicated servers, reseller hosting, and more. Let us go further in this Servzen Review to learn more about this platform.
Test And Analysis
Now we must test the quality of services offered by Servzen.
User Interface & Ease of Use
To get the best out of your hosting plan and increase your online presence, you must be thorough with your hosting platform. And to do so, the interface should be user-friendly, which in the case of Servzen is.
This hosting platform offers you a beginner-friendly dashboard where you can complete your hosting tasks efficiently.
Servzen Customer Support
Now comes the customer support offered by Servzen. This hosting platform provides customer support through live chat, calling, and emails.
The customer support team is available 24/7, and you can reach out to it anytime you want, and you will be responded to quickly.
Security Analysis
Security is an essential aspect of hosting that should be considered before buying a hosting plan, as you will be handing over your years of work to someone. With Servzen, you get security features such as DDoS and Malware protection.
Servzen Data Centre Location
The data centers of Servzen are located in: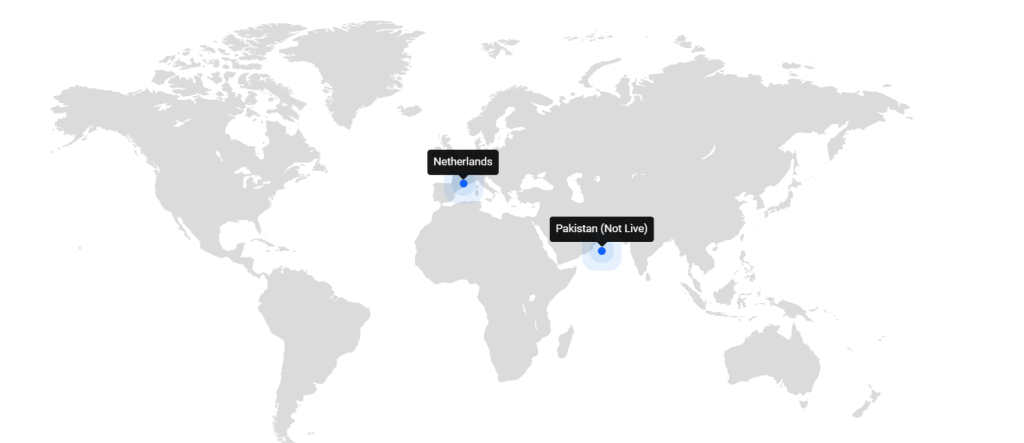 Core Features of Servzen
Now let us take a look at the core features of this platform in this Servzen Review. 
LiteSpeed Powered Servers
If you are looking for speed, there are plenty of ways to avail it for your website, many of which depend on your hosting services provider. To provide you with the speed you want, Servzen offers you LiteSpeed servers which make your websites blazing fast. 
Unlimited Bandwidth
You might have encountered such situations where you had to pay more than promised as you crossed the bandwidth limit. But this does not happen with Servzen, as this hosting platform offers unlimited bandwidth on its hosting plans.
DDoS Protection
As you may know by now, how important the security of your data is and losing any of it can cause a lot of loss. And to avoid the loss, you must protect it with features such as DDoS protection, which Servzen offers with its jousting plans.
Types of Web Hosting Servzen offers
Servzen offers the following hostings:
Servzen Hosting Pros & Cons
Let us now list the pros and cons of Servzen hosting.       
Pros
DDoS protection
Unlimited features
Affordable 
Unmetered Bandwidth
Solid State Drives (SSD)
Cons
Fewer data center locations
FAQs – Servzen Review
Does Servzen offer Domain Name?
Servzen does not offer any domain-related services.
Which Type Of Hosting Solution Offer By Servzen?
Servzen offers a small yet efficient range of hosting services, including shared hosting and reseller hosting. 
How Many Server Locations Offer By Servzen?
Servzen has data centers located in the Netherlands and South Asia.
Is Servzen a Reliable Hosting Provider?
Yes, Servzen is a reliable hosting platform and has been providing its services to many users worldwide. Also, customer support is pretty quick. 
Does Servzen Offer Reseller Web Hosting?
Yes, reseller hosting is one of the two hosting services that Serzen offers apart from a shared hosting plan.
Conclusion – Servzen Review
We must look back at this Servzen Review as we must consider its money-worthy and not-so-money-worthy features. This web hosting platform has a small range of data centers which might affect your website's speed.
However, you get plenty of other services here as quick and reliable customer support, DDoS protection, unlimited features, etc. Overall, we could consider Servzen a good buy if you want to start small and reasonably.