Do you get frustrated with your current hosting because it's too confusing? Do you want a hosting service provider to help you through all the hosting tasks? Well, we have got the perfect hosting to suit the situation.
ServerHub is a hosting solution that could help you with all your hosting needs. It provides a wide variety of services, including VPS hosting, dedicated servers, SSD, etc. It does not hide anything and offers excellent customer support.
But this is not it. You can learn more about this hosting service provider in this ServerHub review.
Overview ServerHub
ServerHub was founded in 2002, this hosting platform is a United States-based hosting service provider, and it has nine server locations across the US, Germany, etc. ServerHub is highly recognised and often awarded, such as INC500, The Arizona Republic, etc.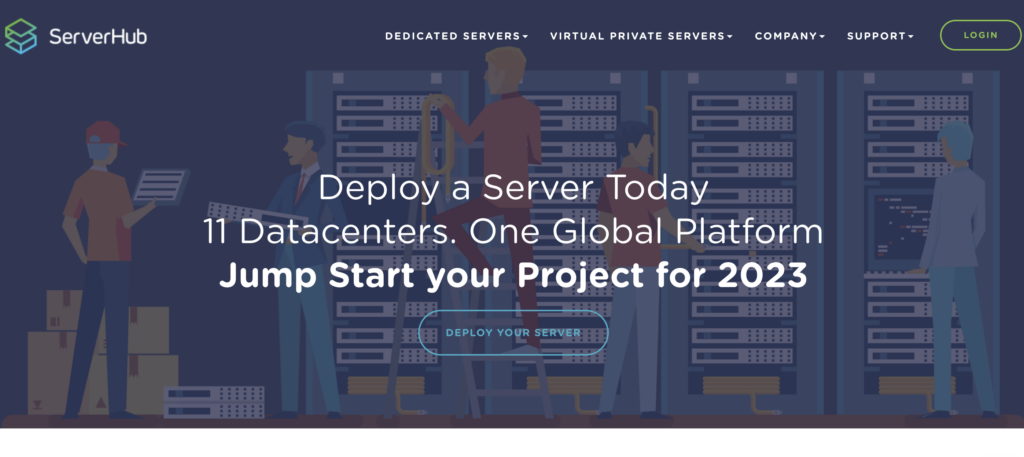 This hosting platform offers multiple VPS hosting, dedicated servers, etc. Good attention has been given to dedicated servers, and you get a wide variety to choose from.
ServerHub Data Center Location
The nine data centers of ServerHub are located in: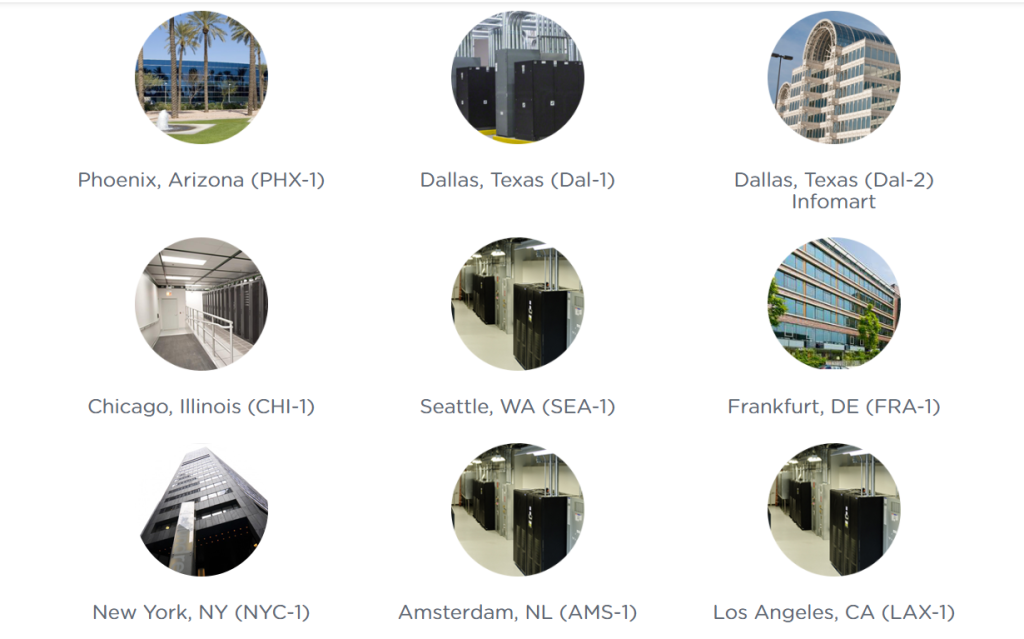 Security Analysis
Do you sweat thinking that your data might experience a third-party attack? But what do you do to avoid it?
Something that ServerHub does is it offers you several layers of security against different forms of attacks. This hosting platform monitors your data and gets rid of threats; also, if you lose any data, it offers you monthly backups.
Customer Support Analysis
So have you been stuck with this tiny issue for hours scrolling through the internet? Why waste so much time when you can always contact ServerHub's customer support team?
This hosting platform offers 24/7 customer support through calls, live chat, and email. The response takes a few seconds or a few minutes, not more than that.
ServerHub Key Features
Let us now take a look at the key features of ServerHub.
Monthly Backups
Did you lose your essential data to a virus attack or third-party interference? How much loss did you experience? With ServerHub, you will not experience any loss, and that's how?
This hosting platform offers monthly backups, which means that every month, your data is stored offsite to help you recover it whenever you want.
Website Builder
Are you picky and very specific about what you want for your websites? Did you hire a professional to get it done, but it was not built how you wanted?
Do not worry; now, with ServerHub, you can create your website by yourself with complete ease.
Softaculous
You can save up a lot of time and effort on hosting tasks by installing applications on your hosting account. But do you dread the process of installing these applications?
Not with ServerHub. This hosting platform offers you Softaculous, which helps you install applications with a single click. You can install WordPress, Joomla, Drupal, and more.
Types of ServerHub Hosting Plans offer
This hosting platform mainly offers VPS, dedicated servers, etc.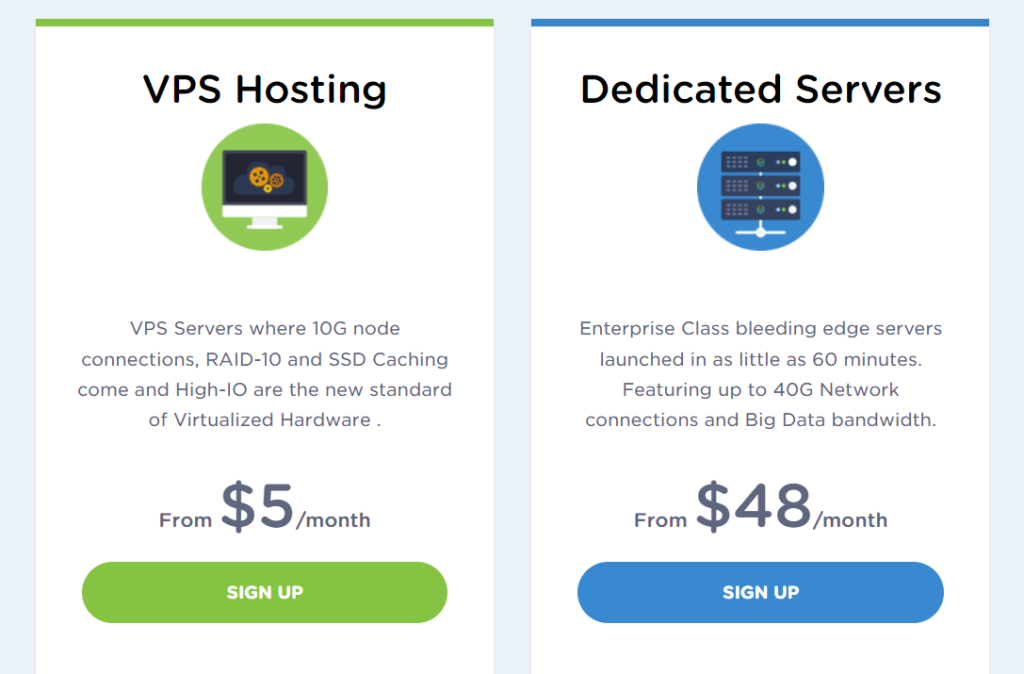 ServerHub Pros & Cons
Let us now list the pros and cons of ServerHub.
Pros
Features single-click installation of software
Unlimited bandwidth
Provides Site Builder
Cons
No free SSL certificates are available
Do We Recommend ServerHub for VPS Servers?
Yes, we recommend ServerHub for VPS servers. This platform has many options to choose from for VPS servers.
The most basic VPS hosting plans are available as eight plans, and many VPS server plans are also available that come with the best virtual servers, which means you do not have to worry about hardware maintenance.
FAQs – ServerHub Review
What type of hosting is offered by ServerHub?
Does ServerHub provide trustworthy hosting?
Yes, established in 2002, ServerHub has grown through the years and built trust. It informs you about its services and has been awarded many times for its quality of service and confidence amongst the users.
Does ServerHub offer a Dedicated Server?
Yes, ServerHub offers a wide variety of dedicated servers. You can choose any dedicated server plan from about 10-15 plans under each dedicated server category. These plans are also affordable and won't break the bank.
Where is ServerHub's Headquarters?
ServerHub was founded in 2002 and is based in the United States, where its headquarters is built. It has about nine data center locations and numerous server locations worldwide to help you with faster networks.
Conclusion – ServerHub Review
Here, we sum up this ServerHub review. So how did we find it?
Well, we love several features, and some may be a little less appealing. The numerous server locations, Softaculous, website builder, etc., are lovable features and are also functional.
This platform has a wide variety of dedicated servers, VPS servers, and a few hosting that could have been given more attention. A little more information about the plans could be of great help. You can also check out their official website to get a detailed idea about their plans.