MassiveGrid Review : When looking for a hosting service provider, the foremost aspect it should provide is a good number of data centers. This ensures the great speed of the websites hosted on it.
Well, not many such services you will come across have enough data centers. However, we did our research and came across one such platform, i.e. MassiveGrid.
The name speaks for itself, as it has over 200 data center locations all over the globe. From over 14 centers alone in the USA to around 6 in Australia among the many. We tested out the platform for its multiple services, private clouds, hosting, and more.
But that is not it. There is a lot more to learn about it in this MassiveGrid Review.
About MassiveGrid
MassiveGrid, as the name suggests, is spread on a massive grid of data centers and server locations across the globe. This hosting platform has been around for about two decades and offers its services worldwide.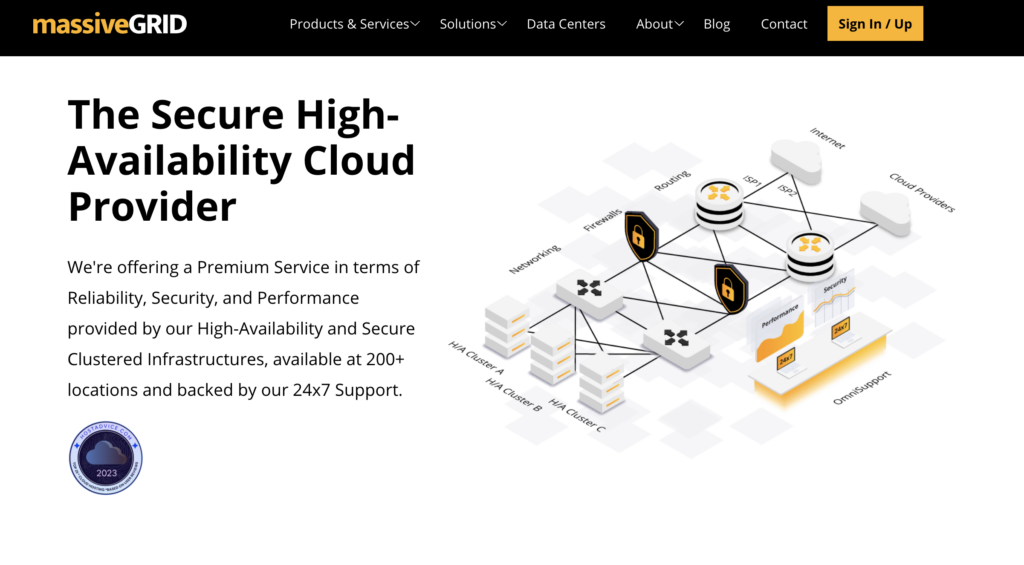 On MassiveGrid, you can access numerous hosting services such as cPanel hosting, WordPress hosting, reseller hosting, dedicated servers, Cloud servers, Woocommerce hosting, etc.
Test and Analysis
Let us now test the services offered by this platform in this MassiveGrid Review.
User Interface & Ease of Use
The user interface offered by MassiveGrid could be appreciable as it has been built to suit the needs of users at all levels, whether beginners or experts. As this hosting platform employs cPanel, it becomes even easier to go about your hosting tasks.
MassiveGrid Customer Support
MassiveGrip claims to offer 24/7 customer support but does it? This hosting platform provides customer support through live chat, calling, support tickets and emails.

However, the customer support team might not always be available as the responses might delay for hours.
Security Analysis
So how well does MassiveGrid safeguard your data?
MassiveGrid employs features such as a web application firewall(WAF) and stateful packet inspection firewall (SPI). Also, here you get free DDoS protection, Cyber Tunnel security architecture, and encryption algorithms & keys.
MassiveGrid Data Centre Location
The data centers of MassiveGrid are located in :
Core Features of MassiveGrid
Let us now list out the core features of MassiveGrid.
cPanel
As you know, the better you understand your hosting platform, the more you will make out of it. To give you the most of what you invest in, MassiveGrid offers you cPanel to make your hosting experience easier and better to work with.
DDoS Protection
The safer your data, the safer your business and the more growth it will see. To keep your data safe from any third-party attack, MassiveGrid provides you with DDoS protection, which will keep your data safe from all sorts of DDoS attacks.
Colocation
When you are closer to the wifi router, you get a better connection, and the same applies to hostings. The closer your server is to your customers, the better it will run. Therefore MassiveGrid helps you choose from over 200 server locations to give your website phenomenal connectivity.
Types of Web Hosting MassiveGrid offers
MassiveGrid offers the following hostings:
MassiveGrid Hosting Pros & Cons
So what are the pros and cons of this platform? Let us check it out in this MassiveGrid Review.
Pros
cPanel
Plenty of server and data center locations
Free DDoS and SSL
Free setup
Cons
Shared IP
Slow customer support
MassiveGrid Domain
Now comes the domain-related services offered by MassiveGrid.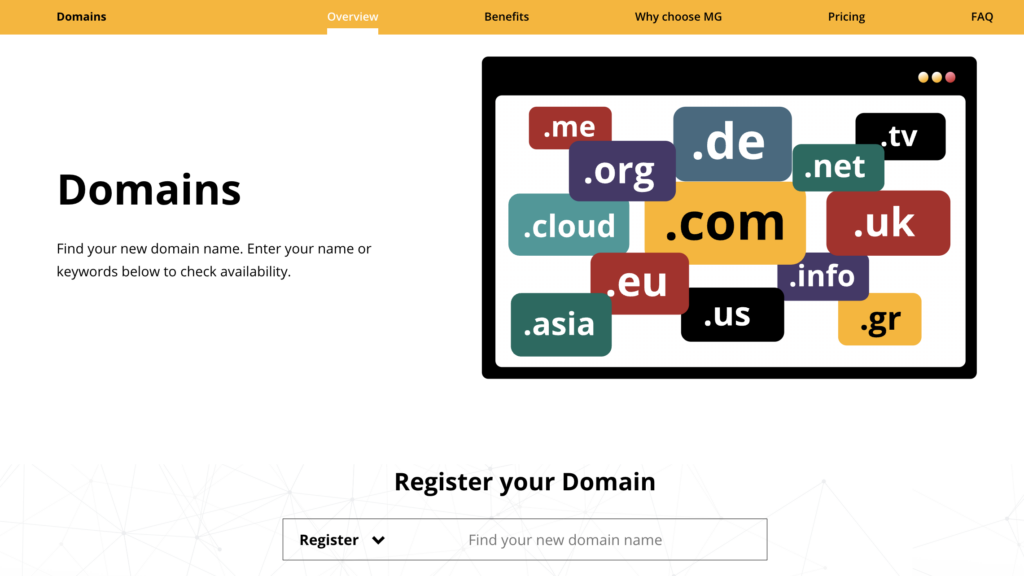 Register a New Domain
If you are looking for a registrar to register your domain name, MassiveGrid is a palpable domain name registrar and certified one. Here you can register your domain name at affordable prices, and the renewal costs are also economical. 
Transfer a Domain
Along with registering your domain name, you can also transfer your existing domain name to MassiveGrid. Also, you do not have to pay extra on moving as the registration and transfer costs are the same on MassiveGrid.
FAQs- MassiveGrid Review
Which Type Of Hosting Solution is Offer By MassiveGrid?
MassiveGrid offers various hosting services such as cPanel hosting, reseller hosting, WordPress hosting, WooCommerce hosting, etc. These plans come at pocket-friendly prices loaded with features.
How Many Server Locations Offer By MassiveGrid?
MassiveGrid has plenty of server locations. If you are looking for collocations, you can do it through over 200 server locations of MassiveGrid.
Is MassiveGrid a Reliable Hosting Provider?
Yes, MassiveGrid has been in business for about two decades and has worked with some of the most popular brands. Also, it does not hide charges or anything that would bother your hosting experience.
Which Type Of payment options are Accepted By MassiveGrid?
MassiveGrid accepts payment through credit and debit cards and also through PayPal.
Conclusion – MassiveGrid Review
Now comes the conclusion part of this MassiveGrid Review. We must now list the good and bad of this hosting platform before considering putting our money into it. The customer support offered by this platform is relatively slow and sometimes takes hours on end to respond.
However, as we already discussed, this hosting platform has a massive list of data center locations which are great for your website's speed. Also, here you get a refund policy, a good uptime, and affordable prices, making it worth a try. You can avail of money-back on the service you have bought within the first 15 days of purchase of that product if you are not satisfied with it.