From being online to reaching out to more and more customers worldwide, everything starts with an excellent online presence, i.e., your website! With advancements in technology, we explore new techniques and tools that help websites grow better.
Similarly, keeping in mind today's situation, web hosting is the new aging strategy that is helping many businesses to escalate their footprints at a considerable pace. Host2go is a brilliant hosting platform offering cheap and scalable hosting solutions at your service.
Well, in this Host2go Review, we will explore the complete overview of Host2go, finding out if web hosting can kickstart a thriving website.
About Host2go
Host2go is an amalgamation of highly advanced and extensible web hosting services. The company commenced its journey about 20 years back as a small startup and is now known as one of the best web hosting companies worldwide. Host2go is proud to be powered by Google, Amazon, Linode, and Digital Ocean.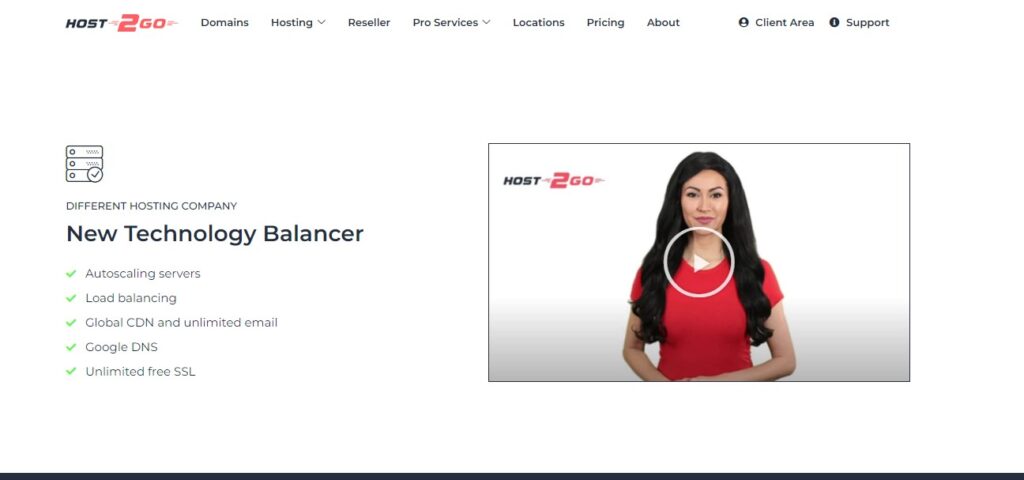 The company works with a vision of providing a potential internet connection to your website to look and work smart. Host2go has worked with over 200k+ clients, helping them set up an optimized networking website for their brands. Additionally, the company has hosted 750k+ websites, with the utmost customer care support for all users.
Key Features of Host2go
The key features put Host2go away from the competition, making it a reliable and preferable hosting. Let's have a look at some of its enticing features:
Security is a Noteworthy Factor in Hosting
At Host2go, you get a completely secure environment to host your site without risk. They provide DDoS protection tools that help your site stay protected from malicious attacks and DDoS.
Automatic Migration without any Set-Up
Host2go welcomes you to its family with a very hassle-free procedure. They automatically migrate your site, emails, and everything with the help of a top-notch supporting team.
No lagging in resources
Here, you get top-notch resources with every Host2go plan, like auto Scaling, CPU, and high-quality RAM that helps you operate uninterrupted web hosting solutions for your website.
Keen eye on every performance
With Host2go, you will have a keen eye on your every hosting performance. This will help you to manage and improve your web performance speedily.
Always accessible with DNS
Host2go offers DNS management services that help you stay at the top of the search engine. You will get fast internet with some unexpected response time that will help you gain more potential traffic.
Prices and Plans
Host2go offers clear web hosting plans on its different services. These hosting plans are budget-friendly and provide best-in-class quality with the plans. Host2go does not support hidden cost fees, so that you can make accurate payments for your chosen plans without any hassles.
Now, let's have a look at the types of plans offered by the company-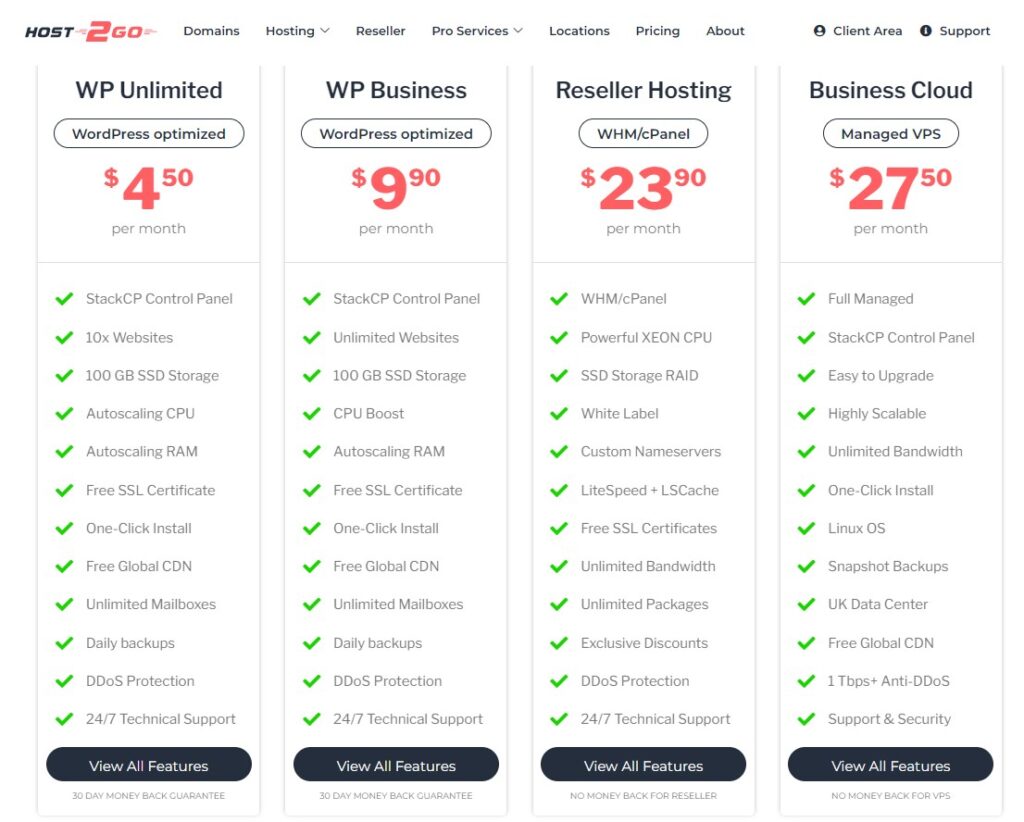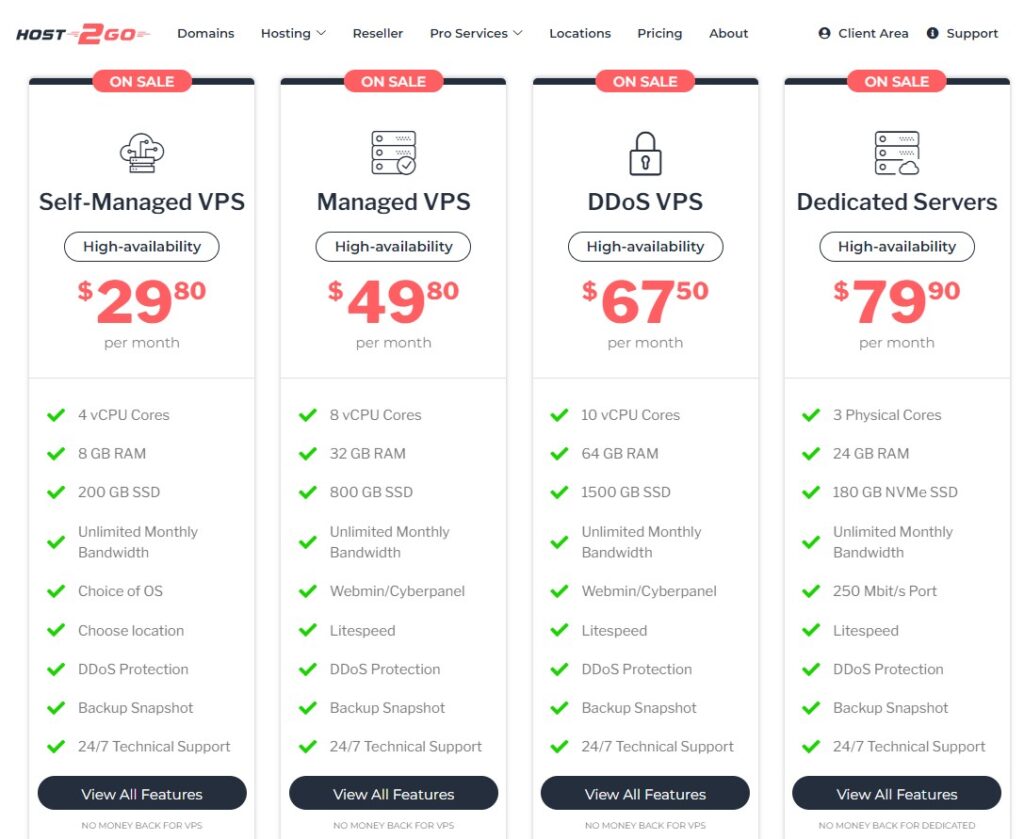 📌 If you are looking for the best and cheapest pricing plans, check out Kamatera, Bluehost and Hostinger.
Types of Hosting and Services Offered by Host2go
Host2go specializes in various hosting and development services, which is why it is known as a multi-service provider platform. Let's have a look at the significant hosting solutions of the company:
Other than this, the company offers-
Why Choose Host2go?
Host2go is a multi-pronged web hosting company that covers various web hosting, cloud, and server solutions in one place. Not only this, but the company offers website development and optimization services to ensure that you always stay up to the mark with your website performance.
Following are some grounds that prove that Host2go can be a great purchase for you.
Conclusion – Host2go Review
Ending this, we explored a deep overview of Host2go and its quality services. Moreover, a successful business needs to stay at the top of the world, whether technology or strategically. Host2go helps with the same through its top-notch hosting solutions.
If you want to enhance their web performance at the most affordable rates, then Host2go can be a good buy for you.
We hope that this review was helpful in offering you an understanding of Host2go and you are in a better position to understand its usability for your business. We would highly recommend it as a top-notch hosting solution and think you would agree with the same.
So, what are you waiting for? Go ahead, subscribe to a plan, and take your website to the next level with Host2go hosting.