In this electronic world where thousands of web hosting service providers are present, knowing how to go for the one that best serves your need is essential.
That is why in this article we have done a deep dive into GeekStorage and given you the Ultimate GeekStorage Review.
About GeekStorage
GeekStorage is a high-quality web hosting service provider that geeks power. The entire web hosting is powered by people who are just maestros of Information and Technology.
The company has industry software that allows you to experience the feel of a superior web hosting service provider.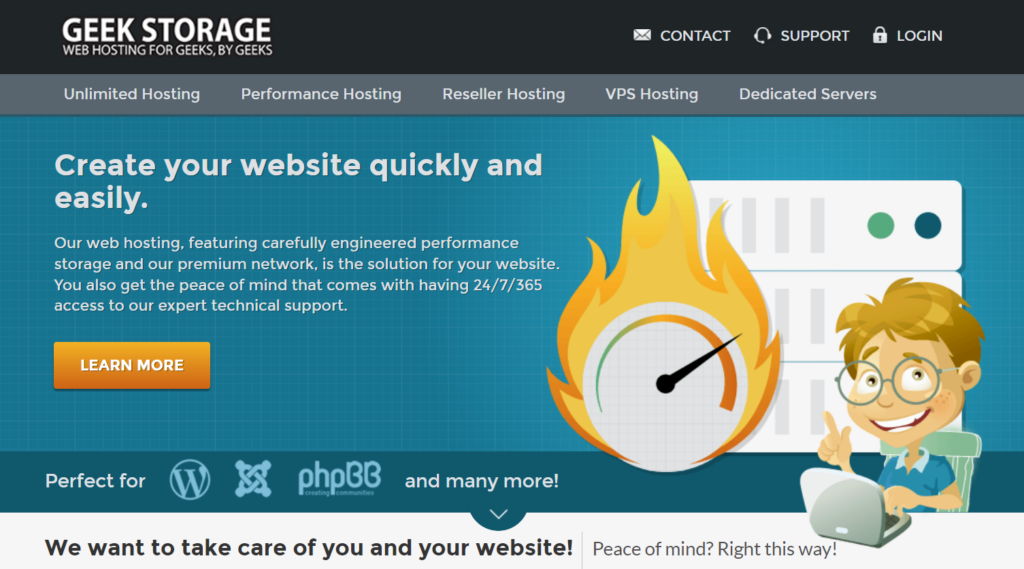 It has cool features and guaranteed performance that is vital for a satisfactory response from the user. GeekStorage is a popular web hosting service provider. It is known to have hosted around 20,000 websites. It is best known for its guaranteed performance and its customer care support. 
The whole thing is well represented through the well-functional website, which provides the best service to its users. The whole service is well crafted and powered by a 24*7, hardworking core team.
Test and Analysis
A web hosting service provider's whole popularity and work are based on the analysis derived from the following parameters. GeekStorage is one web hosting service provider that are outstanding in all aspects.
User Interface & Ease of Use
The user interface of Geek Storage is just amazing. It offers a very sophisticated interface to its users to have a well-maintained website running behind. The whole setup is quite friendly and also, at the same time, quite intriguing for the user.
GeekStorage Customer Support
The customer care support that GeekStorage provides is well up to users' expectations with a particular web hosting service provider. The website offers its mobile number, email id, and data center option to connect users efficiently to the company's stakeholders.
Security Analysis
The security measures that GeekStorage has are great. It has two-layer authentication done for its services and a firewall facility enabled for its users. It also has a consciousness about the user's data. Thus, it has high measures so that outside forces do not corrupt its user data.
Key Features of GeekStorage
GeekStorage Domain
The domain services that GeekStorage provides are wide-ranging. It provides domain extensions like .com, .net, and .org along with other extensions too. These are available at cheap rates as well.
GeekStorage Pros & Cons
This section has the advantages and disadvantages that GeekStorage offers-
Pros
It provides a 99.9% uptime guarantee to its users.
It offers several domain brands to give the user a choice to look at them.
It has a well-dedicated workforce to serve the needs of the users.
FAQs – GeekStorage Review
What versions of PHP do GeekStorage support?
The company supports the latest version of PHP, the 2.0 version.
Which Type of Hosting Does GeekStorage Offer?
It offers the following web hosting services to its users-
EU Hosting
VPS Hosting
CloudLinux Hosting
Are there any setup fees?
No, GeekStorage offers a free setup service to its users.
Does GeekStorage offer a Free Trial?
No, it does not, instead, it offers a 30-Day Money-Back Guarantee under which the user's money is returned after they wish to discontinue the services provided by the company.
Conclusion – GeekStorage Review
The hosting service provider has got many irreplaceable advantages. The whole privacy setup it offers is quite user-friendly; thus, this website's importance is really manifold.
This makes Geekstorage the best web hosting service provider. One should use this amazing service provider to have the best web hosting experience.
We hope this article on GeekStorage Review was helpful to you.