Looking for a hosting service provider that will offer your website the best security and an option to choose from a variety of hostings and domain names could make your pockets lighter. But that's not always necessary.
Then again, a few hosting service providers, such as DigitalClouder, could offer you all of that at economical prices and with no compromise in the quality of services. Here you get plenty of services that range from website building, hosting, domain names, etc.
To know more about its services, we may continue this DigitalClouder review.
About DigitalClouder
In order to improve the hosting and domain sector of Romain, a few people grouped up and started the company DigitalClouder in 2019. This hosting platform is one of the leading hosting service providers in Romain. 
On this hosting platform, you can find services that range from hosting, domain name, website builder, registrations and transfer, plus much more. Also, you can discover hosting's for users at all levels, that is, for beginners as well as experts. 
Test and Analysis
Now it's time to test the services offered by this platform in this DigitalClouder review.
User Interface & Ease of Use
DigitalClouder could be a pretty easy-to-handle hosting platform for beginners and experts. Customer support will help you through the entire process if required. However, you might experience a language barrier.
DigitalClouder Customer Support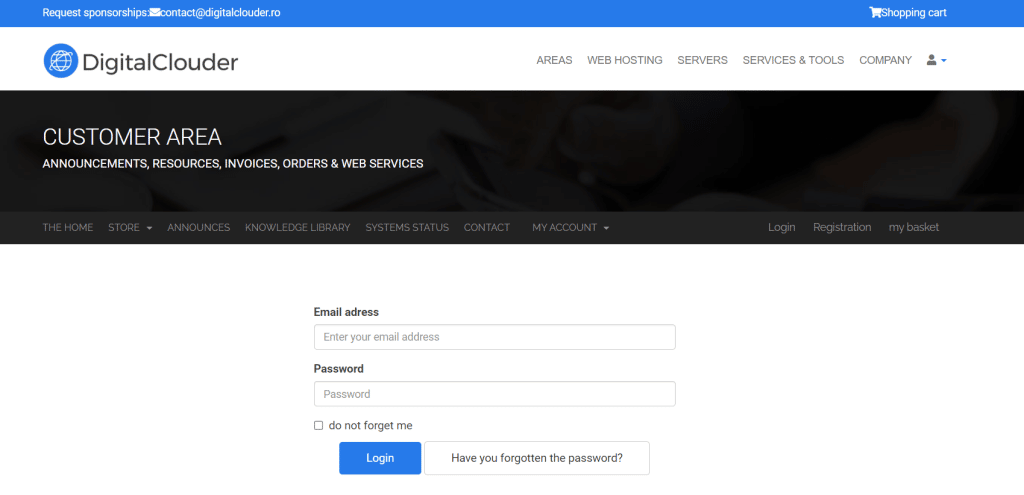 As mentioned earlier, DigitalClouder offers its customer support through all of your hosting processes. If you want to contact them, you can do so through two channels, calls and support tickets.
Security Analysis
The security of your data has been given special attention on this hosting platform. Here you get security features that range from free SSL certificates, backups, firewalls, biometric security, etc. 
Key Features of DigitalClouder
The list of key features of this platform lies ahead in this DigitalClouder review.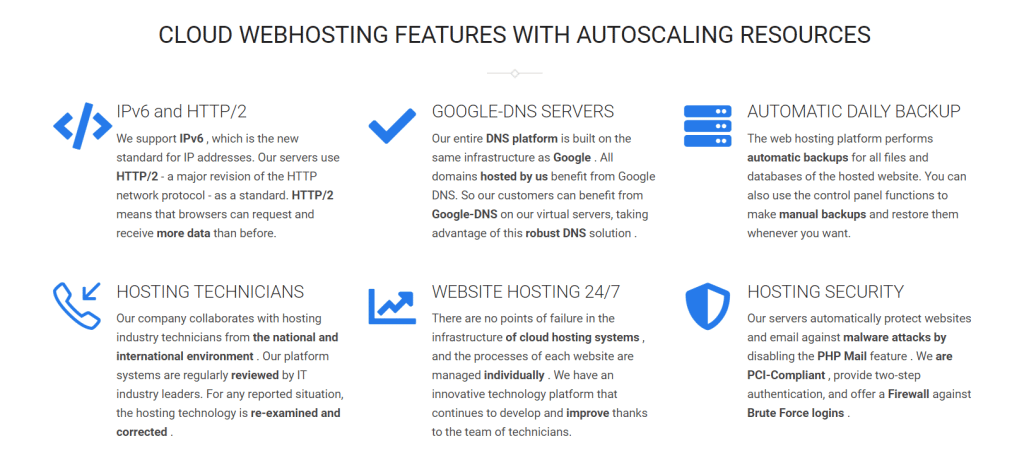 Website Builder
Not everyone is on a higher level and has the budget to hire an expert to build your website. So you would rather create one by yourself. With DigitalClouder, you can do so through their feature, website builder.
Wildcard SSL Certificate
With the availability of Wildcard SSL certificates, you can add numerous subdomains under the same SSL certificates. Therefore with DigitalClouder, you get access to the Wildcard SSL certificates. 
DDoS Protection
To keep your data safe and at bay from being lost to a third party, you may have to secure it. Many DDoS attacks happen every day, but yours should not be the one to suffer. Therefore with some of the DigitalClouder hosting plans, you get DDoS protection.
Types of Web Hosting DigitalClouder offers
Some of the hosting plans that DigitalClouder offers include:
DigitalClouder Domain
Besides hosting, DigitalClouder also offers domain-related services.

This hosting platform allows you to register and transfer your domain name without worrying about the dangers and budget in doing so. You get WHOIS security to keep you assured.
DigitalClouder Hosting Pros & Cons
We may now list the pros and cons of this platform in this DigitalClouder review.
Pros
Wildcard SSL
Supports Samsung SSD
Unlimited traffic
Uses Website Builder
Cons
Fewer customer support options
FAQs – DigitalClouder Review
What are the main features of cloud hosting?
Some of the main features of this hosting platform are the availability of Wildcard SSL certificates, website builder, Samsung SSD, etc.
Which hosting package do you advise me to choose?
The plan that you choose would depend on your hosting needs. If you are a beginner, it would be better to choose a personal plan, and if you work on a large scale, the business plan would be great.
Does DigitalClouder offer a free domain name?
DigitalClouder does not say much about a free domain name on its hosting plans.
Conclusion – DigitalClouder Review
We must look at the good and bad involved in this hosting as we have completed this DigitalClouder review. This hosting platform is built in the Romanian language, which could prove to be a language problem.
Also, the choice of customer support is less, and the plans might seem a little pricey if you are on a small budget. However, this hosting platform is filled with many valuable features to help you with hosting your website to its heights.