Did you check for the SEO of your websites? Is your website not attracting enough traffic? Does it not rank high on the search engine? And most importantly, is your website not fast?
The slow speed of websites is often due to the far-off data center locations.
To ensure fast and smooth websites, you must choose a hosting that helps you select a data center closer to your customers, as DediPath does. This hosting platform has numerous colocation options, hosting plans, and other services.
Let us know more about the benefits provided by this hosting platform in this DediPath review.
Overview DediPath
Comparatively new to the hosting industry, DediPath has used its time of existence to build a significant number of data centers. These data centers run 24/7, and you also get the facility to colocate.

This hosting platform aims to become a one-stop-shop of Web Presence products for Professionals and SMEs. It provides web hosting, VPS hosting, dedicated servers, etc. Therefore it has been growing its services and its quality.
DediPath Data Center Location
The numerous data centers of DediPath are located in: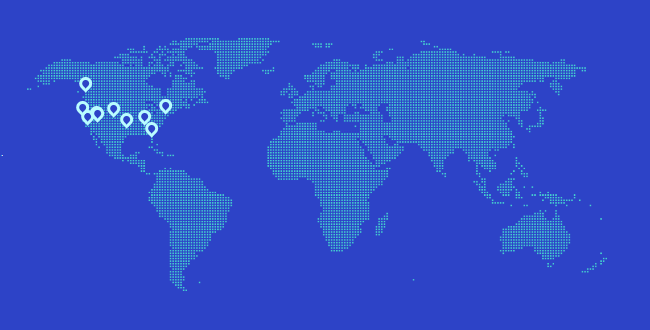 Security Analysis
Along with numerous data center benefits, DediPath also offers you security benefits. Your data is kept safe with this hosting platform as it takes multiple steps to avoid any third-party interference.
This hosting platform provides free DDoS protection and security features as all its facilities are PCI DSS and SOC 2 Type II certified at a minimum.
Customer Support Analysis
Do you get stuck at things while working with hosting as you are not an expert?
Do not worry, not everyone is. In such situations, you can always ask for DediPath's help. But how will it help you?
This hosting platform offers you 24/7 customer support through live chat, calls, and tickets to resolve your query as soon as possible.
DediPath Key Features
Let us now take a look at the key features of DediPath.
Daily Backups
As we mentioned earlier, the security system offered by DediPath is unbeatable as it takes security measures on several levels. You can still sit back and relax knowing that all your data on DediPath is backed up every day. But if something unfortunate happens to your data and you lose any of it.
Unlimited SSL Certificates
One of the measures that DediPath takes to keep your data safe is SSL certificates. These ensure that your website makes safe connections on the internet and does not get damaged due to some links made on the internet.
Unlimited Email Addresses
When you run a business, you must provide your customers with ways to contact you or resolve any queries. Also, you can use your email to send emails to your customers. With DediPath, you get to do this without limits, you can host unlimited emails.
Types of Hosting Plans Does DediPath Offer
The hosting provided by DediPath is primarily web hosting.
DediPath Pros & Cons
The pros and cons of DediPath are:
Pros
Numerous data centers
cPanel
Affordable
Colocation
Cons
Fewer hosting options
Datacenter focused on the US
Do we recommend DediPath for your website?
Yes, we recommend DediPath for your websites due to its numerous colocation options, let you choose the data center closest to your customers, and provide a fast network.
The plans are pretty affordable, and many services, such as bandwidth, emails, etc., are unlimited on web hosting plans.
FAQs: DediPath Review
What type of hosting is offered by DediPath?
DediPath primarily offers cPanel web hosting. Apart from web hosting, it provides dedicated servers, VPS, etc. It offers three plans of these hosting costs about $12 to $30 a month.
Does DediPath provide trustworthy hosting?
Yes, DediPath is new to the hosting industry. However, it has grown and built trust through the quality of service it provides. This hosting platform clearly states its terms of services and billing, and nothing is hidden from you.
Does DediPath offer VPS hosting?
Yes, with DediPath, VPS services can be found in a wide variety. You can choose anything from SSD VPS, KVM SSD VPS, Windows KVM SSD VPS to Ryzen NVME VPS. All of these plans are pretty affordable.
Does DediPath Provide Dedicated Server?
Yes, as the name itself suggests, DediPath offers numerous dedicated servers. You get to choose dedicated servers from a specific location, or you may also choose an already-built plan.
Conclusion: DediPath Review
Let us now conclude this DediPath review and briefly about what all offered by this hosting platform is worth your time, energy, and money.
The number one feature of this platform could be considered colocation as it gives us complete freedom to choose a data center for our website.
We must say that this platform's variety of VPS and dedicated servers are impressive. But the downside is that you get a minimal option for hosting, yet, these hostings are entirely equipped to take your websites to their heights.