You are on the right page if you are looking for security, speed, and more combined with budget-friendly prices.
Furthermore, having reliable customer support is very important to have smooth functioning of all the services you have bought. This is where Arzhost comes in. It is often difficult to find such hosting which provides all features at once, but we suggested you one which can.
It comes with plenty of data center locations, which means you get the best website speed and customer support round the clock. With its super-fast live chat support, you can get an answer to your queries within seconds.
We will look at the services offered by this platform in detail in this Arzhost review.
About Arzhost
Arzhost is a hosting service provider that has been offering its services to the world through its numerous data centers across the globe.
You can access many hosting services on this hosting platform, such as WordPress hosting, VPS cloud hosting, shared hosting, reseller hosting, etc. Also, here you can get your domain name registered with most security. 
Test and Analysis
Now comes the test and analysis section of this Arzhost review.
User Interface & Ease of Use
So is the user interface offered by Arzhost easy to use and understand? The answer to the question is yes. Thanks to the employment of cPanel by Arzhost, you can easily understand your hosting and get the best out of it, even as a beginner.
Arzhost Customer Support
Customer support is one of the best services offered by Arzhost. On this hosting platform, you reach out to the customer support team through live chat, emails and calls. 
On emails, you might get a response in 15 minutes, and with live chat, you get an answer immediately during the working hours. So you can get all your queries resolved within a minute.
Security Analysis
Security is another essential aspect that defines your online presence, as your presence will grow only if your data is safe. With Arzhost, you can keep your information secure with SSL, Web Application Firewall, Virus, Malware Scanning, Enforced Password Strength, Brute Force Protection, etc.
Arzhost Data Centre Location
The data centers of Arshost are located in: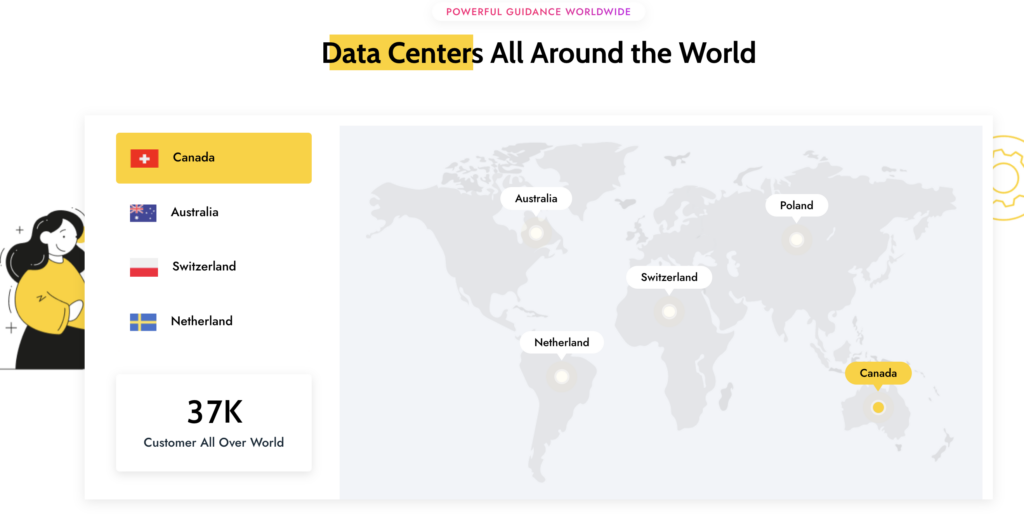 Also, all the above locations are for VPS services. Similarly, only France, Canada, and Australia are for Shared Hosting. Furthermore, for Dedicated servers, the locations are France, Canada, UK, Poland, and Germany.
Core Features of Arzhost
Let us now list out the core features of Arzhost.
Free SSL Certificates
To keep your data safe from breaching while your website connects with other websites on the internet, you must employ SSL. And therefore, with Arzhost hosting plans, you get SSL certificates for free. 
Managed Services
If you are not an expert and hosting a website is not your full-time job, you might need some assistance. With Arzhost, you get pro-managed hosting services that will help you complete your hosting tasks with minimal effort.
Unlimited Bandwidth
You must have experienced this situation when you had to pay extra because you exceeded the bandwidth limit offered by your hosting platform. But this is not true for Arzhost, as this platform provides no limit on bandwidth.
Types of Web Hosting Arzhost offers
Some of the hosting services offered by Arzhost include: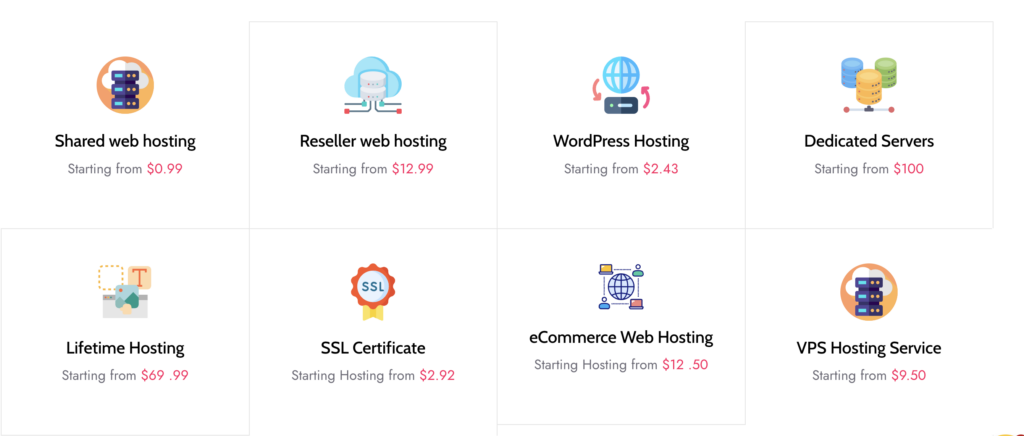 Arzhost Hosting Pros & Cons
Let us look at this platform's pros and cons in this Arzhost review.
Pros
Numerous data centers
DDoS protection
Managed services
Quick support
Cons
Only a seven-day refund policy
Arzhost Domain
Now comes the domain-related services offered by Arzhost. 

Register a New Domain
With Arzhost, you can easily register your domain name as the customer support team is responsive and supportive. Here the domain names come with cost-effectiveness and are easy to work with.
Transfer a Domain
Transferring your domain name is as easy as registering a new one with Arzhost. You can get your domain name transferred and renewed for another year while doing it for free.
FAQs – Arzhost Review
Which Type Of Hosting Solution Offer By Arzhost?
Arzhost offers several hosting services, including shared hosting, reseller hosting, lifetime web hosting, cloud VPS, WordPress hosting, dedicated server etc.
How Many Data Center Locations Offer By Arzhost?
Arzhost data centers are in America, France, Poland, Germany, Australia, Singapore, Canada, etc.
Is Arzhost a Reliable Hosting Provider?
Yes, Arzhost is pretty reliable. The services are affordable and fast. Also, customer support is pretty quick to respond to you.
How to Order Hosting From Arzhost?
If you want to order a plan from Arzhost, you will first have to create an account on it. And follow the steps suggested by Arzhost:
Decide what type of website you want really
Choose your web hosting server
Select your web hosting plan
Change your DNS Address
Upload your web hosting site
Conclusion – Arzhost Review
Now we will conclude this Arzhost review by listing the features that might bother your hosting experience. This hosting platform offers a small seven-day refund policy which might not be enough for some users. Moreover, there is no refund on Dedicated Servers, VPS & Colocation space.
However, the availability of numerous data centers and servers does count as a benefit of Arzhost. Here the customer support is pretty reliable, and it responds within seconds. Also, the plans are pretty efficient.