We understand that everyone wants reliability, speed, and security, which come with big names and but not all of them are affordable. However, there are certain service providers that do check all of this in the list and give you the best of all services you need to host your website.
SiteGround is a well-known hosting service provider offering plenty of features with its hosting plans and prices that will not make you break the bank. You can get WordPress hosting, Reseller Hosting plans, and much more. 
Let us learn more about this fantastic platform in this SiteGround Review.
About SiteGround
You must have often heard about SiteGround whenever hosting is being discussed. This is because SiteGround is a well-known hosting service provider offering its services to the world through its numerous server and data centre locations. 
This hosting platform offers its services to over 2,800,000 users worldwide. The services you get access to include WordPress hosting, WooCommerce hosting, reseller hosting, web hosting, cloud hosting, etc. 
Test and Analysis
Now we must test the services offered by SiteGround.
SiteGround User Interface
Understanding the user interface offered by your hosting service provider is crucial to getting your work done. With SiteGround, you get an easy-to-use and understand user interface that will help you whether you are a beginner or an expert.
SiteGround Security Analysis
The security system offered by SiteGround is pretty reliable as the safety of your data is taken care of at every level, and none is compromised. Here you get SSL Certificates, daily backup, enhanced security, etc.. so your information is never at risk of being damaged or lost. 
SiteGround Customer Support
At SiteGround, you get access to the customer support team through tickets and phone. The responses are pretty quick. Also, you can start by reading the knowledge base presale support is not always available, and you will have to log in first. 
SiteGround Data Center Location
The data centres of SiteGround are located in: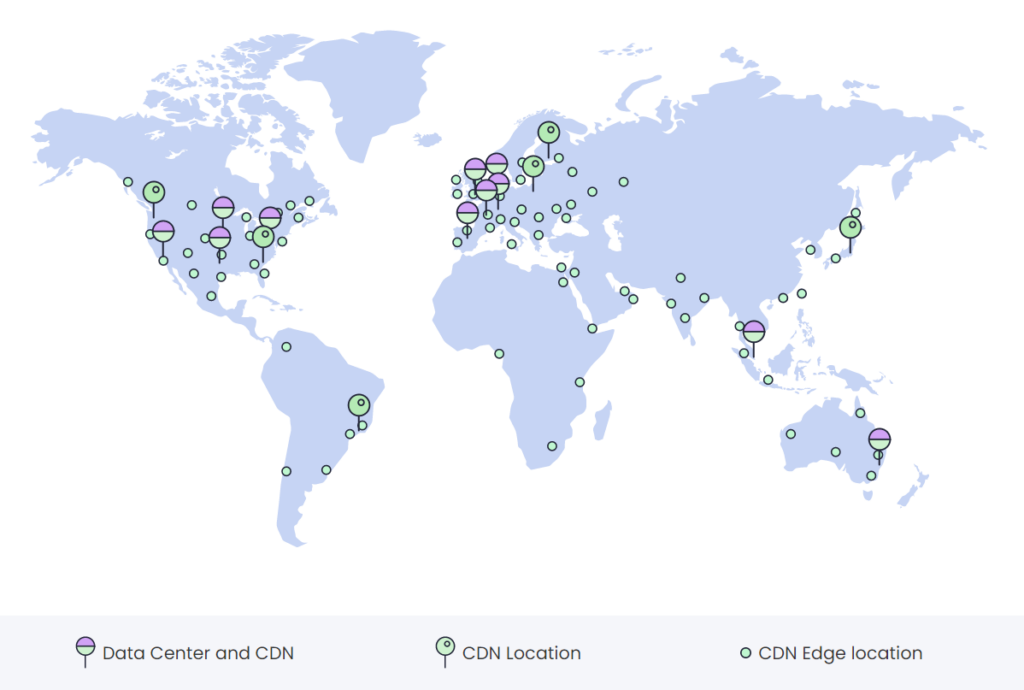 Key Features of SiteGround
Let us now list out the key features of this platform in this SiteGround Review. 

Website Builder
It is best to have your website built per your choice as not every product and everyone's needs are identical. Therefore with SiteGround, you get to make your website by yourself and also have the option to choose from different site builders. 
Free Website Migrations
If you are not entirely satisfied with your current hosting service provider, you always have the choice to get it moved to a better hosting platform such as SiteGround. Here you can get it done without any hassle or money required.
Content Delivery Network
To deliver your data fast is to keep your visitors interested and to keep your website at the top of search engine results. To do so, SiteGround offers you a free CDN so that your websites never delay content delivery.
Types of Web Hosting SiteGround offers
SiteGround offers the following hosting plans:
SiteGround Domain
Now we must look at the domain-related services offered by SiteGround.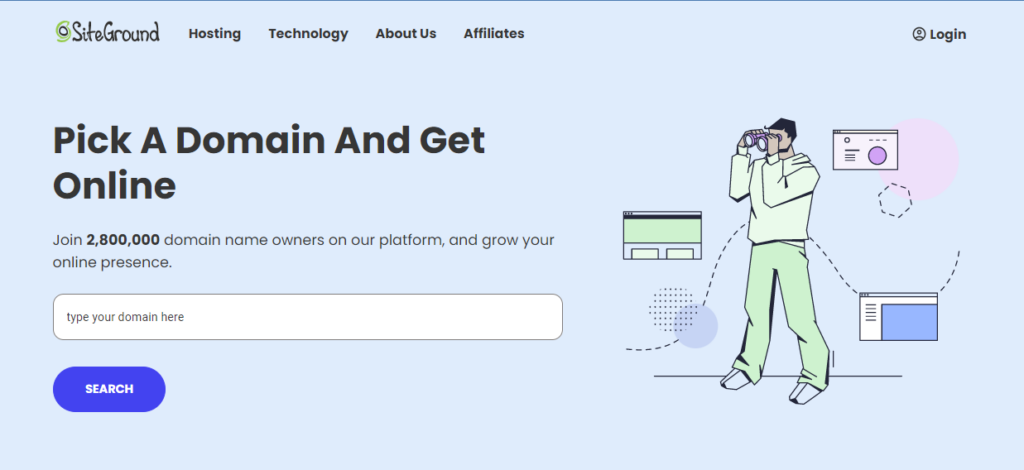 Register Domain
To register your domain name, you must look for a verified domain name registrar such as SiteGround. Here you get to register your domain name with security and assistance.
Transfer Domain
Just like registering your domain name, you can also get your existing domain name transferred to SiteGround. However, this platform does not say much about its domain transfer services.
SiteGround Hosting Pros & Cons
Let us now consider the pros and cons of SiteGround hosting.
Pros
Multiple data centres
Website Builder
Free Email, SSL, CDN, and Backups
Cons
Pricey domain names
No Live chat support
FAQs – SiteGround Review
Is SiteGround expensive?
SiteGround Review: Since SiteGround is a well-known hosting service provider, it might seem expensive, but in reality, it is cost-effective and does not break your bank. 
Why SiteGround For WordPress?
You could choose SiteGround for WordPress as this hosting platform offers WordPress hosting that is completely optimized to work with your WordPress websites which makes your work even more manageable. Also, the WordPress plan is managed, so you have more time to focus on your business rather than hosting. 
Does SiteGround offer a money-back?
Yes, SiteGround offers a 30-day money-back guarantee for Shared Hosting Accounts and Services. While only 14 days for Cloud Accounts. There is no refund for Domain name registrations, Dedicated Server Services, SSL certificates, Paid support services, including Backup Creation and Backup Restore, and third-party Services.
Does SiteGround offer a free domain name?
SiteGround offers plenty of free services, but a free domain name is not one of them.
How to find SiteGround Nameserver?
To find your name servers on SiteGround, go to ServicesServices > Domains > Manage next to the domain and search for the Manage Nameservers link on the right.
Does hosting affect the speed of your website?
Yes, hosting is one of the determining factors of your website's speed as the hosting offers connectivity to your website. So the more servers and data centres your hosting has, the faster the rate. 
Conclusion – SiteGround Review
Now it's time to conclude this SiteGround Review as you must know how it works and what you should expect from it. This hosting platform is well known and offers a little pricey domain name.
Also, other services, such as customer support, as claimed are available 24 x 7 but lack Live chat support. The plans offered by this hosting platform have plenty of features to help you build an online presence and maintain it well. Moreover, you get free email, SSL, CDN, and backups with every hosting plan.