NomfroHost Review : Being a customer, we always want our favorite eCommerce shop to be up to date as no one can resist for long if they're going to shop online at any given point. And any error message at that particular point in time may cost that website to lose many potential buyers.
Therefore, having a well-optimized website is the demand of the market. Web hosting can help you do so! Given that, the hosting industry has bought you a great web hosting solution to satisfy your requirements.
NomfroHost is a fully managed web hosting plus IT support solution company that offers end-to-end solutions to trigger a top-notch website according to the market demands.
With this NomfroHost review, we will be finding out a quick overview of NomfroHost, knowing if it is a good buy for your business or not!
About NomfroHost
NomfroHost is a fully controlled web hosting solution that has facilitated thousands of businesses to grow amongst the crowd. The company hosts and provides best-in-class online marketing services, including SEO tools. It is used to enhance the quality and quantity of web traffic.
Knowingly, this is an African-based company with an ultimate vision of enhancing the digital experience of the nation. Talking about their robust team consists of highly experienced web developers and designers who put their efforts together to bring out the best solution for you.
Key Features of NomfroHost
The key features of Namfrohost are something that turns them into a unique hosting platform. Now, let's have a look at some of its amazing features.
99.9% Uptime Guarantee
One of the best features of NomfroHost is its uptime.
NomfroHost guarantees up to 99.9% uptime on every plan that triggers a blazing fast hosting website for your business.
Easy to Understand Plans
The company provides a simple way to choose and run the plans. All you have to do is simply select your plan and domain to start working on your website.
Blazing Fast Performance and Speed
Another very interesting feature of the company is its speed and performance. NomfroHost uses NVMe storage that triggers 9X faster speed to hold against the competition and gives you a speedy website.
Extensive Customer Support
The customer support of the company is something that truly takes away hearts. The company offers 24/7 connections with high expertise technicians to help you overcome your inconvenience in a short span.
Professional Email Support and Domain Services
The company offers advanced email features and tools to help you connect with your audience efficiently.
Moreover, these tools are easy to use and handle to avoid inconvenience in running the website.
Prices and Plans
Talking about the prices and plans, NomfroHost offers four types of plans which include Basic, flex, plus, and extended. All vary due to their features, tools, usage, and prices. Above all, one of the customary factors in all plans is the quality of the tools and features users will get.
Here's a quick look at the different plans available for the different types of hosting services of NomfroHost.
Shared Hosting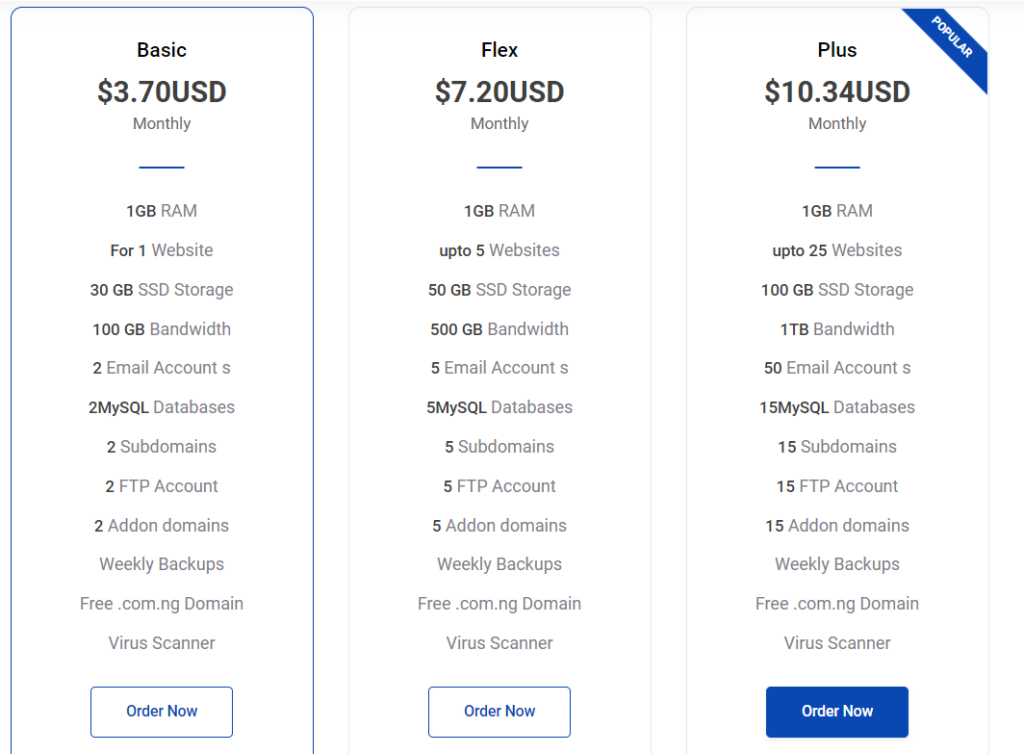 Window VPS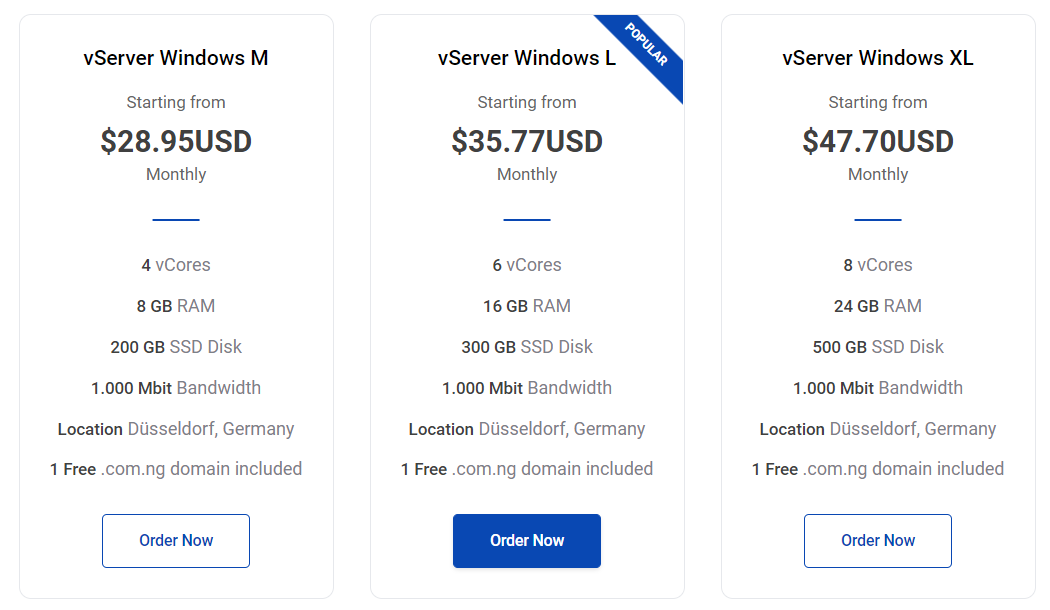 VPS Hosting
There are different plans for VPS Linux and VPS Windows. The plans start at the price of $17.86/mo. You can check out more plans on their official website.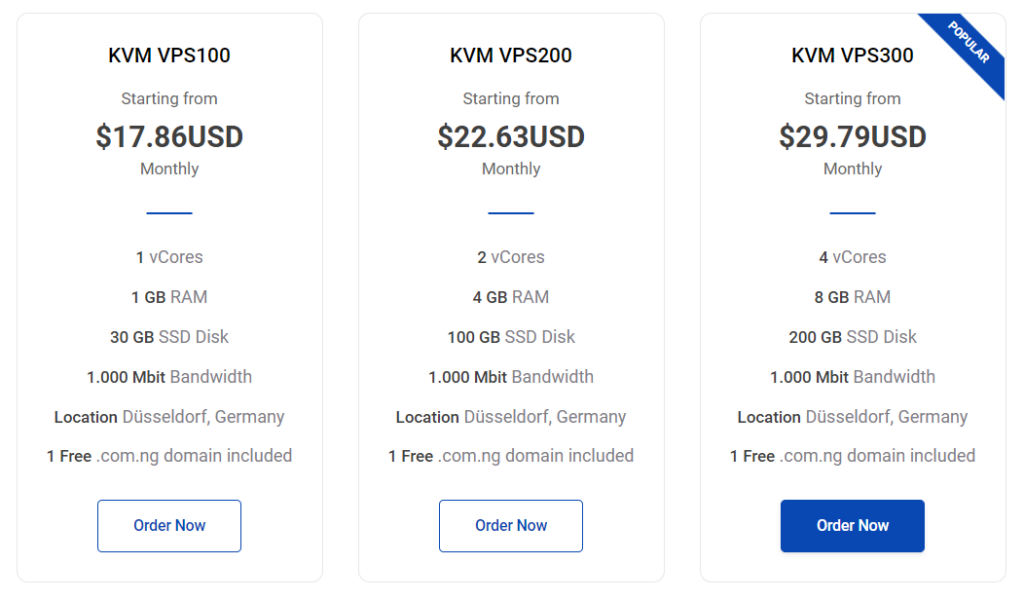 📌 If you are looking for the most pocket-friendly pricing plans, check out Hostinger.
Types of Hosting and Services Offered by NomfroHost
When it comes to hosting and services, NomfroHost is no less. As mentioned, the company is a full package of hosting, marketing, and IT support services under the best quality and budget for everyone. Let's keep an eye on the significant solutions offered by the company.
Additionally, some other services are as follows-
Why Choose NomfroHost?
Nomfohost is a fully managed web hosting platform where you can host, manage, and optimize your website with the most appropriate services.
One of the main reasons to choose NomfroHost is that you get a complete web package at one station and that too, with the most affordable prices.
Now, let's check out some more enticing reasons to make NomrfoHost your ultimate choice.
Conclusion: NomfroHost Review
So, that's all about NomfroHost. With the foregoing review, we can conclude that the platform is amazing for finding the most feature-rich hosting solutions at affordable prices. In addition to hosting, the platform is also great to meet your business' marketing goals.
Given all these features, we would highly recommend Nomfrohost as your hosting solutions provider, especially if you're looking for an all-in-one solution to meet your web hosting and digital marketing needs.
We hope this review was helpful and you have got a complete understanding of Nomfrohost that will help you in deciding if it's the solution for your business needs and requirements or not.