Web designing and development are all the vogue today, and it's common among businesses to look for a one-stop solution for meeting end-to-end requirements for web development and designing as well as a hosting service provider to host the created business website.
Well, if you're in Pakistan, there's one great solution that has been in the industry for the better part of two decades and can help with some great hosting plans. We're talking about Madaar Technologies, a full-fledged IT company covering many IT and software services within its umbrella.
This Madaar Review will give you a detailed outlook on its hosting solutions and services to help you know if this is the hosting service provider you want for your business website or not.
So, let's get started.
About Madaar Technologies
Established in 2004, Madaar Technologies is a Pakistan-based web hosting company. The company is a team of qualified and experienced engineers, web developers, designers, and entrepreneurs.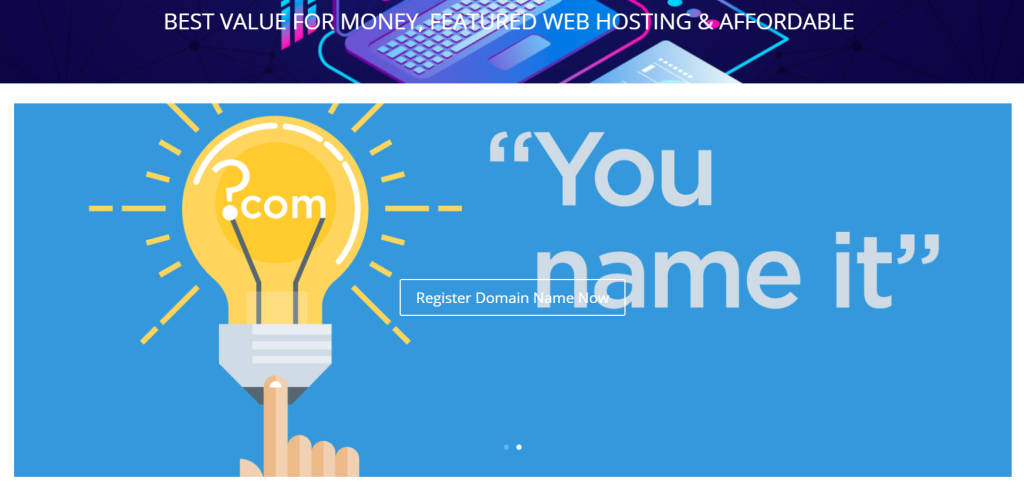 With the mingled expertise and experience, the team focuses on delivering high-quality IT-enabled services, including all website management services and solutions.
As such, the company is specialised in offering web development, web designing, web hosting, IT training, Domain Registration, and other IT-enabled services that help businesses scale their online presence and visibility.
Test and Analysis
When reviewing a hosting solution, testing its efficacy for usage, support, and security is essential to understand how well it helps its users meet their hosting requirements.
Here in below are the results of our various tests and analysis of Madaar Technologies' hosting services.
User Interface & Ease of Use
The user interface is pretty sleek and simple. The hosting offers CWP control panel support that is compatible with PHP language and is easy to use and understand. So, you can easily manage the coding, programming, and other management operations on the hosting with the easy user interface of the control panel.
Madaar Technologies Customer Support
The platform boasts 24/7 customer support through phone calls, web chat, emails, support tickets, and even social media channels. However, the support doesn't seem to be very active and instant.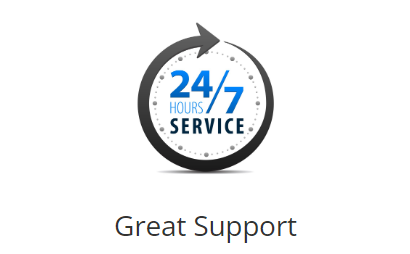 You significantly have to wait for the answers to your queries and problems.
Security Analysis
Security is the most essential feature of any web hosting provider, and you need to ensure that the web hosting is good with its security features and patches.
Madaar Technologies offers free auto SSL certificates with all its hosting plans, which helps secure the websites while assuring visitors that they're using a safe hosting platform. So, the security is quite tight with Madaar Web Hosting.
Madaar Technologies Data Centre Location
There is no clear or authentic information available about the data centre locations. We also tried contacting support for the same, but there were problems with the response.
As such, only assumptions can be made about the data centre locations of Madaar Technologies. The official website mentions the following cities in the footer, which can be construed as Madaar Technologies data centre locations-
Core Features of Madaar Technologies
The features of a hosting solution are an accurate indicator of its efficacy, efficiency, and use for businesses.
You want a hosting solution that offers speed, performance, and security. Herein below are the features of Madaar Technologies that will help you judge if the hosting meets your requirements or not.
SSD Storage
The hosting offers SSD storage for your website, making the website loading speed 10 times faster. With such speed, your databases and other files will be instantly available. Moreover, when it comes to speed, the servers in Pakistan are highly optimized, which further offers faster website speed and server latency as low as 10milliseconds.
1-min Quick App Installation
The hosting supports all kinds of applications and CMS platforms like WordPress, Drupal, Joomla, etc. With the quick app installation feature of the web hosting, you can install all such CMS for added functionalities on your website within a few clicks.
PHP and MariaDB Support
The hosting offers support for all PHP versions, making it much easier for you to handle the control panel. Additionally, the hosting uses MariaDB database support which offers faster and better performance, thereby making the hosting more reliable and swift.
SSL Certificates and Firewalls
Security is an essential feature with hosting and cloud servers. Madaar Technologies takes care of the same by offering free SSL certificates with shared hosting. Additionally, they offer Firewall support with their cloud servers to further prevent your website from external security threats.
Domain Registration and DNS Settings
Not only can you get hosting for your websites, but Madaar Technologies also offers domain registration services with features for all kinds of DNS settings on your website.
Types of Web Hosting Madaar Technologies Offers
Madaar Technologies takes multiple types of hosting solutions within its purview. Here are some of the core types of web hosting that Madaar Technologies offers-
Madaar Technologies Hosting Pros & Cons
With every hosting, there are pluses and minuses. Here are the core advantages and disadvantages of Madaar Technologies Web Hosting Services–
Pros
High-speed web hosting with SSD storage.
Support for all PHP versions and the MariaDB database.
Excellent security with free SSL certificates and firewall.
Domain registration and DNS services.
30-day money-back guarantee with some hosting services.
Cons
The services are available only in Pakistan and some surrounding areas.
They boast of 24/7 customer support, but it's not true.
FAQ's – Madaar Review
What payment methods does Madaar Technologie accept?
You can make payments through direct deposits, cheques, or DD from anywhere in Pakistan. You can also pay using EasyPaisa online payment mode.
Can I upgrade my account if I need to?
Yes, upgrading your account is possible if you seem to require a higher plan. You will have to pay the adjusted cost for the higher plan.
Madaar Technologies creates a custom plan?
There is no information as such available for a custom plan. So, it seems as if you only need to choose from the already available plans. However, you can still contact support and wait for an answer.
Conclusion – Madaar Review
So, that was all about Madaar Technologies. The platform comes with end-to-end hosting solutions and can fulfil your hosting requirements well.
It has features for offering high speed, high performance, and secure hosting. However, the services are limited to Pakistan and surrounding areas. Moreover, you may face issues with the support, which can be a setback in choosing the platform.
Nonetheless, the platform seems feasible for the needs of a small website, and you can give it a try if you want web hosting in Pakistan.