Are you finding a Hosting Service with good customer support and an easy-to-use interface? Because we are going to review a service provider called HostUpon, which provides you with what you are looking for and much more. They provide good security features along with a 30-day money-back offer.
So read this review to learn about the features of HostUpon and if it is worth trying. Without taking much of your time, we will start our HostUpon Review.
About HostUpon
HostUpon is a Hosting Platform that provides various kinds of hosting and has a wide range of plans for you to choose from.
They are very confident about their Customer Service, and you can choose which plan suits you from the list of hosting services they provide.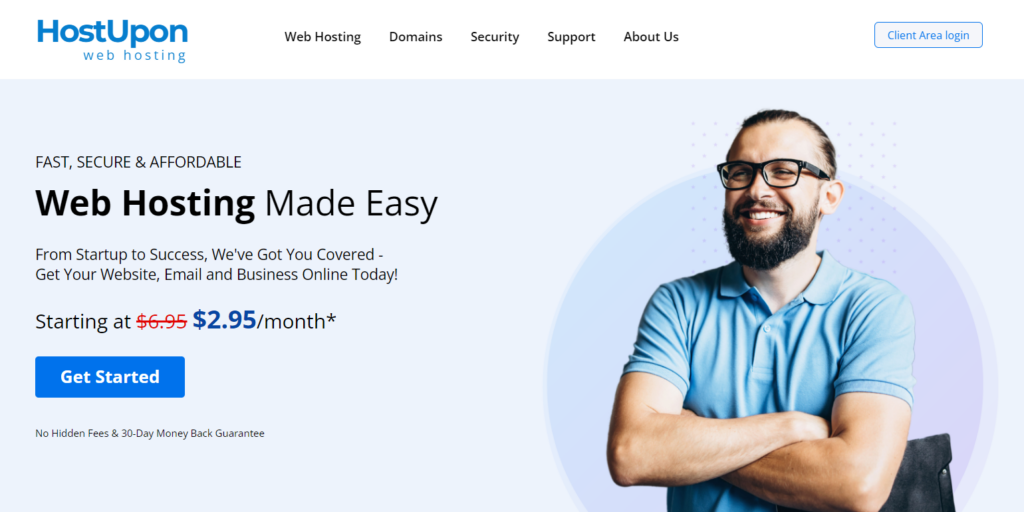 Moreover, HostUpon claim to be dedicated to providing Web Hosting solutions to businesses of all scales. They have its servers in 5 locations around North America and is based in Toronto, Canada.
Test And Analyze
We may now test the hosting platform's services in this HostUpon review.
User Interface & Ease of Use
An easy-to-use and intuitive User Interface is essential, so you can easily navigate and find your desired options. HostUpon provides you with cPanel for managing your webspace, installing applications, and setting up email.
Although cPanel is not that modern looking, it is pretty intuitive and easy to navigate. They also have guides that direct you through various common problems that you might encounter.
HostUpon Customer Support
HostUpon promises 24/7 customer support. This not only helps to solve instant queries but also prevents your site from running slow for longer.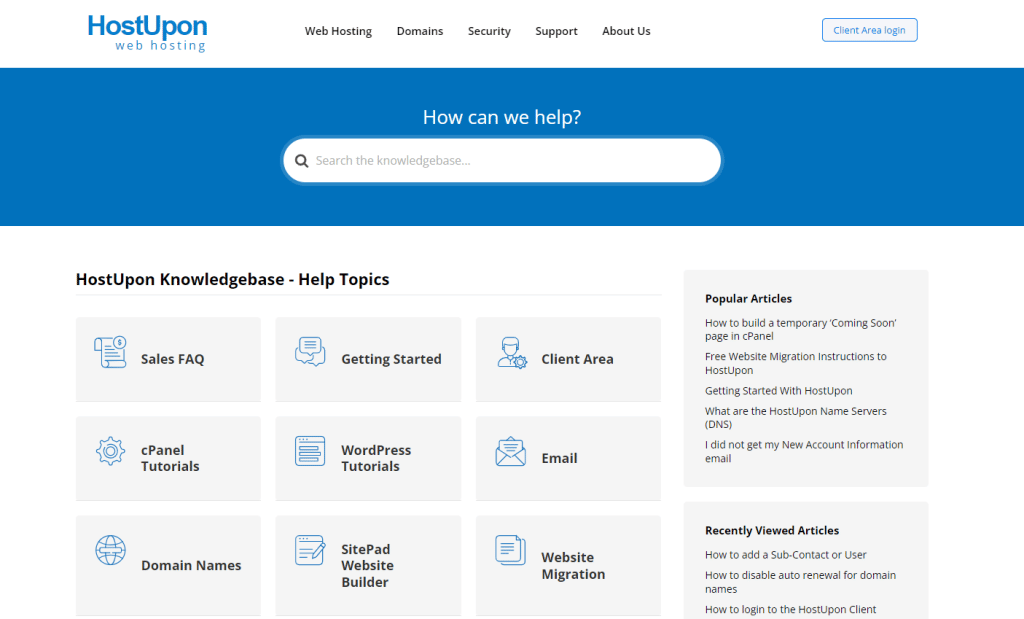 You can speak to their customer executive or reach out to them via tickets that hardly have a response time of 10 mins. Also, you can even choose to call them on the number provided on their website.
Although the call support is only available from 9 am to 5 pm EST, you can use the ticket support 24 x 7 any day.
Security Analysis
Security is a big deal when it comes to servers and data related to business. HostUpon offers SSL Certificates, Paid Backup Plans, and many more.
Their Dedicated Servers come with a WHM solo interface. You also get root access with CentOS.
They also have CSF and LFD Firewalls, Brute Force Detection, and Mod_security on their Dedicated and VPS servers.
Although some features are paid, and some require you to buy premium plans, their Servers' security measures are quite good. But they don't mention any DDoS Protection on their Website.
Key Features of HostUpon
The list of key features of this platform lies ahead in this HostUpon review.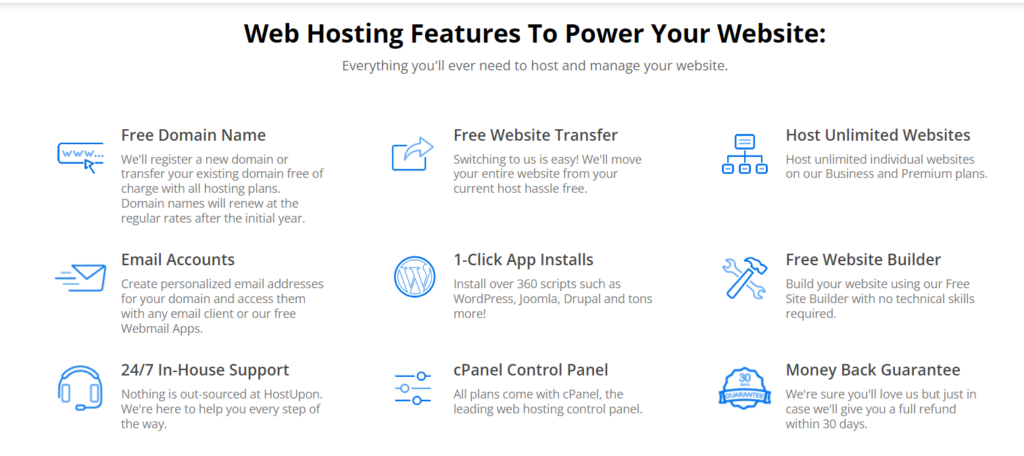 Types of web hosting are offered by HostUpon
HostUpon offers various kinds of Web Services and Hosting services. Their plans include: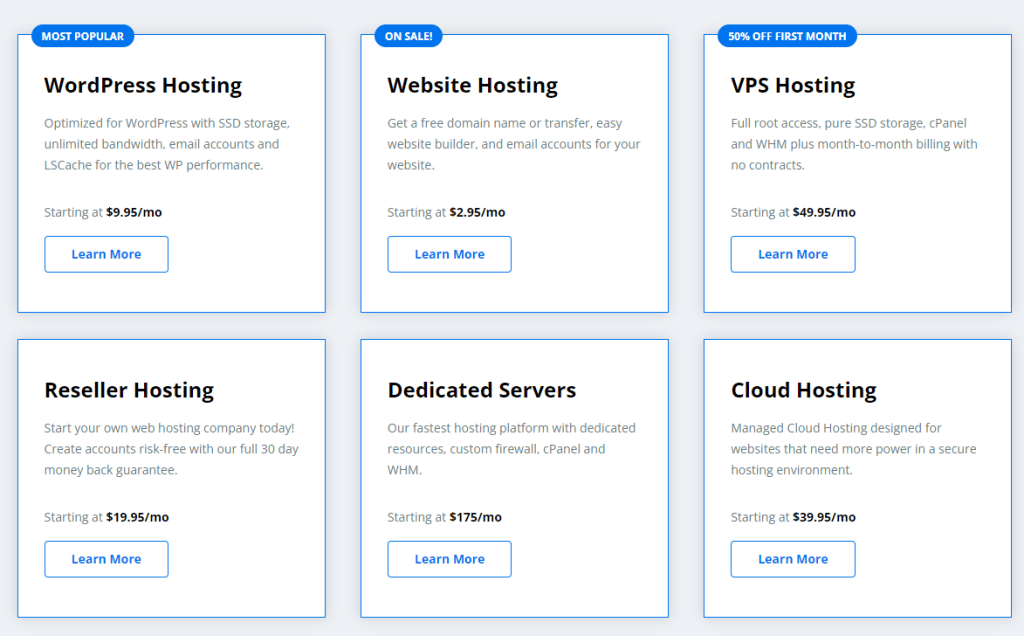 HostUpon Refund Policy
A refund Policy is always appreciated with any Service. HostUpon offers a 30-day money-back guarantee. However, you will not be provided with any refund for shared/reseller pre-paid accounts and renewed services.
Furthermore, there are no refunds for domain registrations, control panel licenses (cPanel, Plesk, etc.), setup fees, account add-ons, or renewals of any services or dedicated servers.
HostUpon Pros & Cons
Pros
1-Click Installer Available
30-day Moneyback Guarantee
Free Website Builder
Free Website Transfer
Free Domain Name
Cons
No mention of inbuilt DDoS protection.
Frequently Asked Questions – HostUpon Review
What payment methods do you accept?
HostUpon takes Payment from VISA, MasterCard, and also PayPal.
What is the starting price of HostUpon?
HostUpon Review: The most basic plan from HostUpon provides shared hosting and the regular price is $6.95 per month, but you can probably find it cheaper on offer.
Is HostUpon's Customer Support good or bad?
HostUpon's Customer Support seems pretty good. They also have an in-house Call-Support number and various other great qualities that make them worth a try.
Conclusion – HostUpon Review
We discussed various aspects of HostUpon Review. We discussed their User Interface, customer support, and even their Server locations. They have good customer support and servers in North America.
So, are you considering them as your Hosting Service?
If you are still unsure, you can try them out for yourselves with their 30-day money-back guarantee without taking any risks!