Fast and smooth connectivity should be your primary need when buying a hosting plan. But good security and numerous features to keep your website up and running at all times are complicated. But this hosting could help you with that.
Hostiman is a hosting service provider that can ensure the best connectivity globally with plenty of server locations. This platform offers numerous hosting plans, which we will look at in this article.
Let us now get into this Hostiman review and explore it.
Overview of Hostiman Hosting
Based in Russia, Hostiman is a pretty old hosting service provider that offers its service to the world through its numerous server locations. The more server locations, the better the connectivity.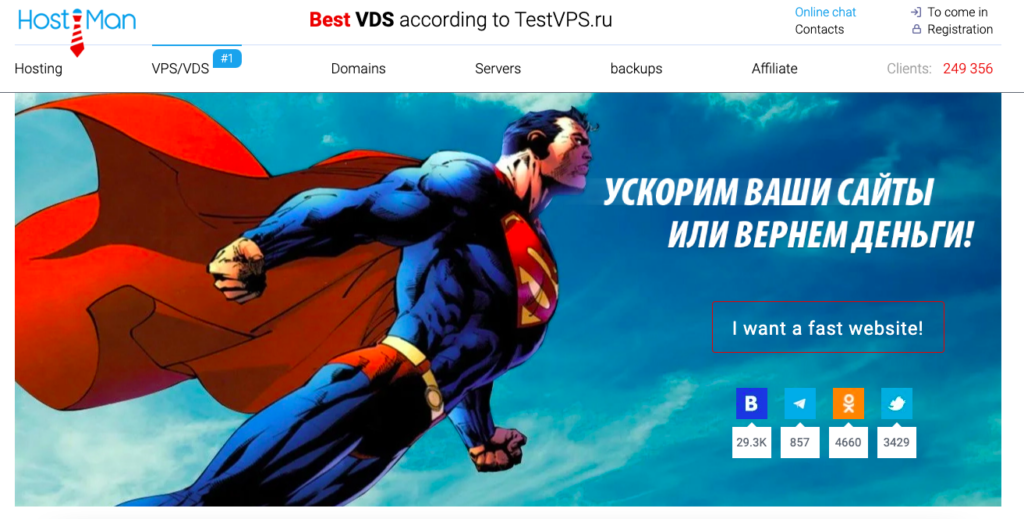 On this hosting platform, you get hosting plans that include Russian hosting, VPS and VPS, servers, domain-related services, etc. Let us know more about it as we continue this Hostiman review.
Hostiman Data Center Location
The data centers of Hostiman are located in:
Customer Support Analysis
Now comes the customer support analysis of this platform in this Hostiman review. This hosting platform offers customer support through live chat, emails, etc. However, the support is generally provided in Russian, which might bother some of you.
Hostiman Key Features
Let us now list the key features of this hosting platform.
DDoS Protection
If you fear losing your data to some third-party or DDoS attack, you can stay relaxed with Hostiman. Here, you get complete DDoS protection with your hosting plans, ensuring absolute data security.
Unlimited Traffic
Many of us might have paid extra or a fine for using up more resources than offered, such as the traffic limit.
As you grow online, you would want to increase your traffic which might go beyond the limit provided by your hosting service provider. But with Hostiman, you do not have a traffic limit, so you do not have to pay anything extra.
Automatic Backups
You might stay relaxed that the security system offered by your hosting platform is reliable and will not harm your data. But what if something happens? In such situations, Hostiman offers you automatic backup to offer complete relaxation of your data's security.
Types of Hosting Plans Does Hostiman Offer
The hosting plans offered by Hostiman include:
Hostiman Domain
Let us now look at the domain-related service offered by this platform in this Hostiman review.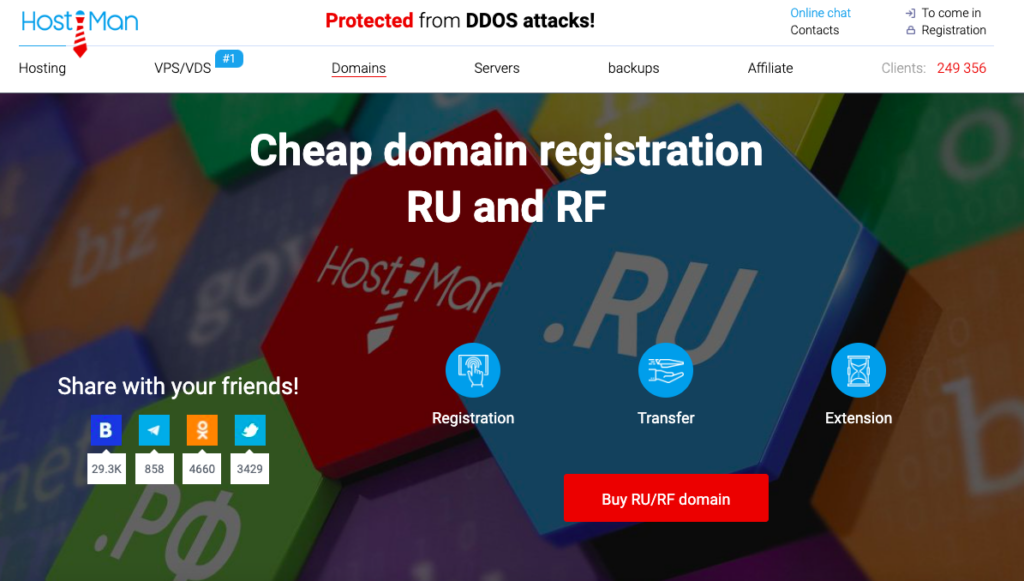 Register a New Domain
Hostiman is a reliable domain name registrar who will help you throughout the process of getting your domain name registered. The domain names are available here at pretty economical prices for you to buy.
Transfer a Domain
Just like you would buy a domain name from Hostiman, you can also get your domain name transferred to Hostiman at affordable prices. Also, you get complete assistance from the customer support team.
Hostiman Pros & Cons
Now comes the pros and cons of Hostiman.
Pros
Plenty of servers
DDoS protection
Quick Customer Support
Affordable plans
FAQs – Hostiman Review
How much does Hostiman cost for Shared Hosting?
Does Hostiman Offer WordPress Hosting?
Hostiman does not say much about its services regarding WordPress hosting plans. However, you have the facility to install it and use it on Hostiman.
How much does Hostiman cost?
The cost demons on the plan you buy. For example, the cost for shared hosting starts at about $2.46 a month.
Conclusion – Hostiman Review
Now we are at the concluding part of this Hostiman review. Here we have many features that we liked and some that we did not. There could be a language barrier with this hosting platform, as the website is built in Russian, and the customer support.
However, you get access to DDoS protection, SSL certificates, unlimited traffic, and much more, enhancing your web presence. Also, the connectivity here is pretty smooth due to the number of servers Hostiman employs.