Hostdepot is a United States-based hosting service provider. It is a medium-sized company that has e-commerce solutions for users. It is considered a very popular web hosting service provider.
The whole team of Hostdepot is well organized and, at the same time, responsive also. The company provides 24/7 support to its users. The entire testimony is based upon the motive to serve the needs of all its users.
About Hostdepot
The company was founded in 1997. Its focus was to bring hosting to the forefront and ensure users integrated services. The shared hosting of its users is based upon providing services such as shared hosting, dedicated servers, an e-mail facility, and security solutions.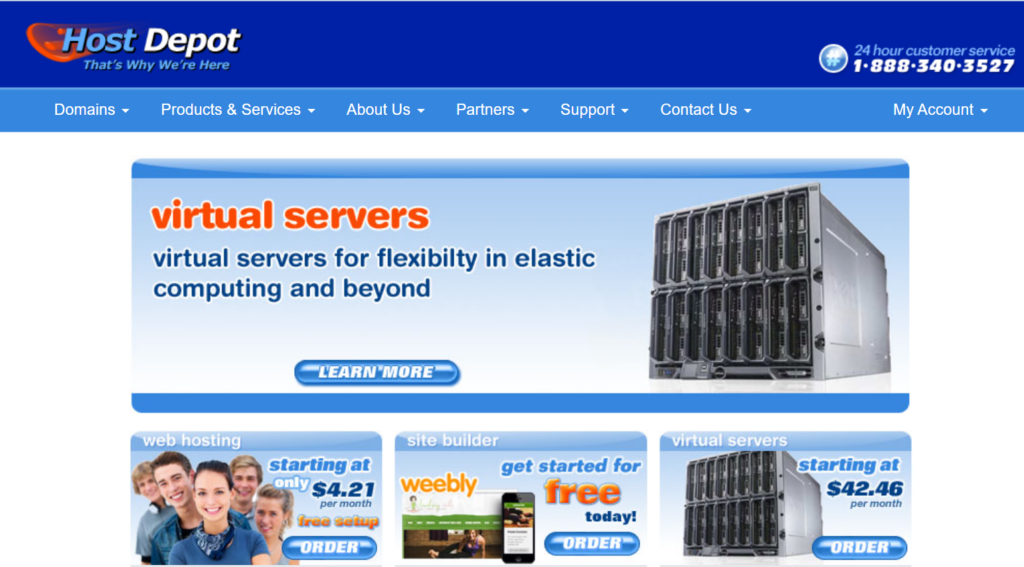 It aims to provide users with a reliable and high-end performance hosting experience. Hostdepot is based upon this approach and well substantiates it too.
Test and Analysis
The below-mentioned parameters are tested on the performance of a web hosting service provider. Let's see how Hostdepot works on them.
User Interface & Ease of Use
The system is well-organized and sophisticated. The platform is very lively and up to the satisfaction of the user. It provides all the tabs readily available on the platform and thus makes it easily available for the user.
Hostdepot Customer Support
The company has Hostdepot services available for users all the time. There's a live chat option available on the website for the user's easy use. It ensures 24/7 hours service-providing facilities.
Security Analysis
The stakeholders very well protect the whole database of the company. It ensures that each user's information is well protected and also authenticated by the firm through security features like SSL certificates, DDoS protection, firewalls, site lock, and more. With all these security features, the website always remains safe and secure.
Key Features of Hostdepot
These are some key highlights that make Hostdepot more important than other web hosting service providers.
Hostdepot Domain
Hostdepot has a special facility to ensure domain choice from a list of certain domain names. It provides a good price for domain services and thus is mostly chosen by customers.
HostDepot Pros & Cons
These are some positives and negatives that are related to Hostdepot 
Pros
It has 24/7 customer support.
It has a 30-day money-back guarantee assurance.
It has excellent security features.
FAQs – HostDepot Review
How much does Hostdepot cost?
It costs approximately 5.91 dollars per month.
Where is Host Depot, Inc.'s Headquarters?
The headquarters are located in Florida.
Does Hostdepot offer a money-back Guarantee?
Yes, it offers a money-back guarantee. It ensures a choice for the user to avail of the services for about 30 days, and then if the user is not satisfied with the company's services, they can ask for a refund.
Conclusion – HostDepot Review
Hostdepot is an amazing service provider. It is best known for its money-back guarantee offer. The team is well organized and always available for the users.
The whole team is very courteous to the clients, and thus, this makes Hostdepot a good option for web hosting service providers.