Have you been looking for a hosting services provider that offers you the best ease of use and does not break your bank in phenomenal hosting? It could be challenging, but we found one for you.
HostBet, as the name suggests, could beat a good and satisfactory service; if you are not satisfied, it will work on it. This hosting platform does not offer an enormous range of hosting services but excels at what it does provide.
Let us look into this platform in this HostBet Review.
About HostBet
Launched in the market in 2019, HostBet is an India-based hosting service provider that offers its services through its data centers across the globe. Piyush Maheswari founded this hosting platform in Bikaner, Rajasthan, India.
HostBet is one of the world's leading hosting platforms with a small yet efficient range of hosting plans. The hosting offered by this platform includes shared hosting and reseller hosting.
HostBet Data Center Location
The data centers of HostBet are located in:
Customer Support
We could say with a sense of satisfaction that the customer support offered by HostBet is speedy and reliable. You can reach out to the customer support team through live chat, calls, WhatsApp, and tickets.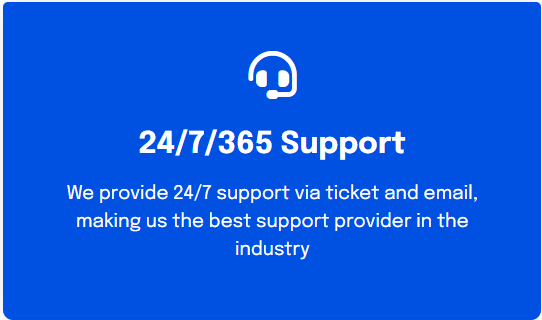 You would need to provide your basic details, and you will receive quick replies at any hour of the day.
Core Features of HostBet
Now it's time to take a look at the core features of this platform in this HostBet Review.

Ultra-fast Sites
While using websites on the internet, you look for speed, and when you do not get it, you might switch to another website. The same could happen to your website, and this must be avoided. Therefore HostBet hosting plans are optimized via LiteSpeed web server to provide the best speed to your website.
1-Click Install
Plenty of applications could prove to be extremely useful for your hosting journey. Applications make your hosting experience more straightforward, so why not make installing it more effortless. Therefore HostBet helps you install multiple applications with just a click.
Easy Site Management
You must have watched people struggling with their website handling as the dashboard, and the cPanel is hard to configure. But with HostBet, you get the best ease of using your website as here you get customized client area and cPanel.
Free SSL Certificate
To secure your websites, you could take many steps, and one of those is including SSL certificates. You might fear its costs which you should as SSL certificates are pretty costly. But with HostBet, you get SSL certificates for free.
Types of Web Hosting HostBet offers
The types of hostings offered by HostBet include:
HostBet Domain
With HostBet hosting, you also get the facility to register and transfer your domain name.

You can register domain names as per the category you want, such as art, enterprise, shared hosting, etc. The prices start from about $1.66 a year. 
HostBet Hosting Pros & Cons
The pros and cons of HostBet are listed below in this HostBet Review.
Pros
User-friendly interface
LiteSpeed
Quick customer support
Highly Affordable plans
Cons
Renewed plans are not refundable
FAQs – HostBet Review
What is the uptime guarantee of HostBet?
This hosting platform offers next to perfect uptime, which means that it provides 99.99% uptime on all its hosting plans. 
Where is the Base company located for HostBet?
HostBet was launched in 2019 and was founded by Piyush Maheswari in Bikaner, Rajasthan, India.
Does HostBet provide DDoS protection?
HostBet does not say much about DDoS protection, but it does ensure that your data is kept safe from any third-party attacks. 
Which control panel does HostBet offer?
HostBet offers one of the best and most preferred control panels worldwide. Here you get the facility of the cPanel control panel with your HostBet hosting plans.
Conclusion – HostBet Review
Now we must look back at this HostBet Review and list the good and bad involved. This hosting platform has global data center locations that are pretty much in different directions so that you can expect good coverage worldwide.
The facility to cPanel and LiteSpeed are some of the best features. Also, customer support here is pretty quick at any hour and does not beat around the bush. Furthermore, HostBet also offers a 7-day money-back guarantee if you are not satisfied with their services. However, the refund policy may not extended to all services.