It could be challenging if you are entirely out of budget and yet want to host a website. But the odds are not wholly zero, and you still have a chance of getting hosting. But who could offer to hosting for free?
FreeHosting, as the name suggests, offers free hosting services to its users worldwide. The range of hosting is small. The two types of web hosting include the paid and unpaid versions.
We will learn more about this hosting platform as we move further in this FreeHosting review.
About FreeHosting
FreeHosting, as you might have guessed, offers free hosting services to its users spread across the globe. This hosting platform has two data centres set in Europe that connect globally.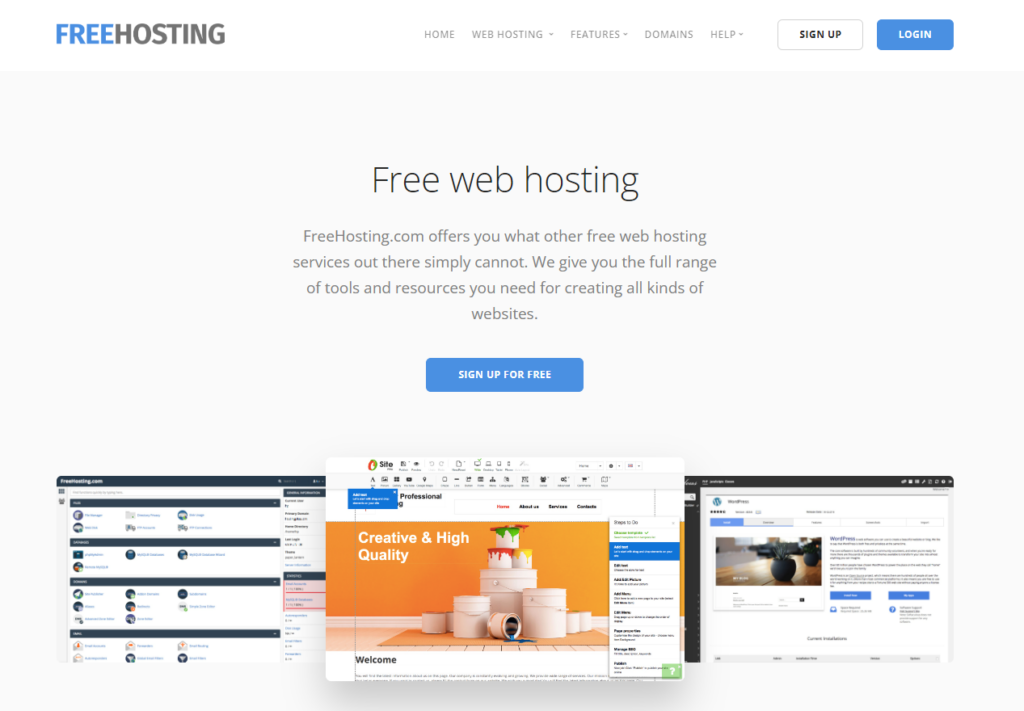 This hosting platform offers a small range of hosting services, including paid and unpaid hosting. The services provided with these plans are pretty efficient, that includes cPanel with both hosting plans.
Speed Test And Analysis For FreeHosting
Let us now put the services offered by FreeHosting to the test.
User Interface & Ease of Use
The user interface is a considerable factor while buying a hosting plan as this is where you work, and without understanding it, you would waste your money.
That is why FreeHosting paid, and unpaid hosting plans give you access to cPanel to make your hosting even more manageable.
FreeHosting Customer Support
Now comes the customer support offered by FreeHosting. This hosting platform provides customer support through emails.
We could say that customer support is not the most impressive service this platform offers, as it is pretty slow and might take hours to respond.
Security Analysis
Security, as you might know, is one of the crucial factors that you must consider while buying a hosting plan.
FreeHosting offers features such as SSL certificates, SSH access, etc. However, most security features are only included with the paid hosting plan.
Key Features of FreeHosting
We must now list out the key features of FreeHosting.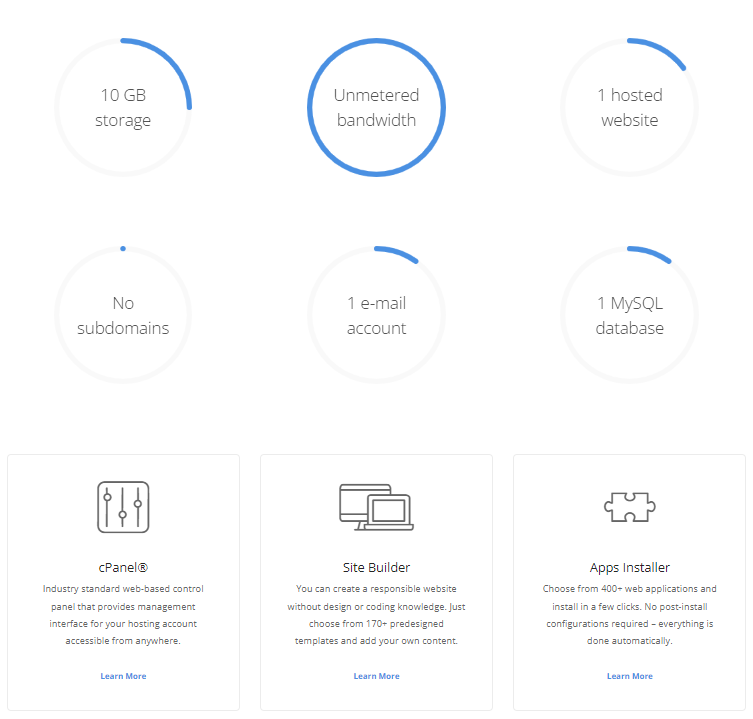 Application Installer
With applications on your hosting, you can work with the best ease and speed. However, sometimes the process of installing applications could be tiring but not with FreeHosting, as it helps you install over 350 applications with just a click.
Site Builder
Not everyone is a pro at website building, and not everyone has the budget to hire a professional.
So why not build your website with the most straightforward drag-and-drop technology website builder that FreeHosting offers with its hosting plans? Get going on your website!
cPanel
cPanel is one of the best control panels out there in the market. Here you can work perfectly with your hosting whether you have enough experience or not due to the interface it offers, And therefore with FreeHosting, you get to use cPanel with your hosting plan.
Types of Web Hosting Plans FreeHosting offer.
FreeHosting offers: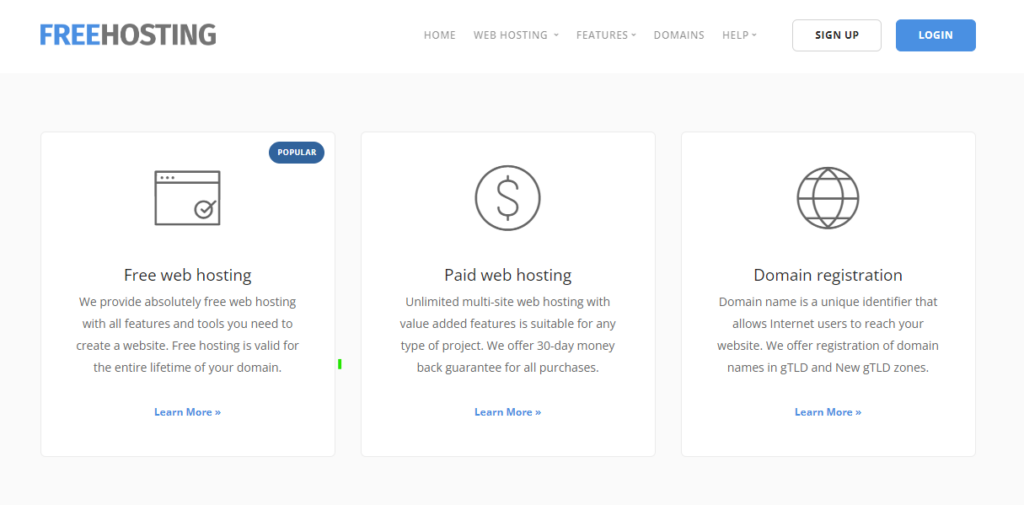 FreeHosting Refund Policy
With FreeHosting hosting plans, you get the benefit of a 30-day refund policy excluding domain-related payments and payments for one-time billed account add-ons. So you are under a safety net and won't lose your money within 30 days of purchase.
FreeHosting Pros & Cons
Let us now list out the pros and cons of this platform in this FreeHosting review.
Pros
cPanel
Free hosting
Multiple data centres
Cons
Not entirely free
Unreliable customer support
FAQs – FreeHosting Review
Is FreeHosting safe?
FreeHosting is a secure hosting service provider, but since it is free, you might expect them to make a profit out of your contact details.
How to upgrade to the premium one?
To upgrade to premium hosting, you ask customer support to help you through the process and get the paid hosting version.
How to Transfer Domain Name to Other Hostings?
You can transfer your domain name to another hosting through the domain name transfer feature, often offered by hosting platforms.
Why does FreeHosting offer free hosting?
FreeHosting offers free hosting as it aims to provide its services for users from all classes. However, the benefits are not entirely free and may cost you for add-ons.
How is the customer support of Free Hosting?
The customer support offered by FreeHosting is not entirely reliable as it might take hours to days to reply to your support tickets.
Can I get WordPress Hosting For Free
No, FreeHosting does not offer Free WordPress hosting services for your websites plus their server resources are also very so you can install it yourself too.
Conclusion – FreeHosting Review
We must now look back at this FreeHosting review and list the profitable and not-so-profitable points about it before making a purchase.
With FreeHosting, the free hosting plan might not entirely be free as the add-ons get pretty much.
Also, the speed and services are not efficient with the free hosting plan and could be somewhat not that reliable.
However, the paid version is better than the free hosting, and you might want to take a look at it using the benefit offered by the 30-day refund policy.