Suppose you are looking for a hosting service provider that offers you just what you want, even at affordable prices. So, how long will it take you to find one such? But what if we say we can shorten the process by suggesting one right now?
FillHost is a hosting service provider that offers you various services, including hosting plans such as WordPress hosting, cPanel hosting, reseller hosting, etc. Also, domain-related services are provided here.
So let us get into this FillHost review to answer your questions about it.
About FillHost
FillHost is an India-based hosting service provider whose data centers and server locations are spread across the globe, ensuring a fast and reliable service. Also, the customer support offered by this platform is pretty quick.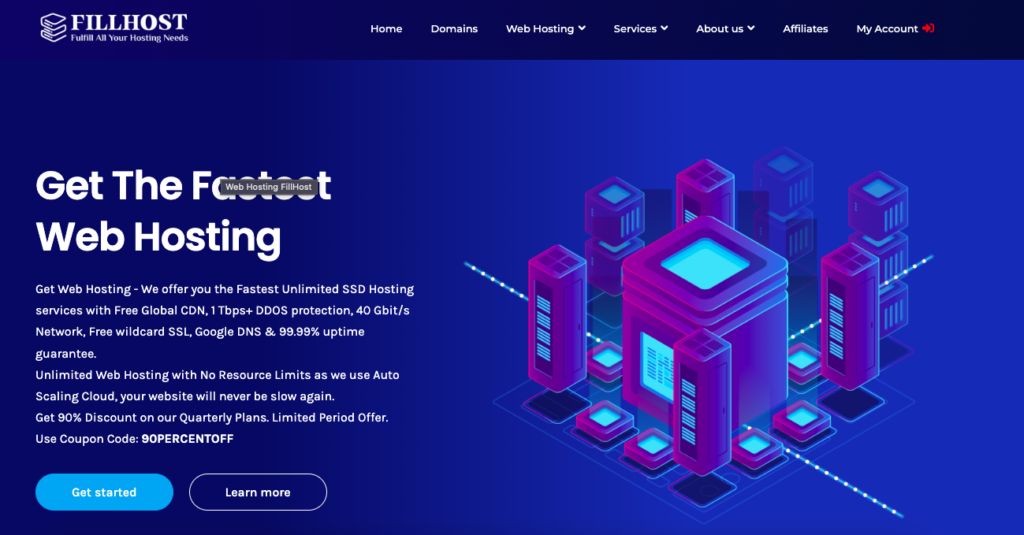 The services offered by this hosting platform include WordPress hosting, cPanel hosting, reseller hosting, etc. Also, you get access to services such as domain registration at affordable prices here.
FillHost Data Center Location
The data center of FillHost is located in
Customer Support
We must say that the customer support offered by FillHost is exceptionally quick and reliable. We have tested the various channels of customer support this platform provides, and not all of them provided a good result.
You can reach out to the customer support team of FillHost through live chat, WhatsApp, calls, and emails. However, the live chat option seems to be stuck and has massive delays in response often.
Core Features of FillHost
Let us now discuss the core features of this platform in this FillHost review.
AutoScaling Cloud
Having someone who could measure the number of resources you use and how much you will need in the future is great as you save lots of money doing so. Therefore with FillHost, you get Autoscaling clouds that scale your use of resources over time.
Global CDN
You must have heard people saying, the closer the servers, the better the network. Therefore to offer your websites the best speed, FillHost provides you with a global CDN that keeps network points close and the speed fast.
Free SSL Certificates
This hosting platform offers you free SSL certificates. The better the security and encryption of your websites are, the safer your data stays. Therefore always include SSL certificates in your hosting plans, just like FillHost.
Types of Web Hosting FillHost offers
Some of the hosting plans offered by FillHost are:
FillHost Domain
As we mentioned earlier, you get plenty of services with FillHost. Here you also get to register your domain names at the best costs.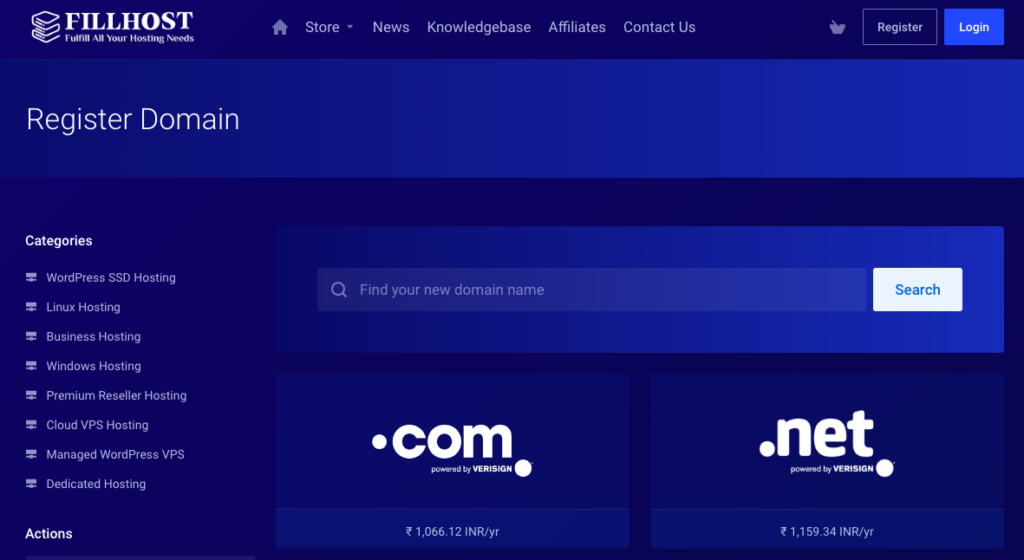 Important Note: Domain name prices are updated frequently. So, I request you to verify the pricing by visiting the respective websites.
Also, you do not have to worry about the risks involved as this hosting platform takes the required safety measures.
FillHost Hosting Pros & Cons
Now comes the pros and cons of FillHost.
Pros
Quick customer support
Global CDN
Free SSL certificates
Highly affordable plans
Cons
You might have to ask customer support for some information about the platform. 
FAQs – FillHost Review
How much does FillHost cost?
The cost will always depend on the plan that you buy from FillHost. This hosting platform offers hosting plans at pretty economical prices, such as $0.63 a month for WordPress hosting plans.
Which FillHost plan should I get?
As a beginner, you should always choose the minor plan and look for its good features. The WordPress plan could be suitable for a beginner as it is pretty easy to use.
Do FillHost offer a money-back guarantee?
Yes, FillHost offers a 30-day money-back guarantee on all shared web hosting plans with no free domain.
If you are looking to get the money back on your plans with a free domain, you will be given back the money minus the cost of the domain for 1 year. Also, this does not apply to monthly and quarterly plans.
Similarly, no refund is provided for Managed and Unmanaged VPS, Cloud VPS, and Dedicated servers. You can use the services for 30 days and terminate them afterward.
What payment options do FillHost offer?
FillHost accepts numerous payment options such as Visa, Mastercard, PayPal, Amazon Pay, American Express, stripe, etc.
Conclusion – FillHost Review
As we conclude, this FillHost review lets us sum it up with a list of good and bad. We didn't get many reasons to consider this hosting platform terrible, but we could say that you might not get all the information on the website, so make sure you try it out yourself.
However, the various CDN locations are the star of the show. The features such as free SSL certificates, website migrations, a good uptime, etc., keep faith in this hosting platform.