DialHost Review: The comfort of having a web hosting service provider which has the potential to serve all your needs somehow becomes a scenario that is difficult to be experienced in reality. Only some web hosting services fulfill these needs, and DialHost is one such hosting provider.
DialHost has got 15GB of email storage and personalized service for all its customers. It is well known for its cost-effective approach, transparency, and quality of services.
This article deals with DialHost company and its associated features with a detailed Dialhost review. Let's get started with it.
About DialHost
DialHost is 20 years old and was started in 2002. It is based in Portugal. It has gained immense popularity because of its structure and solutions. The main goal of DialHost is to provide a trajectory to its customers with the aim of offering quality hosting, security, and service.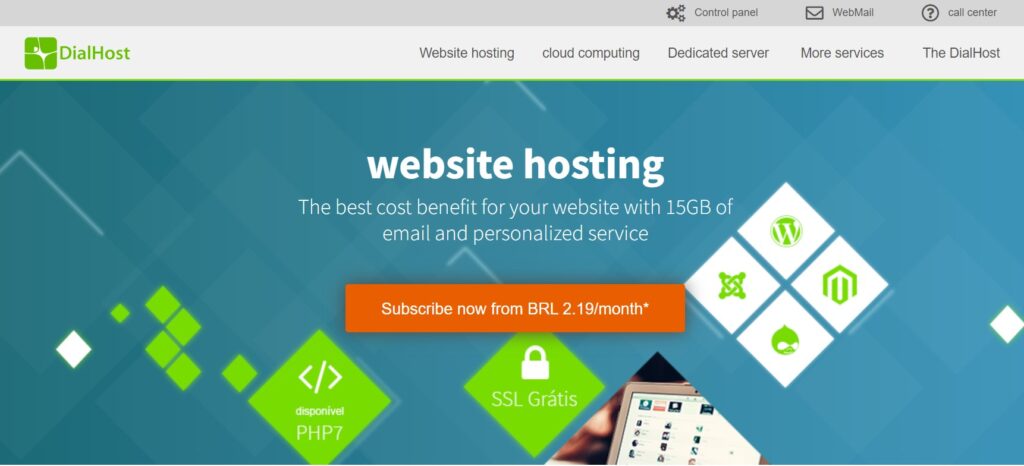 The client is provided with a transparent approach to dealing with security provisions and several of its crucial services. The cost of hosting packages is also very effective and is indeed reasonable to all customers.
Test and Analysis
We ran multiple tests and analyses on DialHost to review its performance and efficiency. Hereinbelow are the results of our tests and analysis on different parameters.
User Interface & Ease of Use
The company provides webmail, a control panel, and a customized platform to design the website of your own choice. This pleasant environment of work brings productivity to the user's business.
Further, the company strives to create a creative environment for its users and an easy-to-use control panel.
DialHost Customer Support
The company has got a 100% qualified team of professionals to solve the diverse problems that users send to the company for processing. DialHost has got a special call center to answer the main questions of its clients.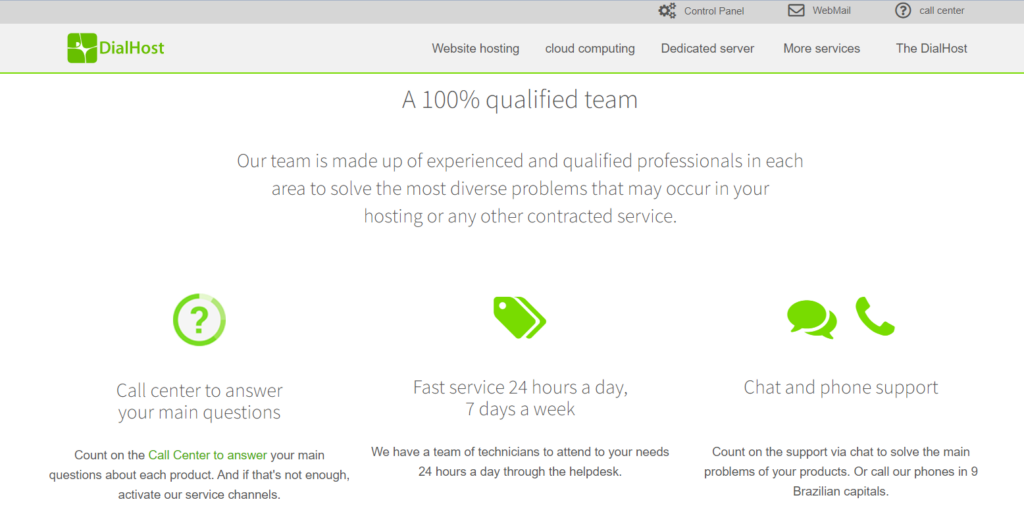 There is also a support section and you can reach out to support via chat, calls, and support ticket systems. The responses are pretty timely and you can have answers to your questions from their FAQs sections too.
Security Analysis
The infrastructure that DialHost provides is totally secure and has got various levels of authentication for the user. The platform is free from piracy and any third-party mitigation. The firewall feature is really secure with respect to the personal information of the user.
Additionally, they provide SSL certificates with the hosting to keep the websites secure and safe from unwanted threats and attacks.
Core Features of DialHost
Hereinbelow are discussed the key features of DialHost.
Types of Web Hosting DialHost offers
DialHost offers the following hosting services to its users-
Pros & Cons – DialHost Review
Along with some positives, there are a few negatives while working with DialHost. These are discussed below in the form of pointers-
Pros
Cons
FAQs – DialHost Review
Can I use DialHost for free?
Does DialHost offer Daily backup?
No, DialHost does not provide a daily backup service to its customers.
Conclusion – DialHost Review
The customized service features of DialHost are discussed in brief; thus, DialHost is easy to use and secure. It is backed up by a MacAfee security firewall that has got high authentication features, and thus users feel secure while working on it.
The amazing qualities that DialHost possesses are exclusive to it and make it one of the best hosting service providers. The whole scenario of working on DialHost is quite easy and is further backed up by easy pricing and effective maintenance.
We wish to see these features in our web hosting service provider and this makes DialHost the best web hosting service provider.