Aspwebhosting offers windows hosting services in Australia, including Windows web hosting, reseller web hosting, Sharepoint Webhosting, dedicated hosting servers, and cloud servers. Coming across this web hosting, we thought why not try and review it. So, here is a detailed Aspwebhosting review which we have compiled after thorough tests and analysis of the hosting's security, support, ease of use, and other features.
Have a read to find out if this is the web hosting suited to your needs or not.
About Aspwebhosting
Aspwebhosting was founded in 2001 as a web hosting company offering affordable and easy means to set up, monitor, and maintain websites, including advanced features like online shopping and database functionalities.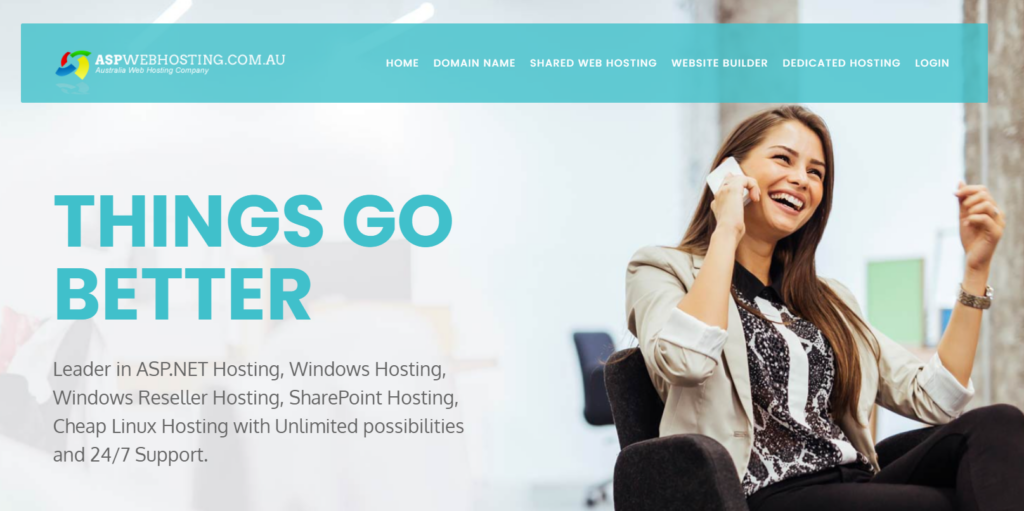 It also provided a platform for web developers to focus on web design. Aspwebhosting is an Australian company, and all of its data centres are located in Sydney, Australia.
Moreover, they also own data centres located in Brisbane to offer power backup, fire suppression systems, network connectivity, and security. The facility is on top of multiple power grids with UPS battery backup and dual diesel generators onsite.
Test & Analysis
Refer to the following points for the analysis of Aspwebhosting.
User Interface & Ease of Use
The Aspwebhosting control panel offers easy management of your hosting system. You can create websites, use FTP, upload files, change the asp.net version, and a lot more. DotNetPanel powers the control panel.
The panel is fully automated, and you must ask for services like DotNetNuke, CommunityServer, Mambo, Joomla, OS Commerce, PHPBB, WordPress, etc. It will be made available in the control panel with one click.
Aspwebhosting Customer Support
Aspwebhosting is constantly upgrading systems to match the latest web hosting technology, creating new tools and features to maintain a robust web presence.
It also provides 24/7 live chat support and a sales ticket system for resolving customer queries and questions. The responses through both the live chat support and sales ticket system are pretty instant and you do not have to wait too long to get the required support.
Security Analysis
Aspwebhosting's data centres offer 24/7 functionality 365 days a year, providing maximum reliability and security. The servers are monitored constantly throughout the day, and the HVAC systems provide cooling redundancy and nine managed backbone providers.
Additionally, two dozen more third-party backbone providers are available in the building using cross-connect. Here you can read Seekdotnet review also.
Key Features of Aspwebhosting
Aspwebhosting offers multiple features. Some of the most prominent features of Aspwebhosting are
Types of Webhosting Offered by Aspebhosting
Here are the types of web hosting services offered by Aspwebhosting:
Aspwebhosting domain
Aspwebhosting offers cheap and fast domain registration services and does not lock your domain if you want to discontinue its services. You can also transfer your domain over to a new web hosting service or your own server. Here you can also read DiscountASP Review.
Aspwebhosting Pros & Cons
While testing Aspwebhosting, we noticed some of the pros and cons.
Pros
Affordable rates 
Full ASP.NET and PHP support 
Automated software installed 
FAQs – Aspwebhosting Review
Where is Aspwebhosting Located?
Aspwebhosting is located in Australia, and all of its web servers, database servers, and data centres are located in Australia.
What payment methods are accepted?
Payments can be made through credit cards and Electronic Transfer Funds (EFT).
Does Aspwebhosting also offer windows hosting?
Conclusion – Aspwebhosting Review
Aspwebhosting is one of the leading web hosting companies in Australia and is a highly recommended company. The hosting has excellent support and the interface is easy to use and understand. The features of the hosting are also amazing and offer significant functionalities to efficiently run your website with good performance.
Considering all these factors, we can conclude that Aspwebhosting is a good hosting service and you can definitely give it a try.