When you are finding a web hosting service for your business website, you want to be sure about all aspects of the hosting. So, going through different reviews for considerable options helps. Well, that's what you will find here.
For today's article, we have come up with a detailed WebHosting Hub review to help you understand the features, pros, and cons, of this American web hosting company and analyze if this is the web hosting company ideal for your business needs or not.
We have used this hosting for months and tested it on multiple parameters including its features, functionalities, security, support, and more.
Based on all these parameters and analysis, we have successfully compiled this review for your understanding of the hosting. So, without any further ado, let's get started with the review.
About WebHosting Hub
WebHostingHub is an American web hosting company that was founded in 2010 and has since provided quality web hosting solutions that are easy to set up and affordable, supported with domain names, free web applications, and customized solutions for businesses.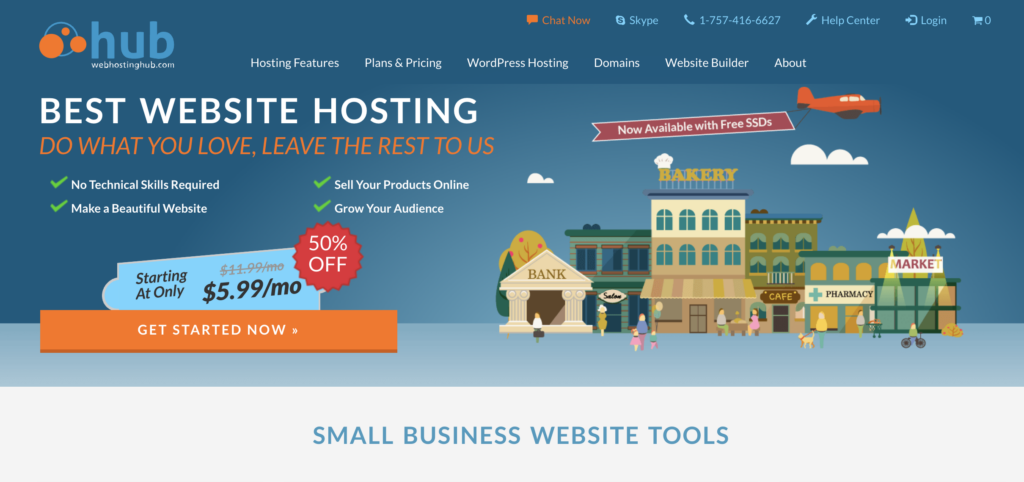 In addition to hosting solutions, it offers many other services like a comprehensive website builder, free domains, 1-click auto-install to create your e-commerce shop, and free SSL certificates with every plan.
Test & Analysis
We performed multiple tests and analyses for WebHosting Hub and hereinbelow are all the results of our tests based on different parameters.
User Interface & Ease of Use
WebHostingHub uses cPanel to control its website files which is the industry standard for control panels. The interface is easy to use and intuitive, it comes with various features like email tools to help manage your emails from the control panel, FTP manager, file manager, backup, domains, raw log manager, raw access logs, and error logs.
WebHosting Hub Customer Support
WebHosting Hub offers 24/7 customer support, and the support team comprises over 200 people. You can contact the support staff via telephone, email, live chat, Skype, or the support ticket system. The support staff is knowledgeable, and the response times are pretty quick as well.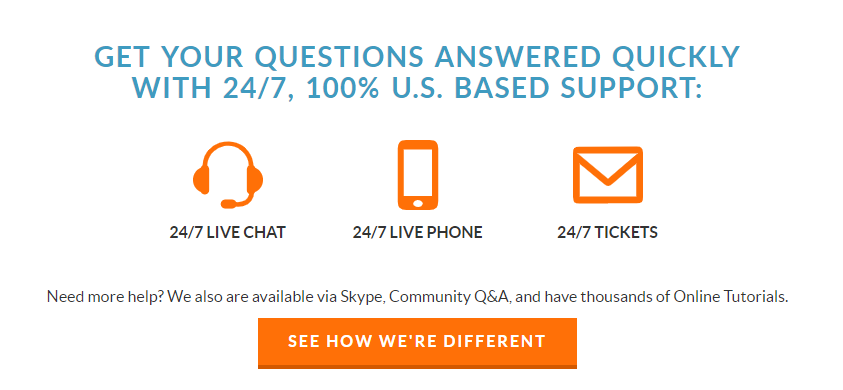 Security Analysis
WebhostingHub provides you with a security patch man with their services to scan and protect your website against any kind of malware, script, or DDoS attack. It can detect any security vulnerabilities and patch them for you, saving time and frustration by preventing hacks before they take place. It can also undo the automatic changes that have been implemented.
Key Features of WebHosting Hub
Here are some of the main features offered by WebHosting Hub.
Types of Web Hosting Offered by WebHosting Hub
WebhostingHub provides you with shared web hosting that you can choose if you are planning to host your website on a budget. In addition, they also offer you WordPress-optimized web hosting services to provide you with all the features that are required for a WordPress website for better performance.
Important Note: Web Hosting prices are updated frequently. So, I request you to verify the pricing by visiting the respective websites.
WebHostingHub Pros & Cons
While testing out the services provided by WebHosting Hub, here are some of the pros and cons we found.
Pros
Fast solid-state drivers that are twenty times faster than traditional hard disks
Easy to use cPanel control panel
90-day money-back guarantee
Knowledgeable support staff
Cons
Extra charges for backups 
Limited WordPress hosting solutions
FAQs – WebHosting Hub Review
What is the refund policy of Web Hosting Hub?
WebHosting hub offers a staggering 90-day money-back guarantee if you're unhappy with their services.
How many Data Center Locations does Web Hosting Hub provide?
WebHosting hub has two data centres located in Los Angeles and Ashburn.
Does Web Hosting Hub offer a free domain name?
Conclusion – WebHosting Hub Review
Concluding this WebHosting Hub review, we can say that overall, WebHosting Hub's shared and WordPress hosting solutions are for small businesses and blogs. They do not offer high-end or advanced hosting solutions like virtual private or dedicated servers, making them unsuitable for large companies and enterprises.
Nonetheless, you can use them to meet very specific business needs and if it doesn't work out for you, you can always use the money-back guarantee.
Hopefully, this review helps you choose the best.