REG.RU Review : Reliability and affordability do not always go hand in hand. You usually have to let one go to have the other; the same is true regarding hosting. But not always hosting's are a compromise.
REG.RU is a hosting service provider that could offer you both simultaneously. This hosting platform provides various hosting and server plans that you can choose from its multiple data centers.
Let us learn more about this platform in this REG.RU Review.
About REG.RU
REG.RU has been a hosting service provider thriving in the hosting industry for about 16 years. Through the years, this hosting platform has built multiple offices and data centers and has become Russia's leading hosting platform.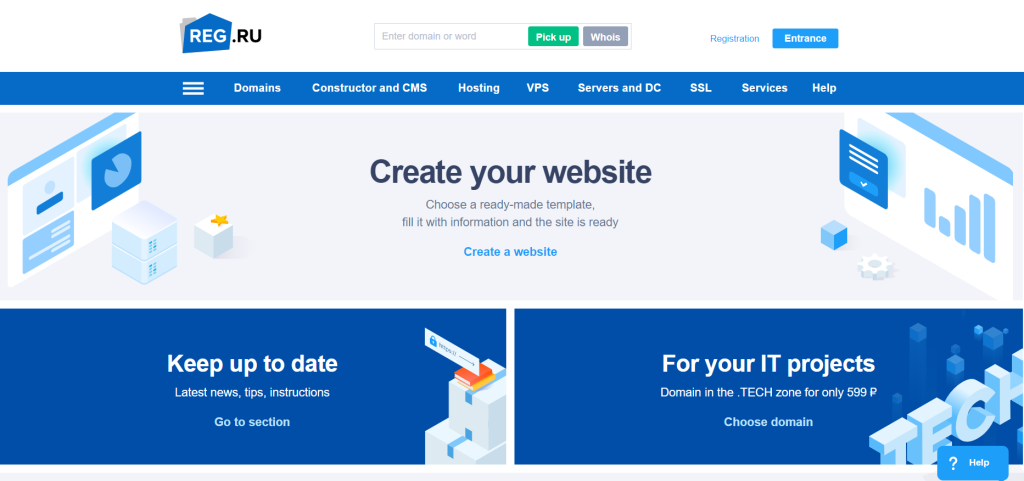 This hosting platform offers its services to the world through its multiple data centers located in Russia. This platform's primary focus is on offering domain names but has been providing various hosting plans as well.
Test and Analysis
Let us now test the services offered by this platform as we continue this REG.RU Review.
User Interface & Ease of Use
The user interface offered by REG.RU is pretty simple to use due to the ISPmanager Control panel. However, it would help if you are fluent in Russian, and adding cPanel would be great for a beginner.
REG.RU Customer Support
REG.RU offers customer support 24/7 through calls, knowledge base and support tickets. The services are reliable; however, a language barrier could occur for many users who do not know Russian.
Security Analysis
REG.RU has taken good care of the security of your data. This hosting platform offers a variety of security features for free.
These free security features include DDoS protection, password directories, SSL certificates, etc.
Key Features of REG.RU
Now it's time to list the key features of this hosting platform in this REG.RU Review.
Unlimited Traffic
As a website owner, your primary goal would be to increase traffic, which means that you have more customers and, therefore, more sales. That is why with REG.RU hosting, you get an unlimited traffic allowance.
Free Website Migration
If you have an existing website and want to shift to another hosting such as REG.RU but are worried about the migration charges, you are in luck. With REG.RU, you get to migrate your website for free.
Auto-installation of CMS
Plenty of CMS makes your hosting experience easier, but installing them to your hosting could be challenging. Therefore with REG.RU, you get the facility of auto-installation of CMS.
Types of Web Hosting REG.RU offers
REG.RU offers the following hosting :
REG.RU Domain
Let us now discuss the domain-related services offered by REG.RU.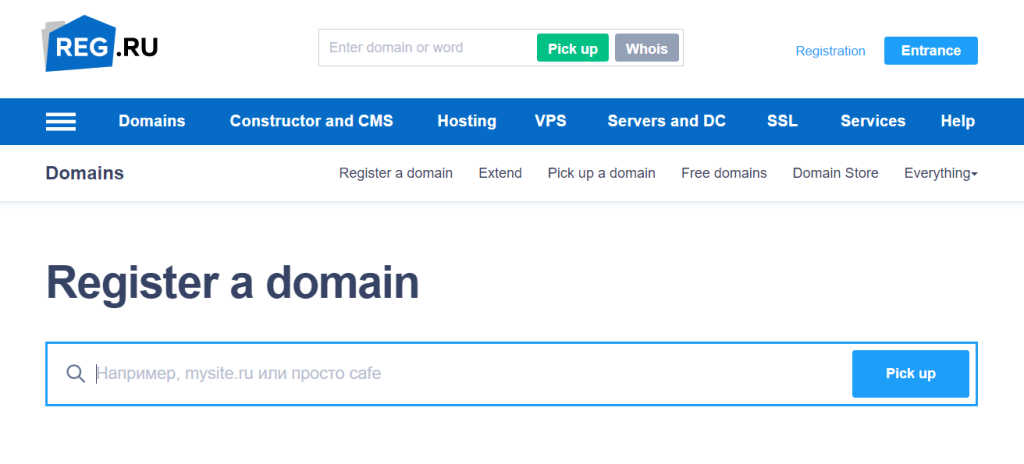 Register Domain
As mentioned earlier, REG.RU's primary goal is to offer domain names. That is why this hosting platform offers affordable domain names with plenty of offers and several hosting plans. Also, you get two months of hosting free with a domain name.
Transfer Domain
You get an even better advantage while transferring your existing domain name to REG.RU due to its feature, which helps in automatic transfer. Which means you are completely out of the hassle. 
REG.RU Hosting Pros & Cons
We will now consider the pros and cons of this platform in this REG.RU Review.
Pros
Affordable
Free hosting with domain
Free SSL certificates
Unlimited traffic
Fast and reliable SSD RAID
Cons
Late SSL delivery
Language barrier
Data centers focused on Russia only
FAQs – REG.RU Review
Do REG.RU offer a money-back guarantee?
Yes, REG.RU guarantees they will refund your money if you dislike their tariff. Also, it offers a 14-day test drive.
What payment methods do REG.RU accept?
REG.RU accepts payments through the balance of your Personal Account, Visa/MasterCard/Maestro/MIR bank cards, Apple Pay and Samsung Pay, WebMoney, YuMoney, QIWI, PayPal, and instant payment terminals.
Does REG.RU use cPanel?
No REG.RU does not offer cPanel as your control panel, but it provides an ISPmanager control panel.
Why choose REG.RU hosting plans?
You could choose REG.RU hosting for your website due to its affordability and many free services with its hosting plans and domain names.
How many data center locations does REG.RU provide?
REG.RU has three data centers, all located in Moscow, Russia.
Conclusion – REG.RU Review
Now we must conclude this REG.RU Review and look back at the details of its services as you must know what could affect your hosting experience. This hosting platform has three data centers, but they all focus on Russia, which might be distressing for users far away.
Also, the main problem here is the language barrier; non-Russian speakers could have a little trouble as the website and control panel is built in Russian, but you could get the help of its customer support for the same. However, the plans are affordable and come with many free services.