With multiple hosting providers available on the internet, it is just not easy to choose the one that will suffice the bandwidth your website needs. And researching each one of them is not possible for anyone.
But we have done it for you. And came across QHoster that does provide everything you will need to take your business online.
QHoster is one of the best Web hosting services providers we have come across. If you intend to host your website whether a professional or amateur—on this platform it then is a perfect idea due to their fanatic technical support and auto-installer.
But is that all about QHoster? No, absolutely not. There is so much to learn about this hosting service provider. Let us look at this QHoster review to know more.
About QHoster:
QHoster started its Web hosting roots back in 2004. Since then it has grown to be among the largest cPanel shared web hosting on the internet.
You will find services such as cPanel reseller hosting, VPS, and dedicated servers as well. The company currently serves customers all over the world with serves spread all over the world.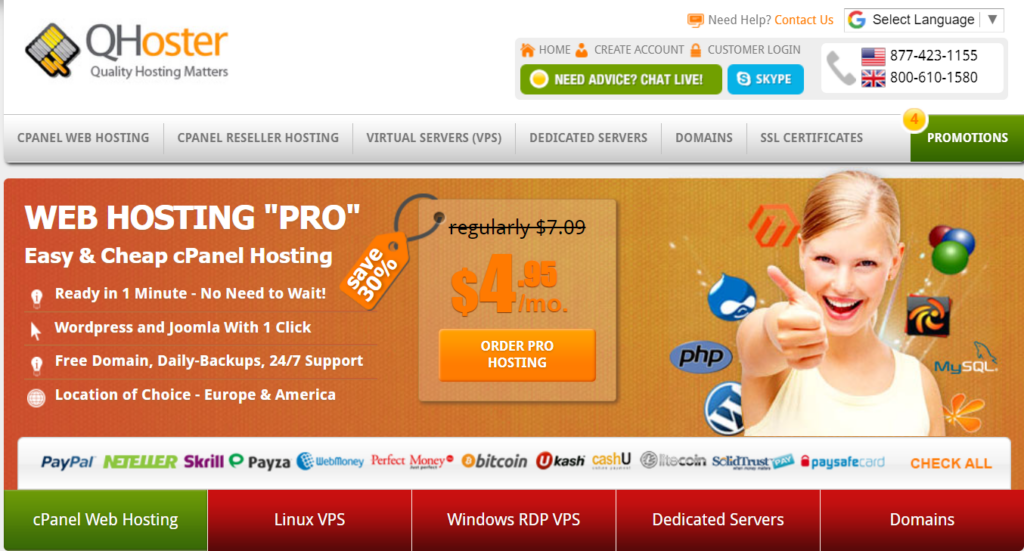 Moreover, QHoster ensures that its customers get the best performance from all its services. Hence, they use HP and Supermicro servers that are powered by Intel processors.
Also, with its exceptional customer support, you can reach out to the team any time of the day for any errors or fixes.
QHoster Data Center Location:
The Data Center of Qhoster is in Hongkong;
Key Features of QHoster:
QHoster has a lot to offer when we look at the massive list of features. Whether you are taking up the Web Hosting plan or simply cPanel Web Hosting, it offers a complete package. Among its many features, it has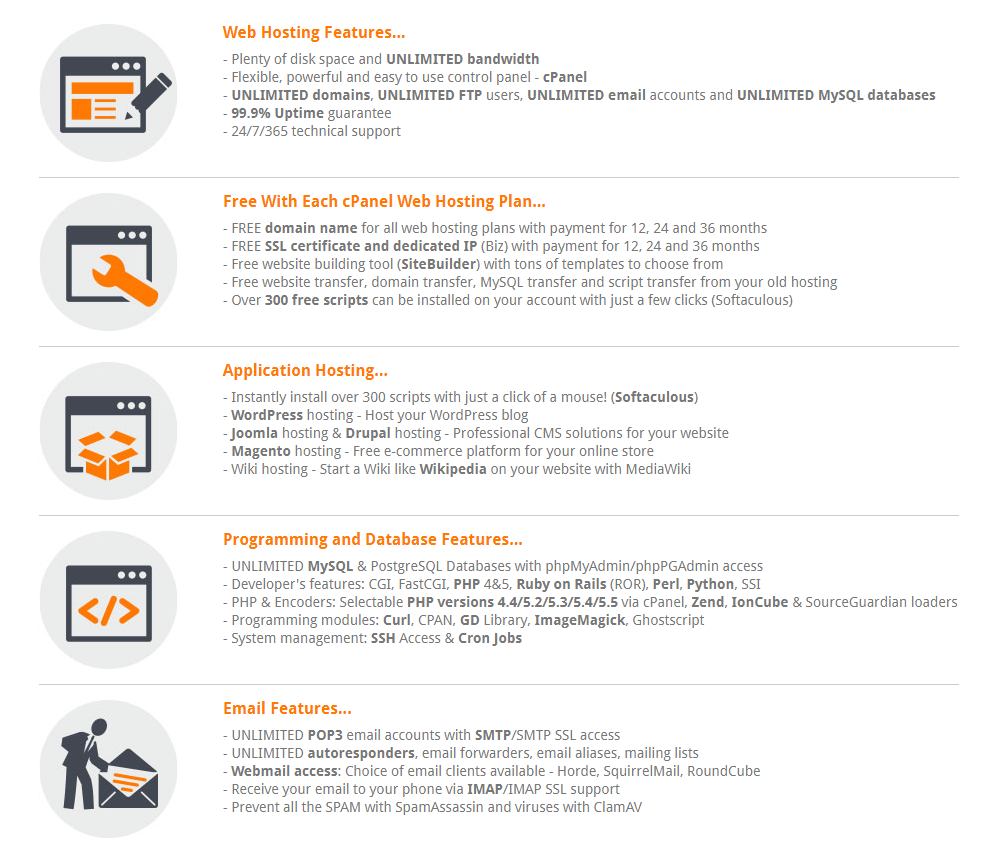 QHoster Hosting Plans:
An uprising web hosting platform like QHoster gives pricing which is quite affordable and user-friendly. They have 3 plans—Mini, Pro, and Biz.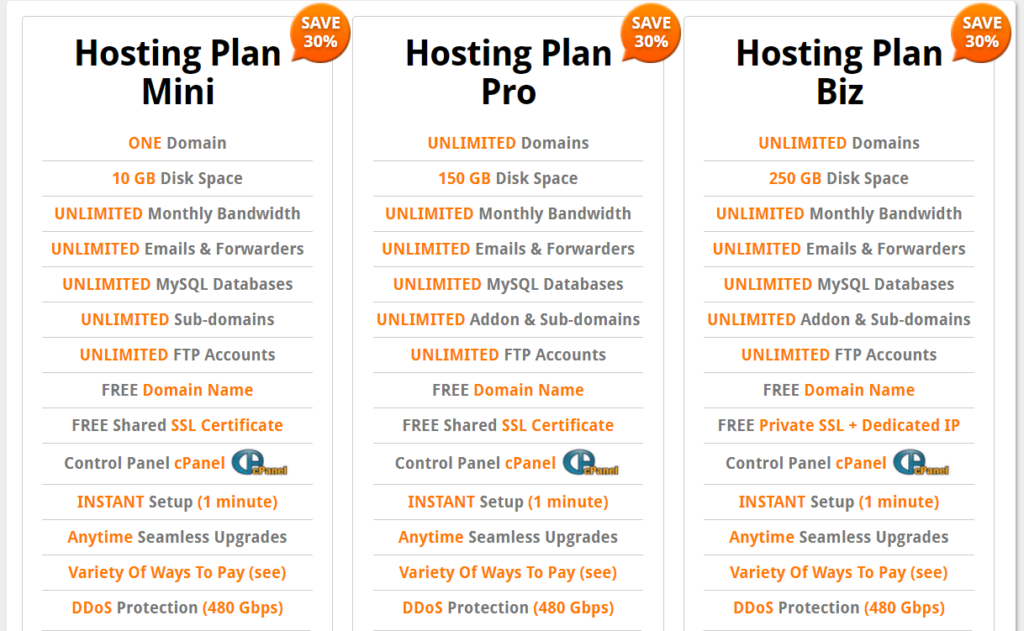 Important Note : Web Hosting prices are updated frequently. So, I request you to verify the pricing by visiting the respective websites.
Domain:
With Qhoster you can get access to Free Domain Name with all the Web Hosting plans. The platform even provides you with an advanced yet easy-to-manage Domain Name Control Panel. Here, you can make registrations of your DNS servers and make any changes to them.

Moreover, it provides WHOIS Privacy where your contact and other details are protected and kept private.
Some of the options you can choose to go with here based on the price point are .com, .net, and .org domains cost around $9.95, and .info cost $12.95. The price for registration, transfer, and renewal remains the same.
Services offered by QHoster:
The services offered by QHoster are really varied and have a lot of useful features as well. Firstly their variety of payment methods is really useful.
You can pay via Credit/Debit Card, PayPal, Payza, Bitcoin, Litecoin, SolidTrustPay, CashU, Ukash, OKPAY, EgoPay, Paysafecard, and a lot more.
However, all the payments you make are fully secure and are also done via SSL certificate .
If you choose to migrate your site, you can do that without any second thought. You can change your plan and they will make sure to migrate your site instantly. The best thing is that your site will be migrated without any downtime.
You can also manage to transfer your site using a VPS account as well. You can choose to transfer files, MySQL databases, and scripts and perform one domain transfer as well.
Once your payment is done, it is instant order activation. They will make sure to instantly activate your account whether it be cPanel hosting, domain, or VPS services online. It will all be done in a jiffy. If you are not sure how to build your site you can use their online site builder with made-in templates, which will make hosting a lot easier.
What Makes QHoster Different from Other Hosting
QHoster may not be ranked as one of the top web hosts due to their small, the radar, hosting provider, however, there are more advantages to this—as a customer, you are important to them since their excellent customer service keeps you with you 24/7 providing all solutions to your problems, hence making it much more advisable for hosting your website.
Conclusion – QHoster Review
Here we are with everything you need to know about QHoster in this review. Well, this platform is perfect for beginners but also you can make use of the advanced features to make your website even better
The prices start from really low which is a major plus point and also there is no feature that you won't be able to find in the different hostings they provide. Most of the hosting work is really easy, the constant support also helps a lot.
For beginners web hosters this is a great choice and a really easy way to get started and keep and engage in building a website.